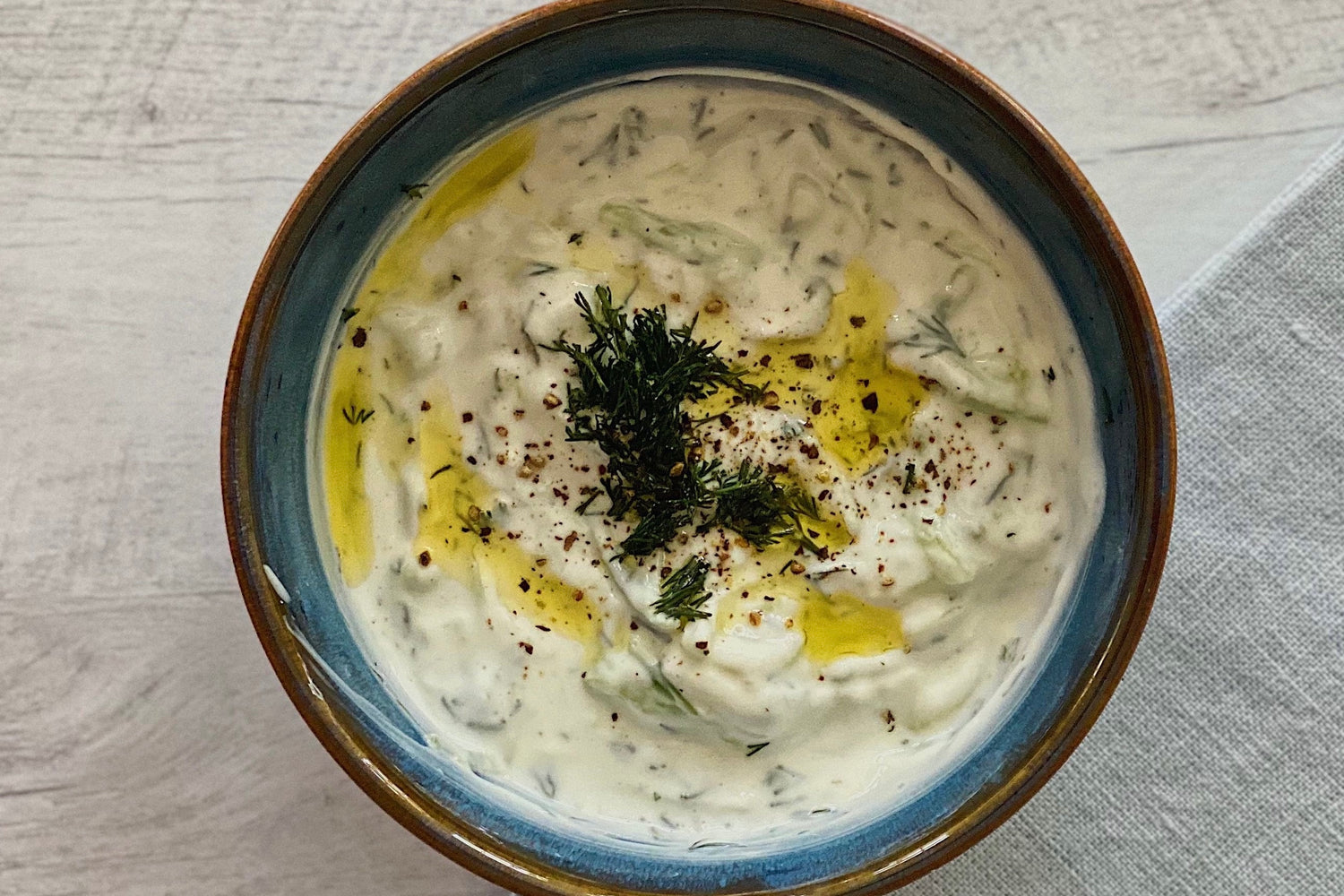 Tzatziki
About this recipe:
Tzatziki is a staple on Greek menus and tastes as fresh as it looks. This recipe includes Greek yogurt, cucumber, fresh herbs and garlic, giving it a rich and creamy texture. Drizzle with extra olive oil and serve chilled to let the flavors meld for the ultimate bite!
Ingredients
½ English cucumber peeled, seeded & grated
3 med. garlic cloves, finely minced or passed through the garlic press
2-3 TBSP. fresh dill, finely minced
16oz. container of plain Greek yogurt (like FAGE)
3-4 TBSP. Kosterina extra virgin olive oil
1 TBSP. wine vinegar
¼ tsp. salt
Directions
Peel the cucumber, seed it and grate it. Place it in a colander, sprinkle with some salt and let it sit for half an hour. Squeeze the water out by pressing it between the palms of your hands. Place the grated cucumber in a medium bowl.
Mince the garlic cloves and the dill and add it to the bowl.
Add the rest of the ingredients, season with salt, mix well and refrigerate overnight or for at least a couple of hours.
Before serving, mix again, drizzle with some extra olive oil and serve with toasted Greek pita bread cut in triangles and carrot or celery sticks.
Author notes
This spread keeps well in the refrigerator for up to a week. You can easily half the recipe if you prefer.
Shop Mediterranean Essentials