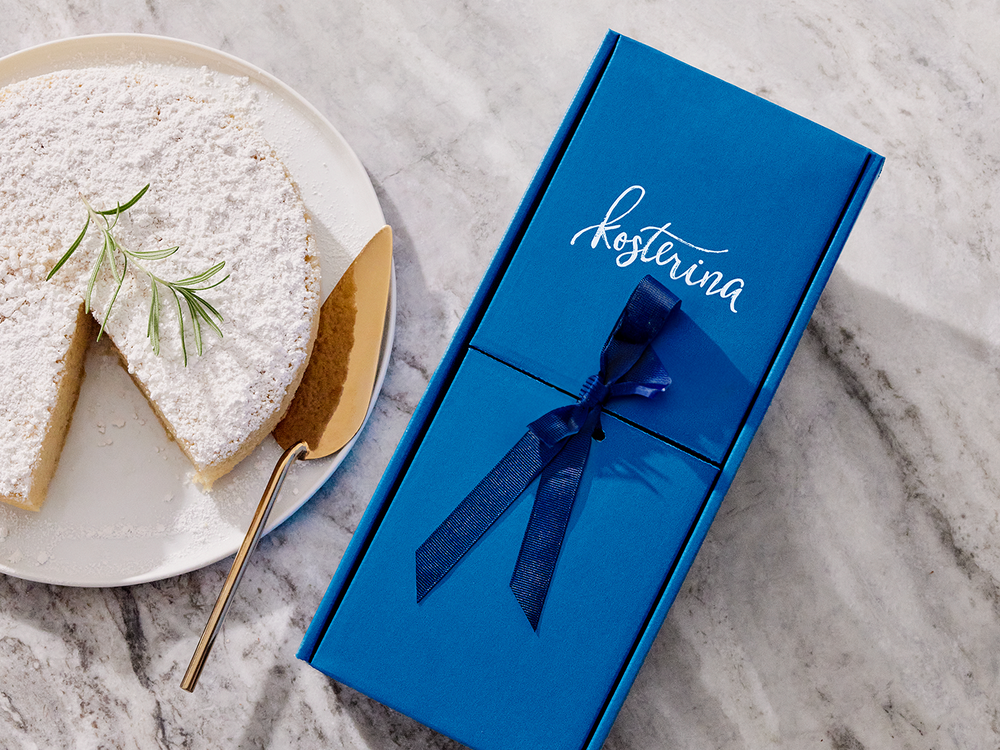 Group & Corporate Gifting
Choose from our premium olive oil and vinegar gifts, skincare sets, cookbooks and more.
Gifts ranging from $30-$160
Perfect for orders with more than 5 gifts
Save 10% on 25+ gifts
Save 15% on 100+ gifts
Ships directly to recipient or to you (shipping rates may apply)
Additional questions? Contact us at groupgifting@kosterina.com.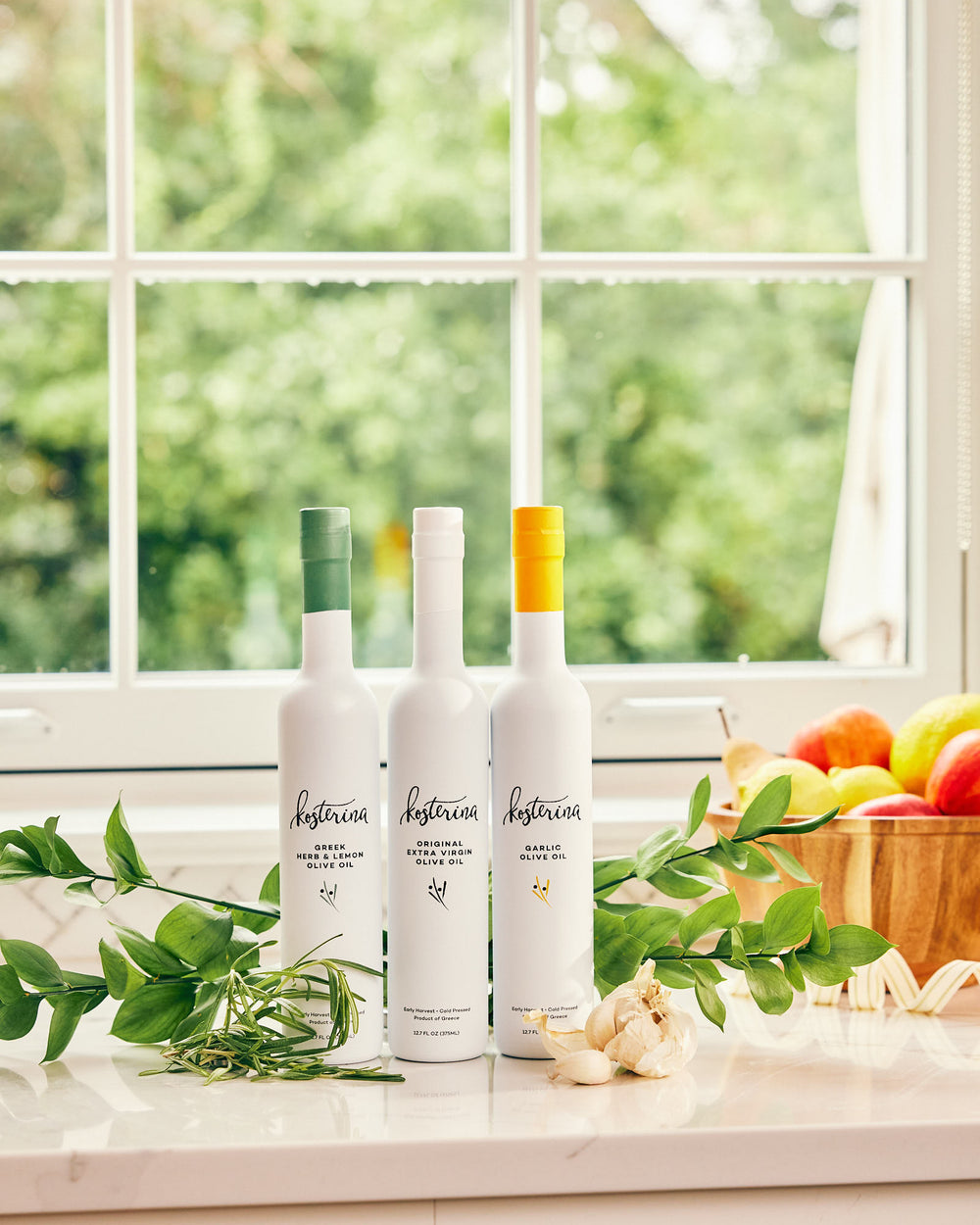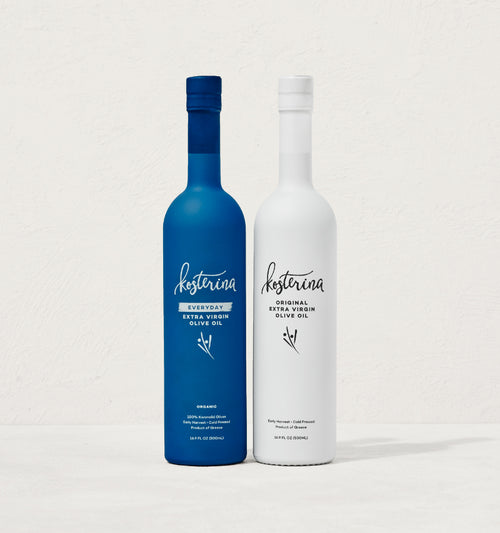 Extra Virgin Duo
Extra Virgin perfection: one for cooking and one for drizzling.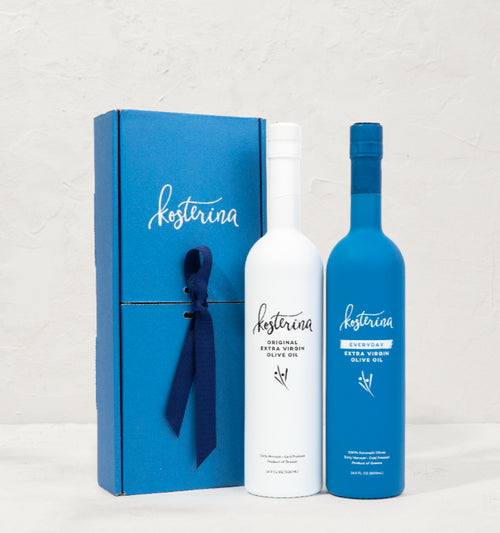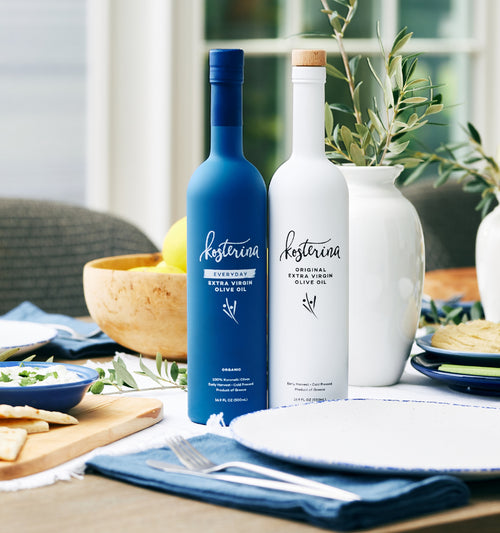 Extra Virgin Duo Gift Set
Our two premium Extra Virgin Olive Oils in a beautiful Mediterranean blue gift box.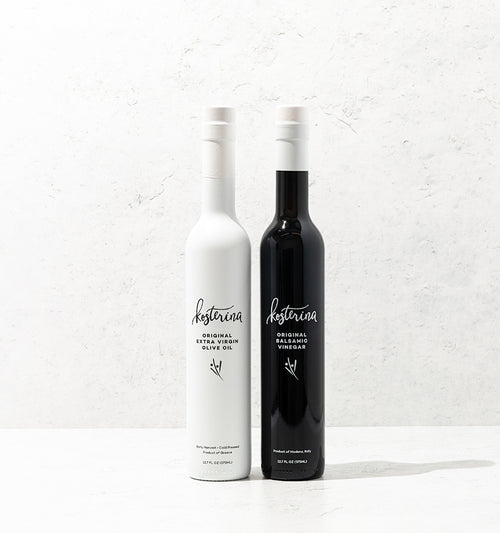 Original EVOO & Balsamic Vinegar Duo
Extra Virgin Olive Oil and Balsamic Vinegar: a match made in the Mediterranean.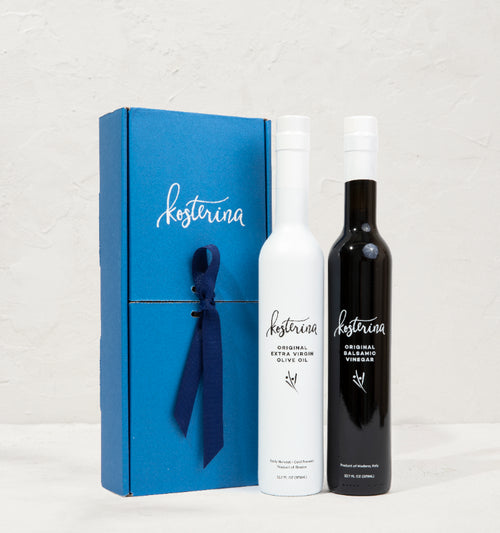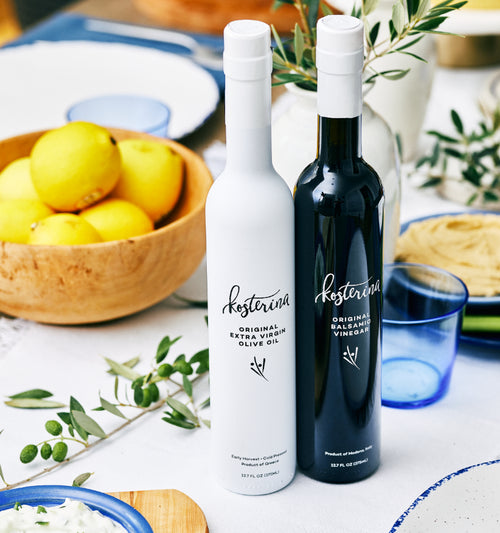 The Dipping Duo Gift Set
A classic heavenly pairing - our rich Balsamic Vinegar and antioxidant packed EVOO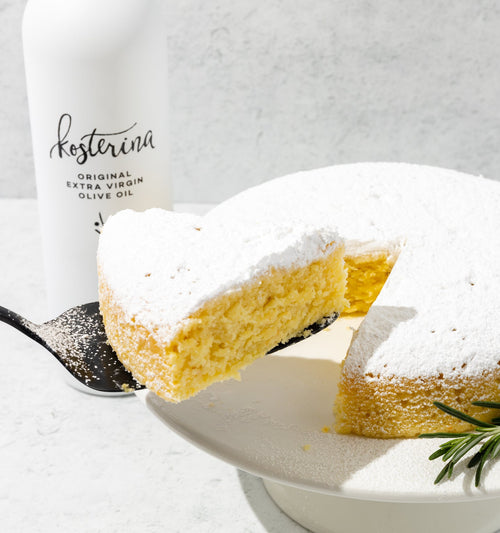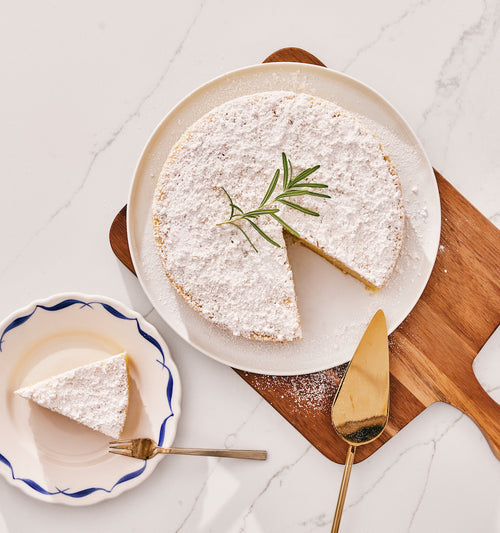 Extra Virgin Olive Oil Cake
Featured in the New York Times, a scrumptious cake baked with our Original EVOO.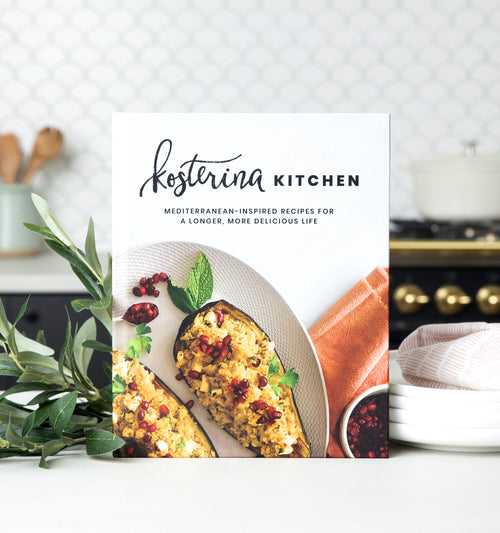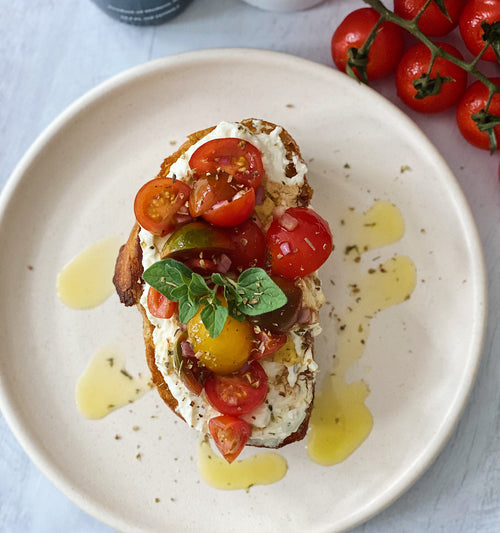 Kosterina Kitchen Cookbook
Everything you need to harness the power of superfoods in your cooking for a healthier, more delicious life.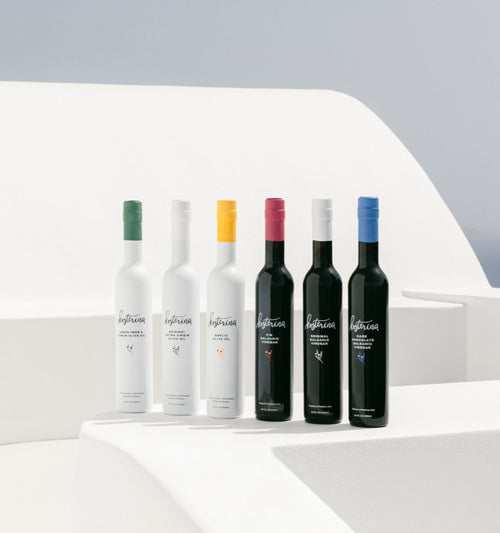 Olive Oil & Balsamic Vinegar Tasting Set
Taste all of our flavors with one each of our extra virgin olive oils and balsamic vinegars.
Crushed Fruit Vinegar Trio
The perfect combination of tangy and sweet, fresh crushed fruit and no added sugar.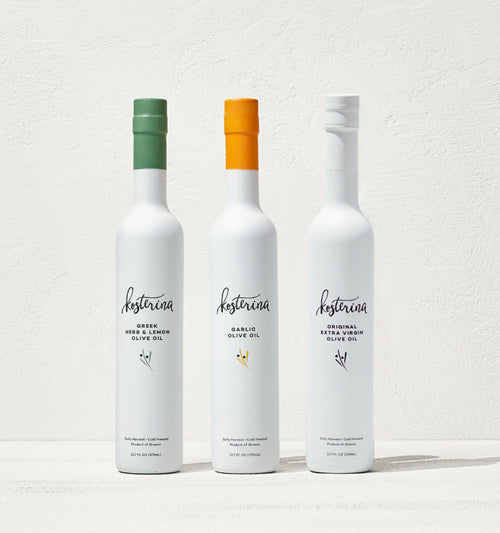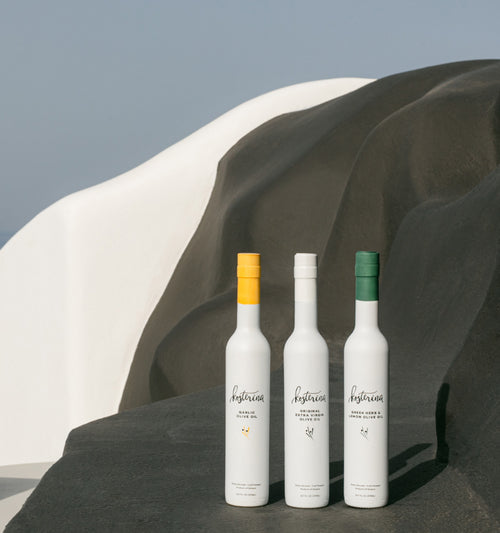 Olive Oil Trio
Our signature olive oils, with bold flavors for a more delicious life.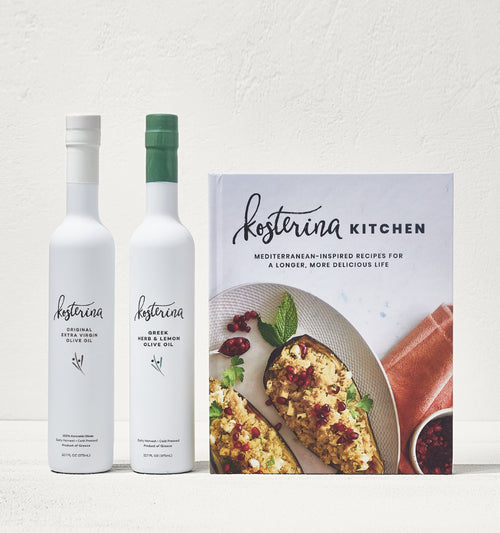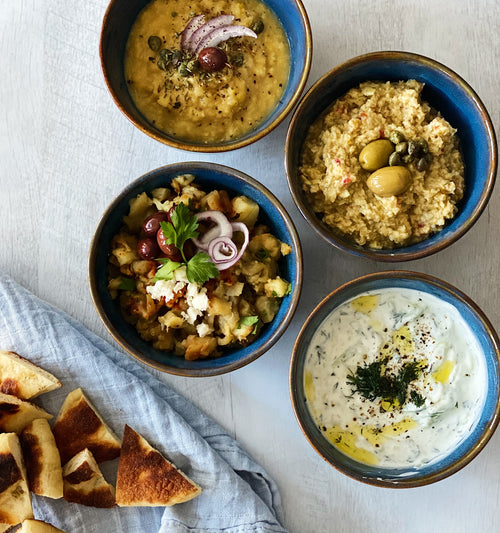 Mediterranean Kitchen Set
Live as the Greeks do with our Mediterranean-inspired cookbook, and Greek Herb & Lemon and Original EVOO.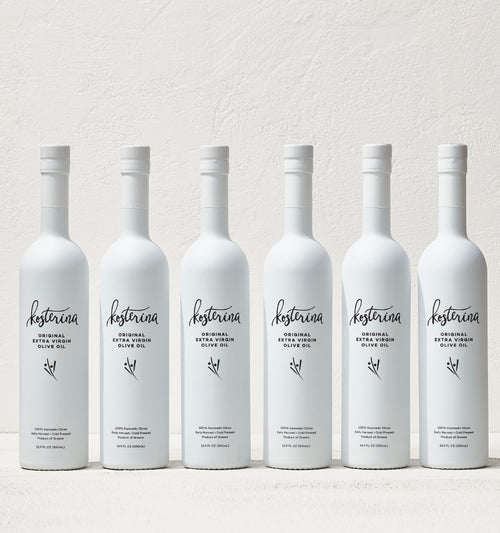 Half Case: Original Extra Virgin Olive Oil
Always have the Original on hand with a half case of 500ml (6 bottles).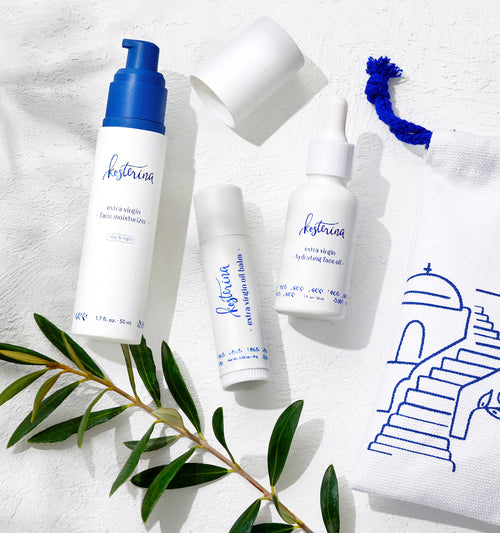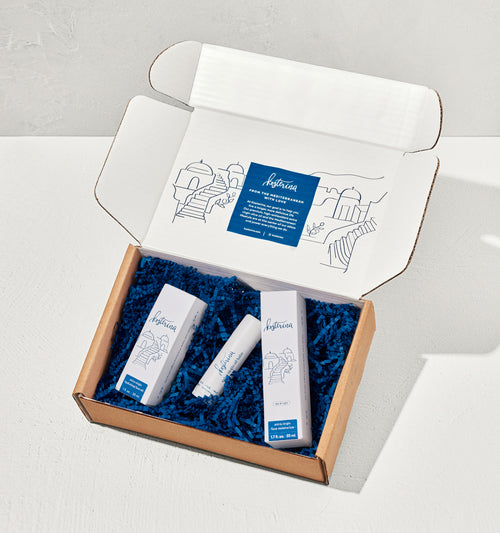 Extra Virgin Skincare Trio
All your skincare essentials in one set, all within our signature drawstring pouch.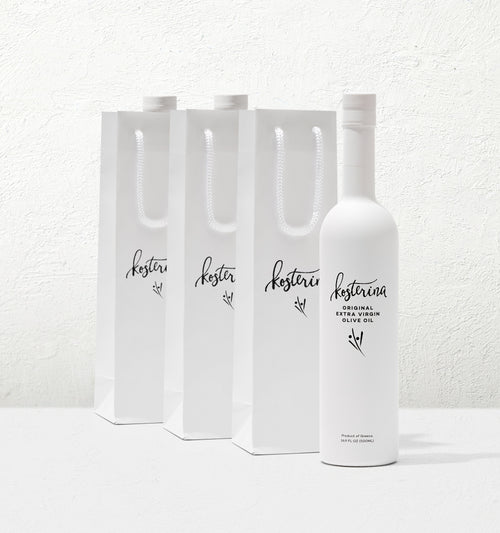 Original EVOO Gifting Set
Our highest polyphenol extra virgin olive oil complete with chic, white Kosterina gift bags.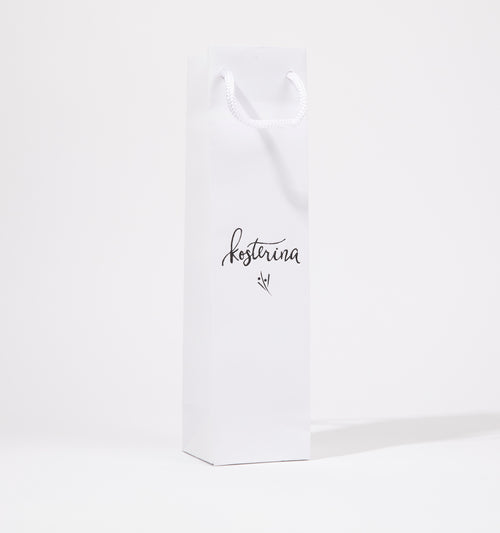 Kosterina Gift Bag
A chic, white gift bag for all your Kosterina gifting needs. Fits one bottle (either 500ml or 375ml).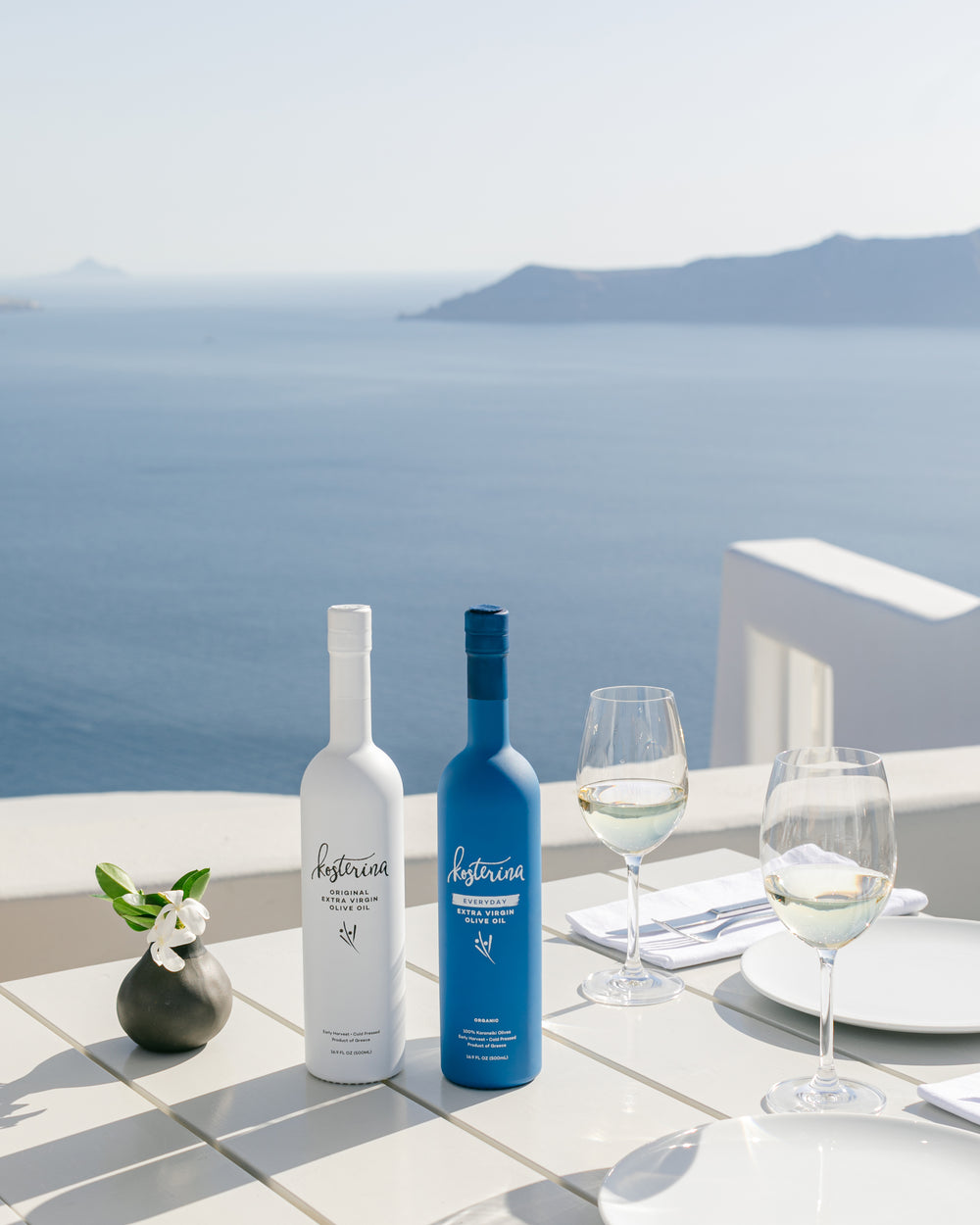 Group & Corporate Gifting Order Request
Kosterina makes checking everyone off your shopping list easy with our group and corporate gifting program. Submit the form below and we'll be in touch with a few final questions before we start working on your order. Prices exclude shipping or taxes as applicable.