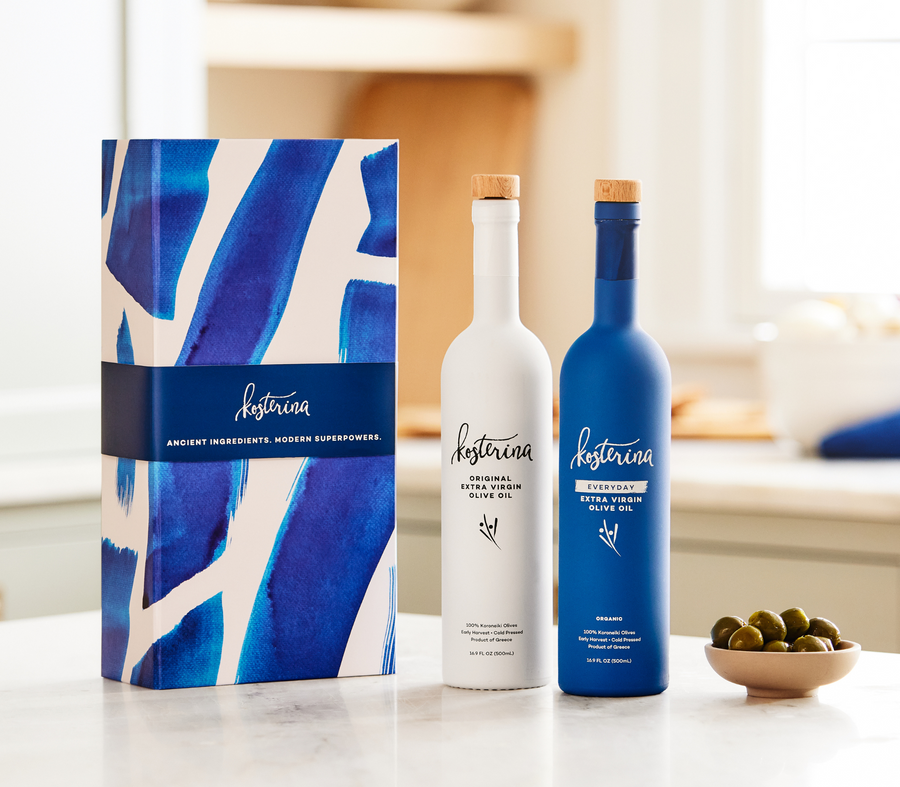 Kosterina Holiday Gift Shop
Give the gift of Kosterina this holiday season! There's something delicious and delightful for everyone on your list.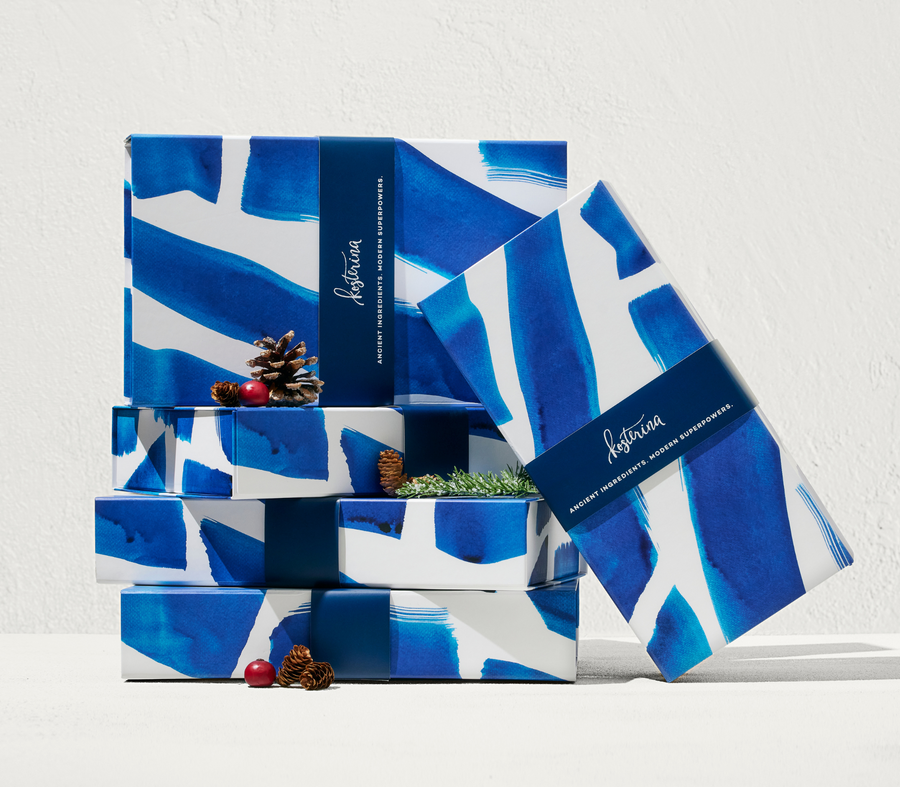 Place Your Order For Group & Corporate Gifts
Let us help you plan for the holidays! Kosterina makes for the perfect gift for clients, coworkers, teachers, friends, and more.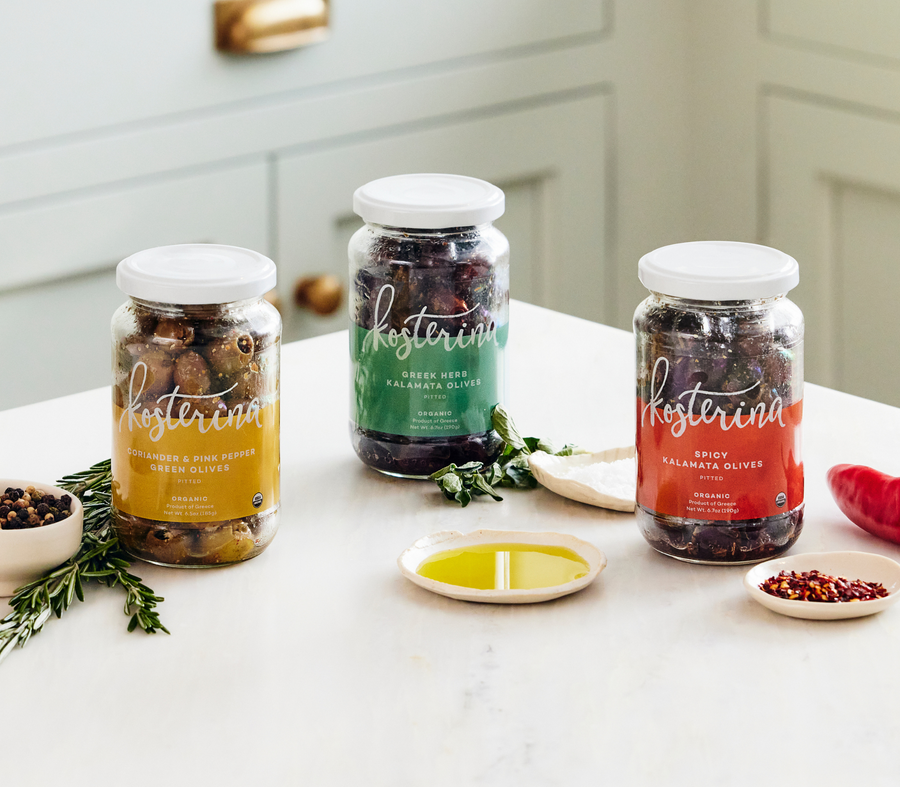 NEW LAUNCH!
The Classic Olive, Made Classier
We are thrilled to announce the launch of olives. They are healthy, delicious, and easy enjoy straight from the jar. Discover your new favorite savory snack, from the hillsides of southern Greece to your door.
Over 1,300 users have spoken
"Not all olive oils are created equal—Kosterina is my favorite brand of olive oil. This is a product I use and that I love."
– Peter Attia, MD
"I love the round, buttery smoothness of Kosterina extra-virgin olive oil. It has just the right hint of green, vibrant freshness without ever turning bitter—and a super-dose of polyphenols"
– Daphne Oz
"I'm going to be pouring these new vinegars on everything all summer long."
– Lisa F.
EXPLORE THE MEDITERRANEAN