Our Story
Learn what inspired the name and philosophy behind our brand. We're so happy to be sharing our delicious olive oil with you and your family. Our variety of olives produces the highest quality extra virgin olive oil with high polyphenol content and a light fruity flavor.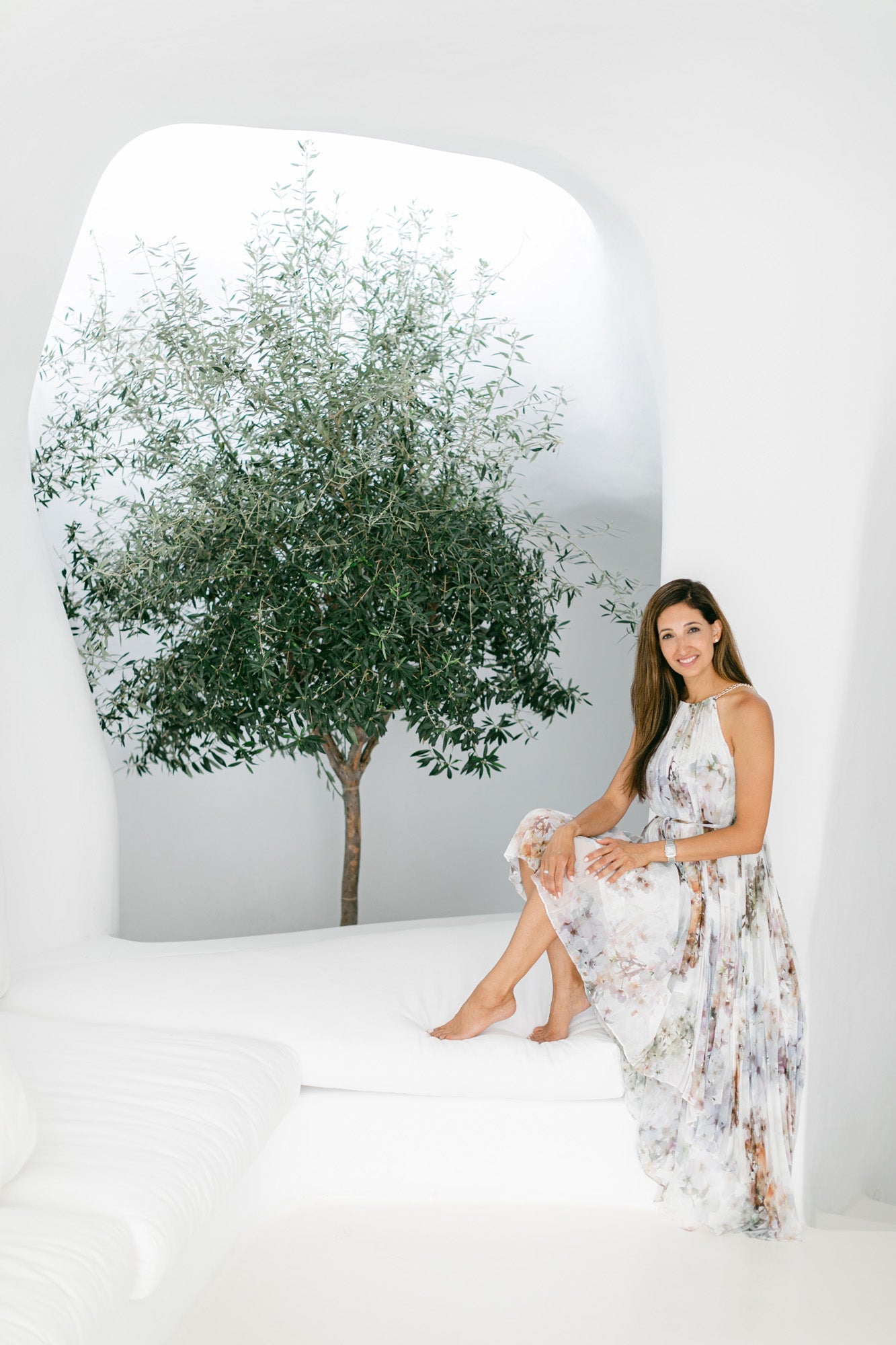 An olive oil love story
Hi! I'm Katerina Mountanos. I'm a serial entrepreneur with a passion for family, living a healthy lifestyle, and, of course, all things Greek.
In 2020, I started Kosterina with input and inspiration from my husband, Kostas (who put's the "Kos" in Kosterina), after years of enjoying EVOO pressed from our families' olive trees in Southern Greece. We could never find a proper substitute here in the States for the fresh, delicious Greek EVOO we knew and loved, so we partnered with farmers in the region to develop a premium, delicious Greek Extra Virgin Olive Oil for the US market.
As we began development, I became an olive oil sommelier and, in addition to learning more about what makes a delicious and healthy EVOO, discovered that the majority of the olive oils here in the US are not what they say they are. We decided to focus efforts on making an EVOO that is authentically Mediterranean, delicious to smell, taste, and cook with, and, above all, loaded with health benefits. This same ethos has permeated all of our product development since, even beyond EVOO.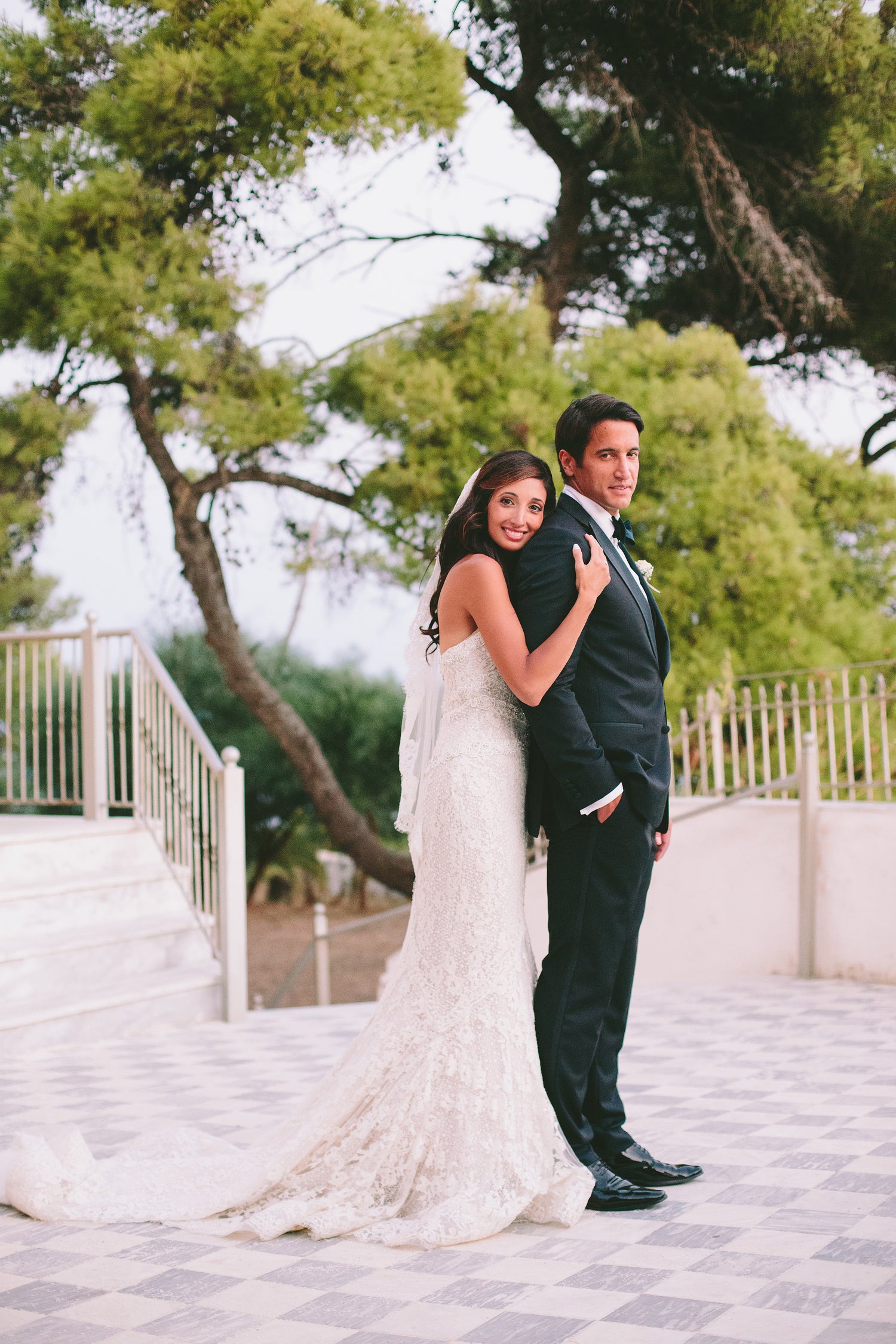 From the Mediterranean with love
My family is from a small fishing village called Koroni – the original home of the Koroneiki olive - the most popular varietal in all of Greece.
Olive oil has always been at the center of mealtime, and mealtime at the center of family. Kosterina olive oil is early harvest Koroneiki olive oil, all sourced from the Peloponnese region of Greece. Our balsamic vinegars are sourced from Modena, Italy - a protected region - and our flavored olive oils are made with our Original EVOO and infused with flavors that are authentically Mediterranean.
We go straight to the source for all of our offerings to ensure we are bringing you the most authentic and quality product possible. We aren't afraid to put a modern twist on the classics, so long as we stay true to our Mediterranean heritage.
Shop now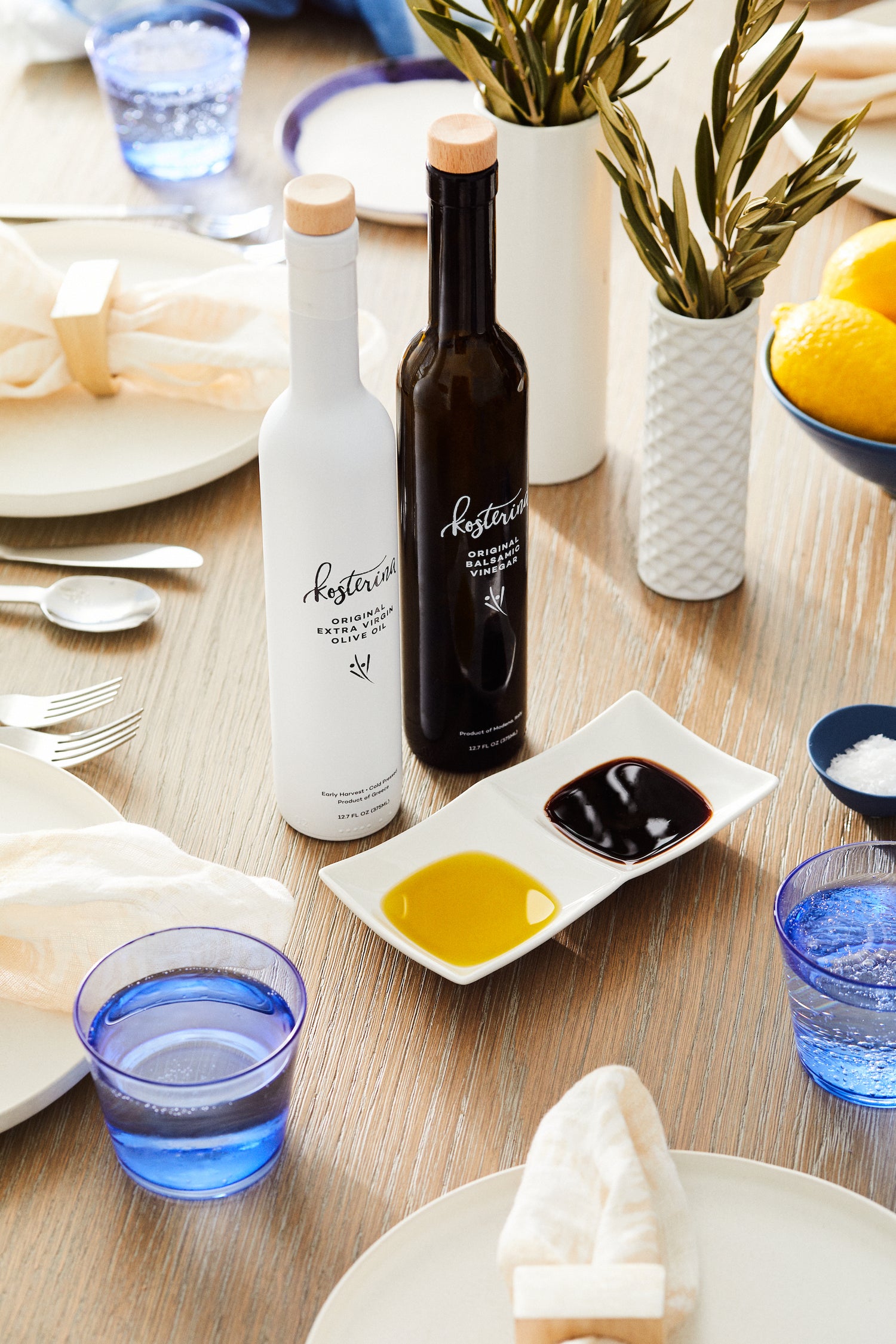 Health and wellness first
Here at Kosterina, we value health above all things, and infuse this value into all of our content and product development.
When I started developing our EVOO, I was shocked at the rampant fraud in the olive oil industry. Did you know that over 69% of olive oil in US supermarkets is mis-labelled as extra virgin? When olive oil is not truly extra virgin, it is missing the polyphenol (antioxidant) content that makes it so healthy for us. Kosterina EVOO always has a polyphenol content 400 mg/kg or more at the time of harvest (you only need 55 mg/kg to be considered extra virgin). 
In addition to developing quality, healthy products, Kosterina is all about content for living a healthy lifestyle. We encourage you to join us in our quest to live a little better everyday by signing up for our newsletter and following us in Instagram.
Learn more