Kosterina Garlicky Air Fryer Pita Chips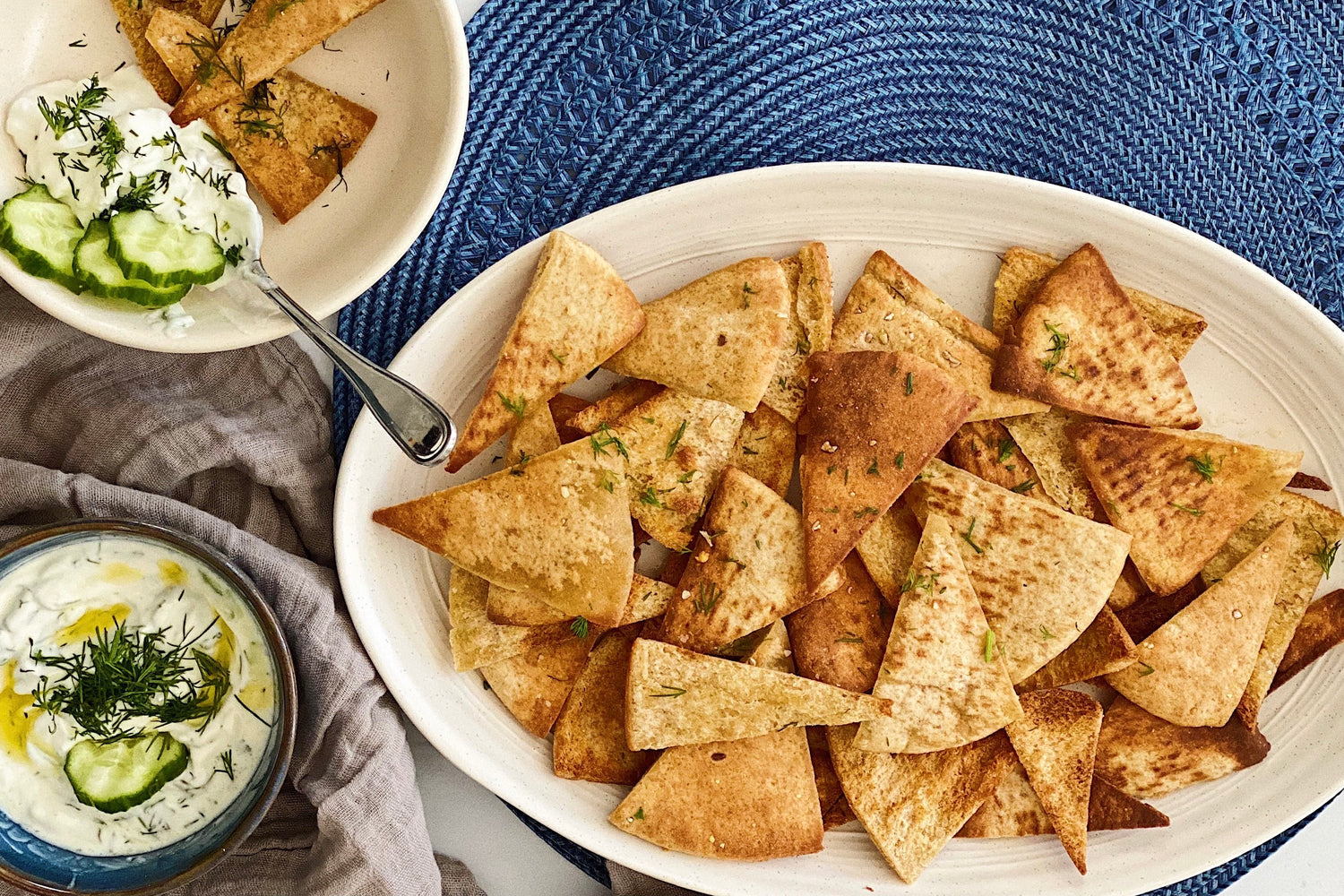 Kosterina Garlicky Air Fryer Pita Chips
About this recipe:
Who doesn't love crispy fried pita chips?  They are perfect for dipping into your favorite dip, or serving along side a great big mezze platter.  Well, making them at home is a snap in the air fryer and with a douse of our Garlic Olive Oil, your chips will pack a flavor punch, even on their own. Use a sealable container to give them a quick toss and then into the air fryer they go. Homemade snaking couldn't be easier.
Directions
Cut rounds in half if using pockets and then into triangles.
In a measuring cup, mix oil with garlic and salt.
Place the pita into a large food storage container and pour the oil mixture on top. Shake to evenly cover the bread.
Place in the air fryer at 350 degrees for 10 minutes.
Flip at the 5 minute mark.
Remove to a baking sheet and allow to cool completely. Serve with your favorite dipping sauce, we love them with Kosterina Tzatziki sauce!
Shop Mediterranean Essentials