Easy Summer Steamed Shrimp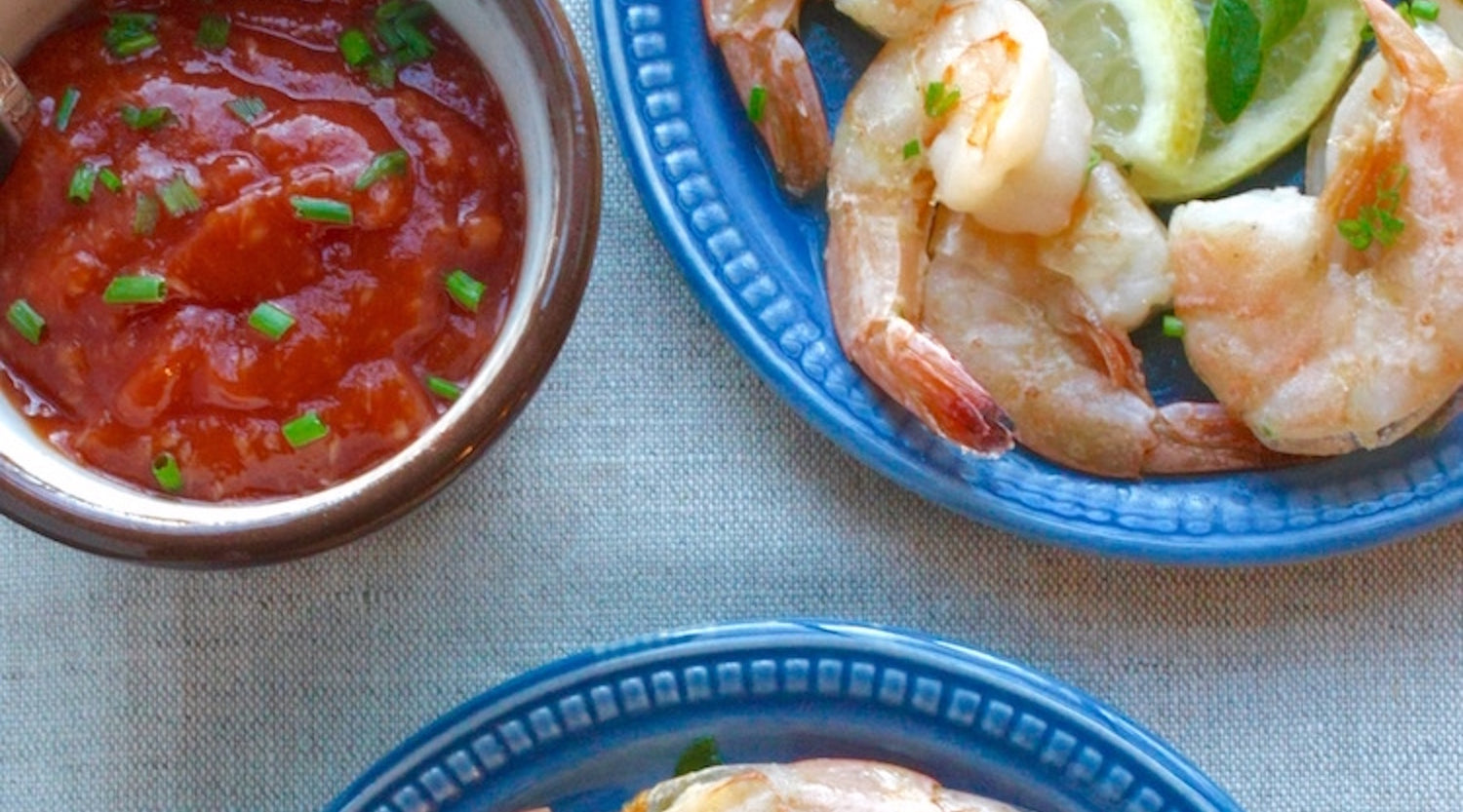 Easy Summer Steamed Shrimp
About this recipe:
This dish is exactly what we crave on long, summer nights. And, this meal is super simple to whip up - just a little bit of seasoning, a little bit of steaming and voila! 
Ingredients
1 lb. large sized shrimp, (16-20 count), with the shells on
1 tsp. lemon zest
1 – 2 tsp. Old Bay seasoning, or, to taste
2 TBSP.  Kosterina extra virgin olive oil
2 cloves garlic, finely minced
2 tsp. fresh chives or parley, minced (optional)
Directions
In a medium bowl toss the shrimp with the lemon zest and the Old Bay seasoning. 
Bring a large pot of water to a soft boil. 
Place the seasoned shrimp in a steamer basket and gently place on top of the pot. Make sure the shrimp does not touch the water (which should be in a steady boil at this point). 
Cover the pot and steam the shrimp until they turn pink, about 6 minutes.
In a small bowl, whisk the Kosterina olive oil with the garlic and the fresh herbs.
Place the shrimp in a bowl or platter and drizzle with some of the flavored olive oil, while they are still warm. Serve warm, or at room temperature, with your favorite dipping sauce or a cocktail sauce.
Author notes
Cooking the shrimp with the shell on is necessary because they are too tender to stand direct heat. Ask your fishmonger to devein the shrimp for you. If this is not possible, you can easily do it yourself: Take a pair of kitchen shears and run it up the back of each shrimp, about halfway through. This easy method of cutting through the shell will expose any vein, so that all you have to do is just rinse the shrimp under cold water. As an extra bonus, it will be easier to peel the shrimp after they are cooked!
Shop Mediterranean Essentials