Creamy Roasted Eggplant and Tahini Spread (Baba Ganoush)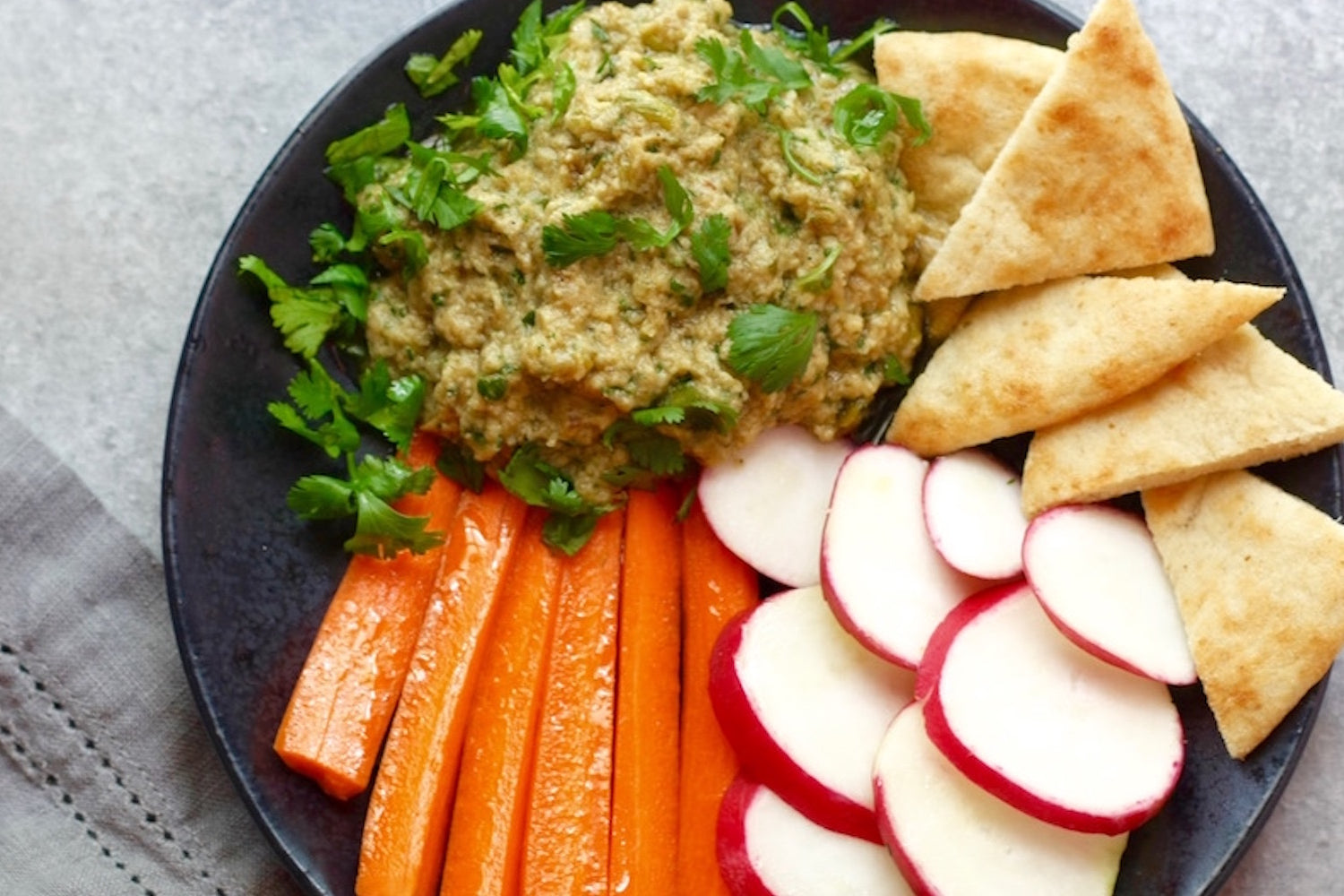 Creamy Roasted Eggplant and Tahini Spread (Baba Ganoush)
About this recipe:
This vegan spread is not only delicious but it is also a powerhouse of antioxidants, flavonoids and fiber. A perfect tagalong for those summer BBQs! 
Ingredients
1 lb. medium size Italian eggplants
2 large cloves of garlic
2 TBSP. tahini
1 TBSP. fresh lemon juice
3 TBSP. Kosterina Everyday Extra Virgin Olive Oil, plus Kosterina Original Extra Virgin Olive Oil for drizzling
2 TBSP. fresh parsley leaves, minced
Pinch of cumin
Sea salt to taste
Freshly ground pepper to taste
Toasted pine nuts for topping (optional)
Directions
Preheat the oven to 425°F.
Cut a few slits through the skins of the eggplants. Place the eggplant halves, flesh side down, on a baking sheet lined with parchment paper. Drizzle with Kosterina Everyday Extra Virgin Olive Oil. Bake the eggplants for about 30-40 minutes or until they are fully cooked and soft. Remove them from the oven and set them aside to cool. When you can handle the eggplant, scoop out the flesh and transfer to a food processor (discard the eggplant skins).
Add garlic, tahini, and lemon juice to the food processor and pulse several times. Next, add the Kosterina Original Extra Virgin Olive Oil, parsley and the seasoning and pulse again to incorporate. Taste and adjust the seasoning, adding more lemon juice if desired.
Transfer to a serving bowl, drizzle with some olive oil, top with toasted pine nuts and serve with warm pita bread or vegetables for dipping.
Shop Mediterranean Essentials