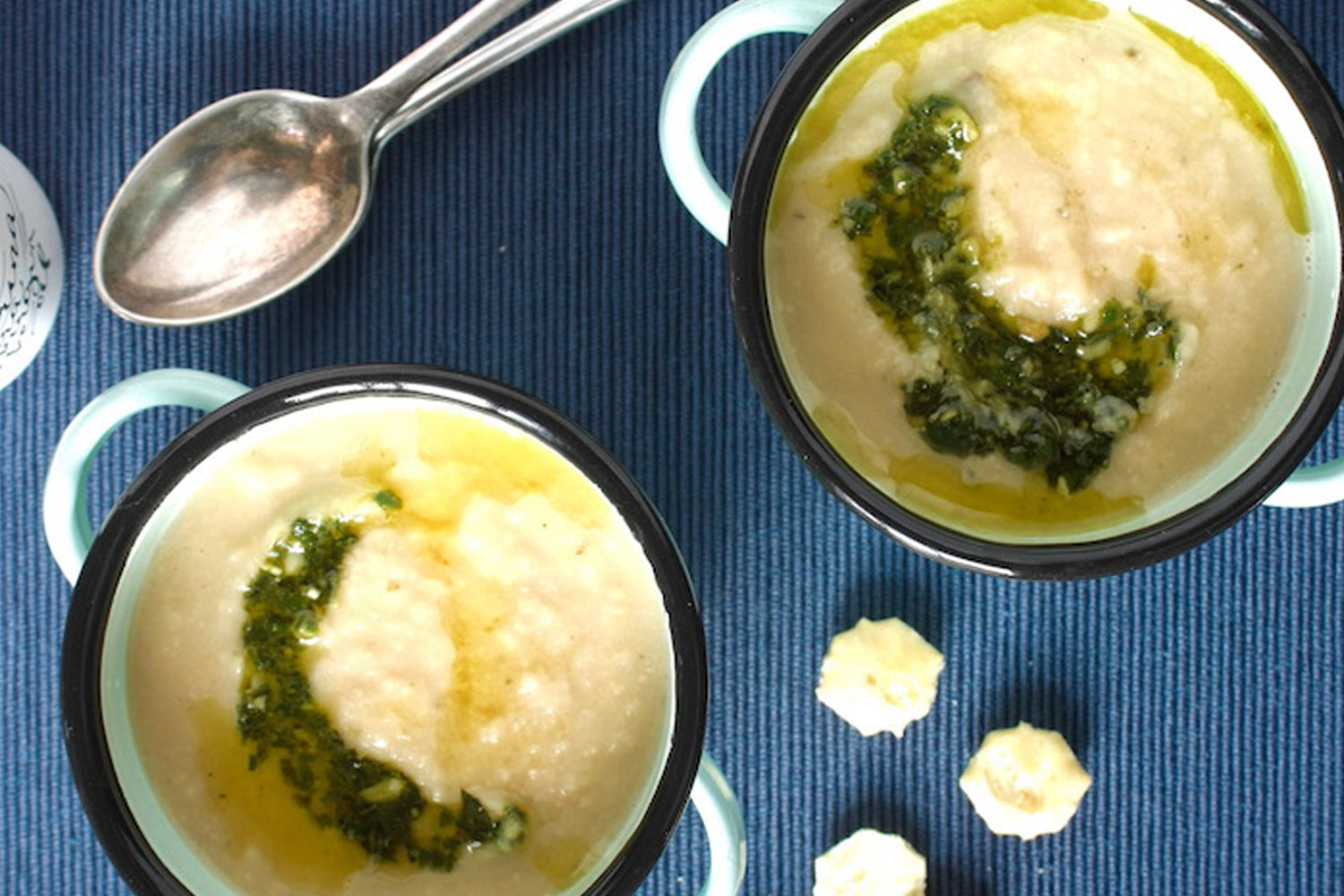 Creamy Chickpea Soup
About this recipe:
This soup is creamy and smooth--without a trace of diary.
Ingredients
4 TBSP. Kosterina extra virgin olive oil
1 medium red onion, chopped
2 medium garlic cloves
½ tsp. sea salt
¼ tsp. freshly ground pepper
½ tsp. dried Greek oregano
3 cups cooked chickpeas
1 bay leaf
1 medium Yukon gold potato, cut into small cubes
1 small carrot, cut into small cubes
4½-5 cups of water (or vegetable stock)
4 TBSP. fresh lemon juice
Kosterina extra virgin for drizzling
Directions
In a medium pot, heat the Kosterina olive oil and sauté the red onion and garlic for 3 minutes or until lightly browned. Add the sea salt, pepper, oregano and cooked chickpeas and sauté for a couple minutes more.
Next, add the potato, carrot, bay leaf and 4½ cups of water or vegetable stock. Bring to a boil and then reduce to a simmer. Cook, stirring occasionally, for about 20 -30 minutes. (The vegetables should be cooked through). Turn off the heat and stir in the lemon juice.
Carefully pour the soup into a blender or a food processor (or use a hand-held immersion blender.) Process until the soup is smooth.
Transfer the soup back to the pot. Taste and adjust the seasoning. If the soup is too thick, stir in half a cup of hot water. You might want to add a little more salt or lemon juice, depending on your taste.
Ladle the soup into four bowls and drizzle with some Kosterina olive oil or a mixture of your own herb-flavored olive oil. To make this herb-infused olive oil, simply mix together in a small bowl a tablespoon of your favorite freshly minced herb, such as chives, cilantro or basil, and two tablespoons of Kosterina olive oil.
Serve with extra lemon on the side, warm crusty bread and some Greek Kalamata olives.
Author notes
This dish is a traditional Greek dish made with dry chickpeas that require soaking overnight. Using cooked, canned beans, allows for a faster preparation that has the same high nutritional value.
Shop Mediterranean Essentials