Ladolemono - Greek Lemon Sauce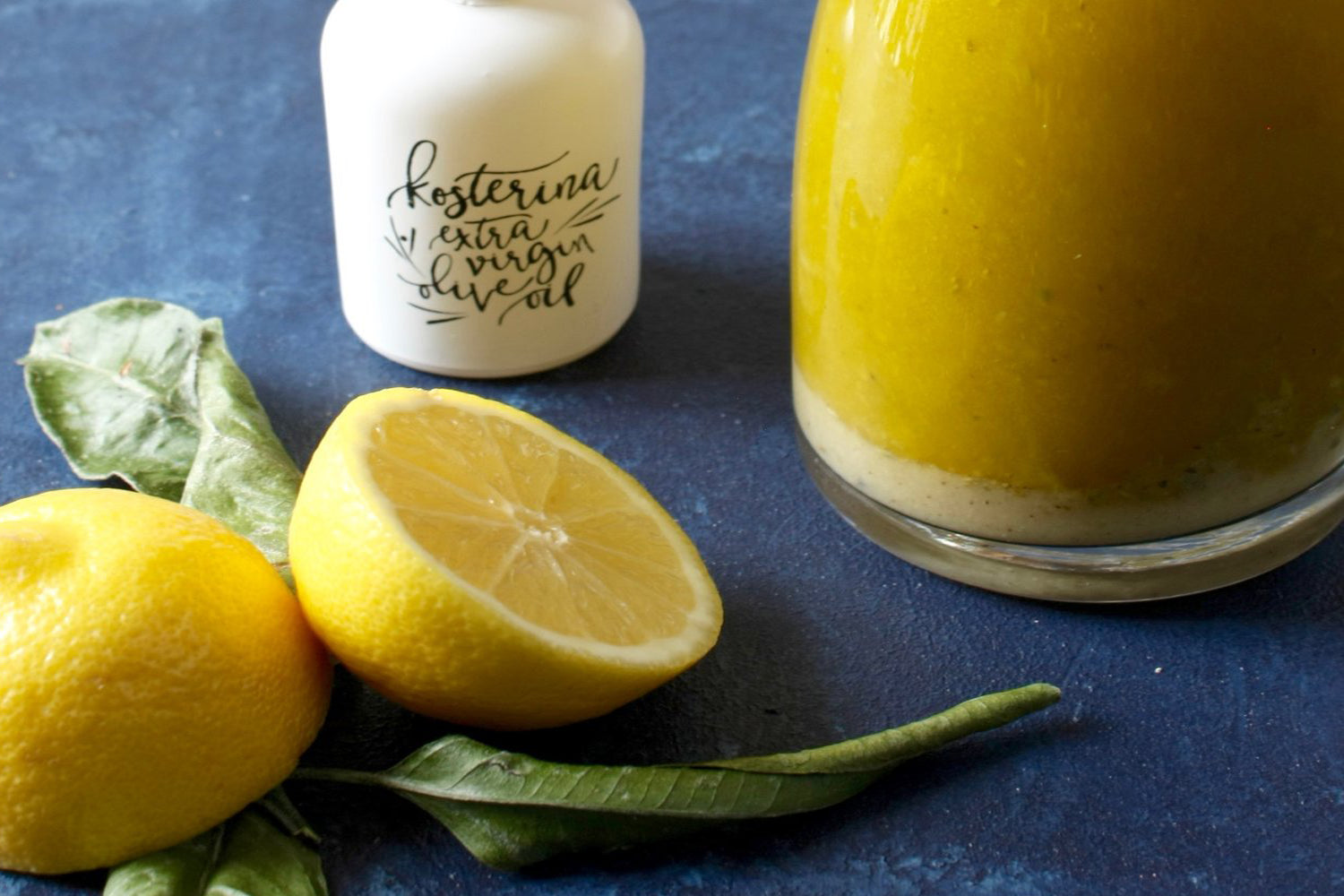 Ladolemono - Greek Lemon Sauce
About this recipe:
This refreshing, but hearty Greek Lemon-Garlic & Olive Oil Sauce is the perfect addition to roasted veggies or fish--and can even be used as a salad dressing.
Ingredients
½ cup fresh lemon juice
1 tsp. lemon zest (from an organic lemon)
1 tsp. garlic, grated finely
1½ tsp. Dijon mustard
½ teaspoon dried oregano
2¼ tsp. sea salt
¼ teaspoon freshly ground black peppercorns
1-1¼ cups Kosterina extra virgin olive oil
Directions
Peel the garlic and grate it on a microplane (or use a garlic press). Wash well and zest the lemon.
In a medium bowl, whisk together the lemon juice, lemon zest, garlic, mustard, oregano, salt until thoroughly combined. Slowly drizzle in the Kosterina extra virgin olive oil, whisking constantly until thoroughly incorporated. Store, tightly covered in a glass container at room temperature for a day or in the refrigerator for up to 2 weeks.
Author notes
As the sauce sits, the lemon juice will separate and settle on the bottom of the container. Make sure to shake it well before using.
Shop Mediterranean Essentials