Greek Feta and Yogurt Sauce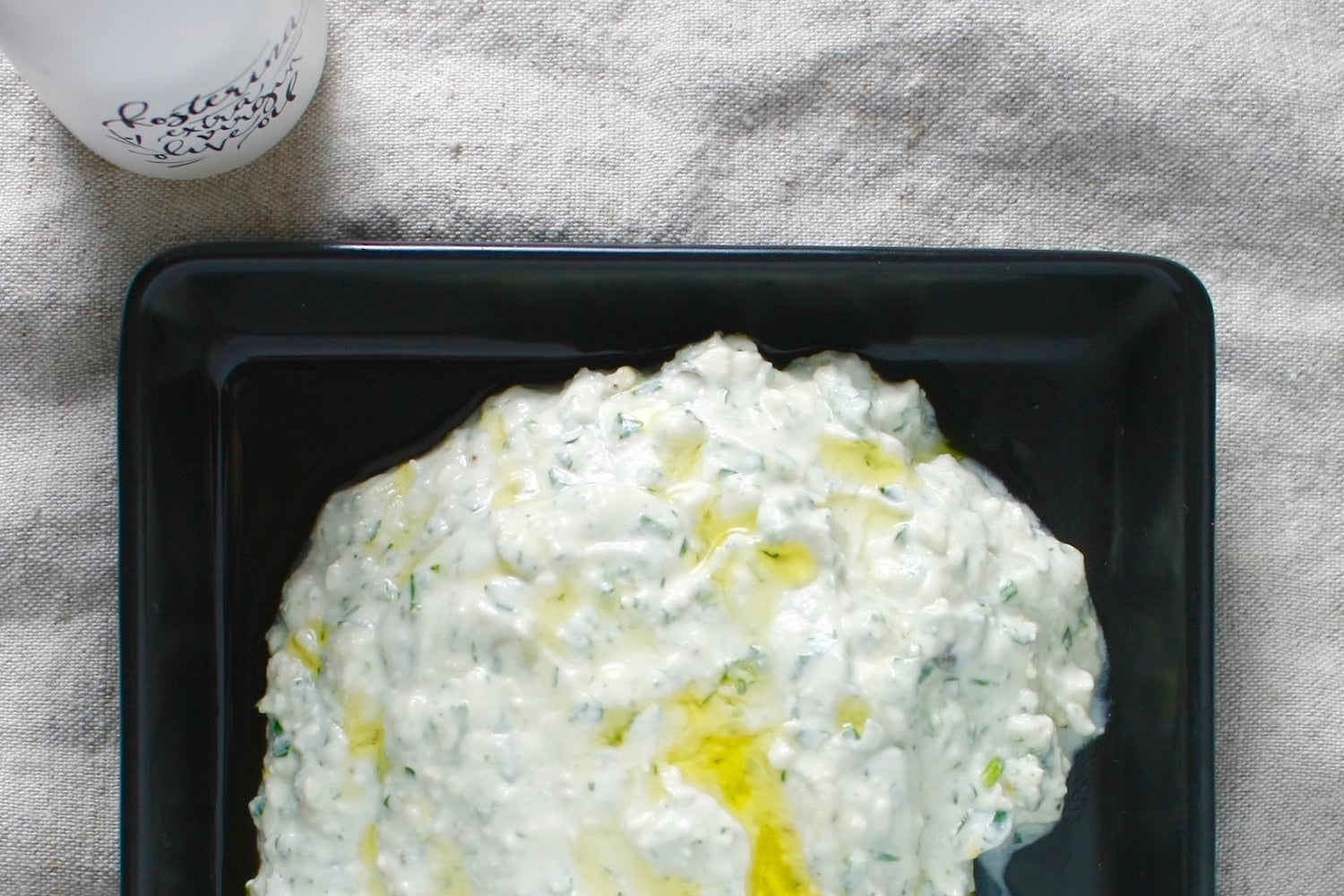 Greek Feta and Yogurt Sauce
About this recipe:
This sauce is our absolute favorite--it pairs with everything from roasted veggies to a dip for warm pita bread. It strikes the perfect balance of indulgent but simple--exactly what Mediterranean cuisine is to us. 
Ingredients
4 oz. Greek feta, crumbled
½ cup Greek yogurt, plain
1 TBSP. Kosterina extra virgin olive oil
1 tsp. lemon zest
1½ TBSP. fresh lemon juice
1 clove of garlic, grated through the microplane
1 TBSP. fresh dill, minced
2 TBSP. fresh parley, minced
1 tsp. tiny capers, rinsed well (optional)
sea salt
freshly ground pepper
Kosterina extra virgin olive oil for topping
Directions
To make the Feta and yogurt sauce, crumble the feta and mash it with a fork. Place in a medium bowl.
To the bowl, add the rest of the ingredients and mix well until blended. Taste and adjust the seasoning. Cover and set aside, at room temperature, for at least half and hour. 
Drizzle with some extra Kosterina olive oil and serve. Use it as a spread on toasted pita bread, as a dip, or use it to dress warm, oven-roasted vegetables.
Shop Mediterranean Essentials