Baby Spinach and Fresh Strawberry Salad with Citrus Poppy Seed Vinaigrette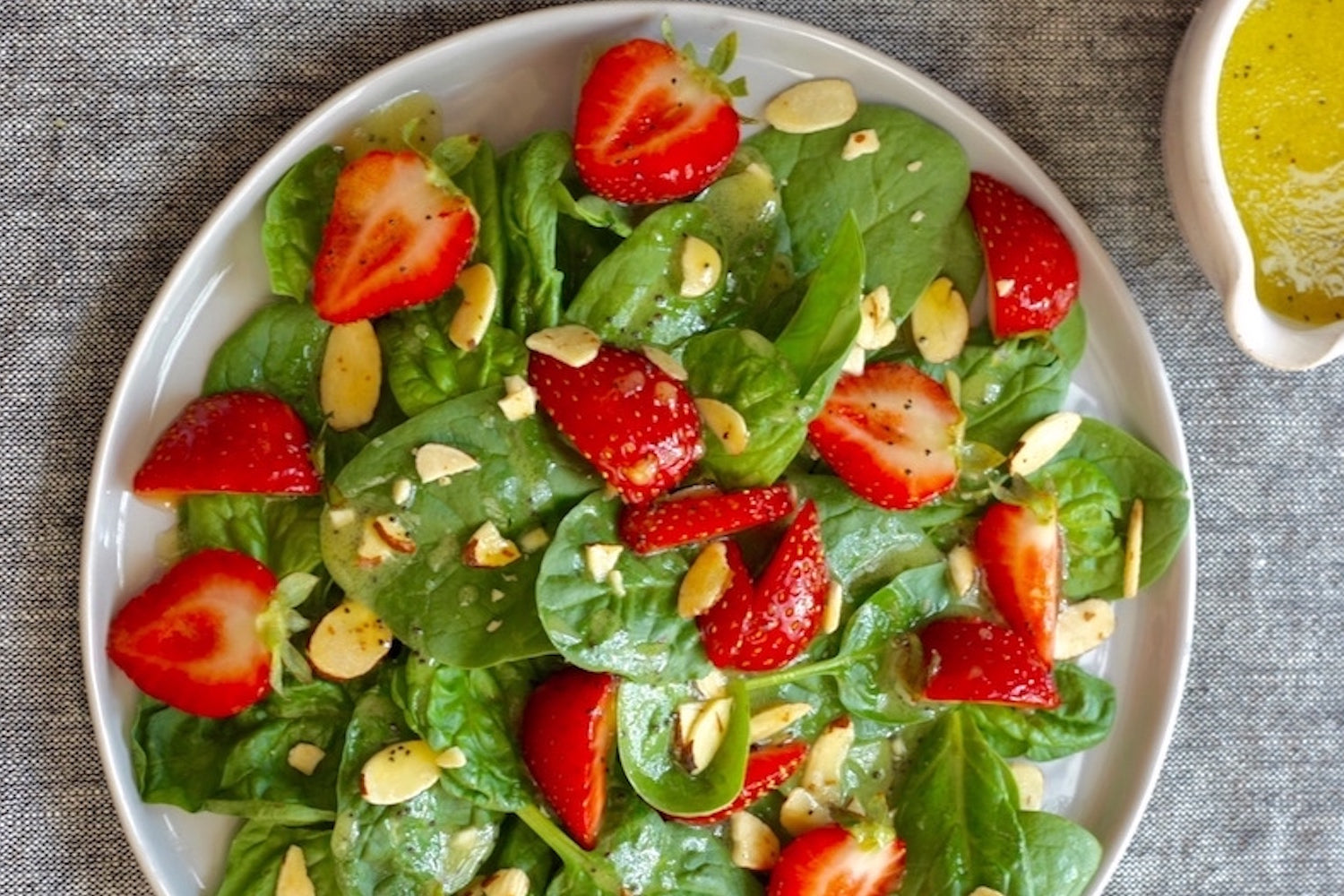 Baby Spinach and Fresh Strawberry Salad with Citrus Poppy Seed Vinaigrette
About this recipe:
This light salad is super simple to whip together - whether it's early on a Monday morning or as you're meal prepping on a Sunday night. But, no matter what it tastes delicious! Enjoy this combination of fruits, vegetables and nuts that will be sure to treat your tastebuds. 
Ingredients
For the The Salad:
4 cups baby spinach
2 cups ripe strawberries, halved (if small; sliced if larger)
½ sliced honey roasted almonds
For the The Vinaigrette:
½ cup Kosterina extra virgin olive oil
2 TBSP. fresh orange juice
3 TBSP. fresh lemon juice
1 tsp. lemon zest
1 TBSP. sweet onion, finely minced
1-2 tsp. Dijon mustard
1 TBSP. honey
½ tsp. sea salt
pinch of freshly ground pepper
1½-2 tsp. poppy seeds
Directions
For the The Salad:
Wash and spin-dry the spinach and place in a large bowl. Add the strawberries and mix gently.
To make the vinaigrette, place all ingredients in a small bowl and whisk well to incorporate. Taste and adjust the seasoning if necessary.
Sprinkle the salad with the sliced almonds, add the vinaigrette and gently mix (you might not need to use it all). Serve at once.
Author notes
I find the sliced honey-roasted almonds at Trader Joe's and Whole Foods.
Shop Mediterranean Essentials