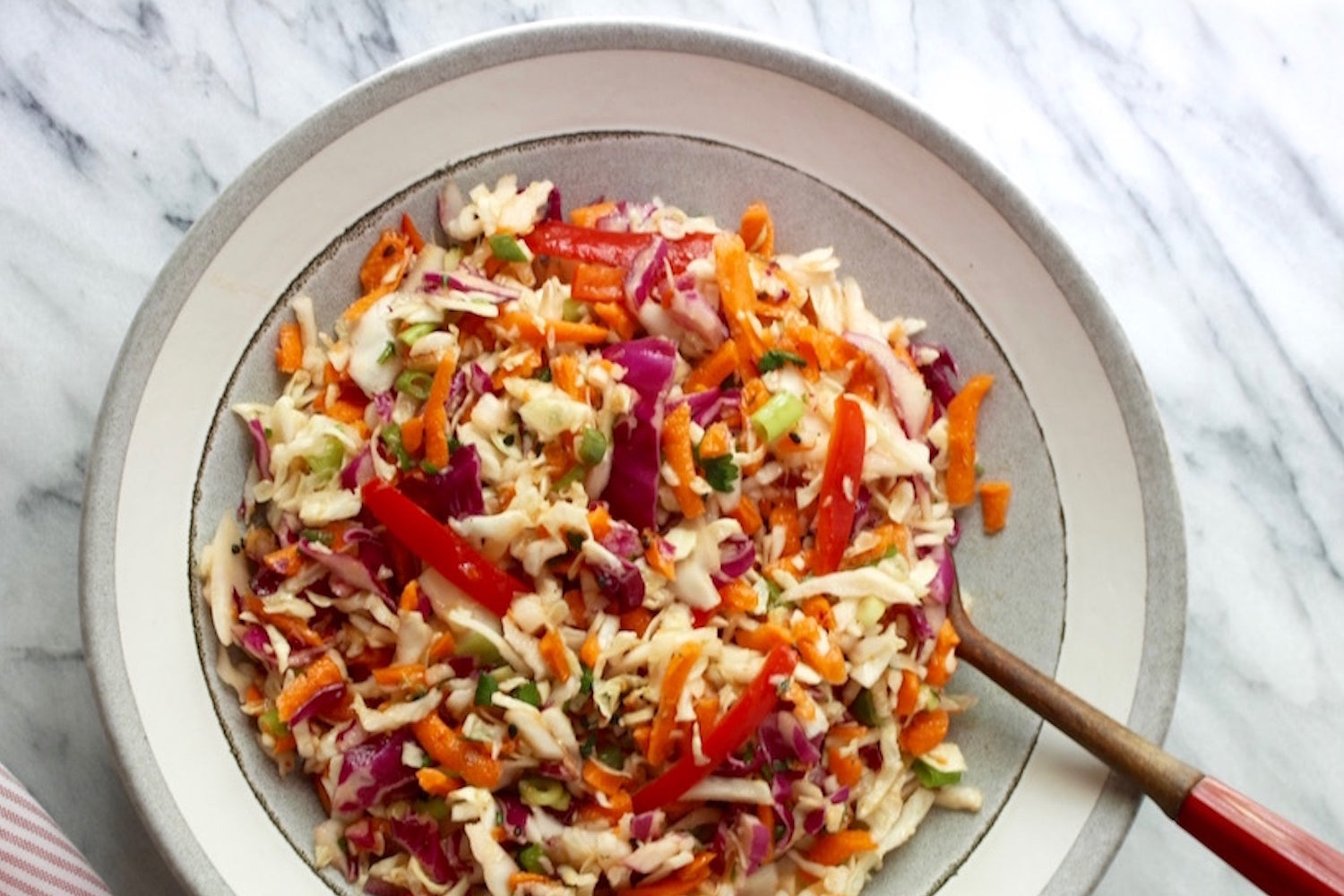 Asian Cole Slaw
About this recipe:
This salad is fresh, crispy & packed with good-for-you ingredients
. P.S. It's
our first choice 
for summer BBQ's.
Ingredients
1 cup finely shredded green cabbage
1 cup finely shredded red cabbage
1 cup carrots, shredded
½ cup green onion, finely sliced
½ med. red pepper, cut into 1-inch matchsticks
¼ cup rice wine vinegar
1 tsp. lime juice
1 tsp. sweet chili sauce
1 tsp. minced ginger
1 tsp. minced garlic
1 TBSP. fresh cilantro, minced
1 tsp. black sesame seeds
salt and pepper, to taste
1 tsp. sesame oil
¼ cup extra virgin olive oil
Directions
In a large bowl, combine the shredded cabbage, carrot, green onion and red pepper and set aside.
In a small bowl, mix the rest of the ingredients together (except for the oils).
Mix the oils, and slowly whisk them into the small bowl.
Add the vinaigrette into the large bowl with the vegetables and toss well. Taste and adjust the seasoning, if necessary. Let it sit for 20 minutes before serving.
Shop Mediterranean Essentials