Amaranth Porridge with Mangos & Berries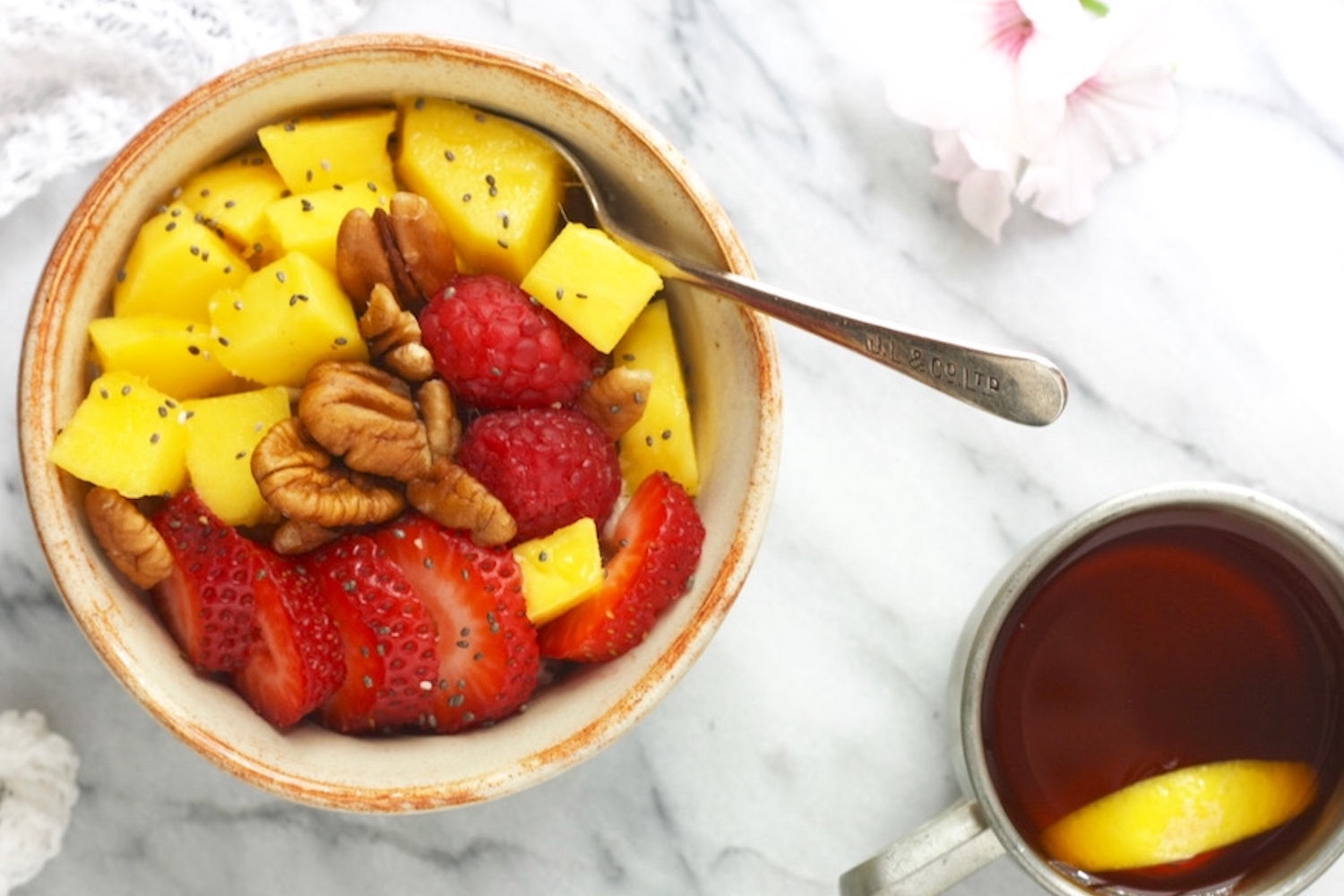 Amaranth Porridge with Mangos & Berries
About this recipe:
Amaranth is a superfood, rich in good protein and minerals.  
We love this porridge - especially with a fruit combination and some nuts for added protein. 
Ingredients
½ cup amaranth
¾ cup water, room temperature
1 cup almond milk (or your favorite non-dairy milk)
pinch of salt
1 TBSP. raw honey
½ ripe mango, cubed
½ cup berries (raspberries, strawberries)
¼ cup pecans, chopped
chia seeds
Directions
Soak the amaranth in water overnight. In the morning, drain it and rinse it under cold water.
In a medium saucepan, combine the amaranth, water, almond milk and salt. Bring to a gentle simmer and then lower the heat to low and cook stirring occasionally, until the amaranth is soft and most of the liquid is absorbed. This will take about 25 minutes or so, to give you a creamy porridge. If necessary, adjust the liquid. 
Remove from heat and stir in the honey. Divide into two serving bowls. Top with the mango, berries and the chopped pecans. Sprinkle with some chia seeds and serve.
Shop Mediterranean Essentials