Science Has Spoken: Here's Why You Should Cook With EVOO
Authentic EVOO is a must for making delicious, heart-healthy meals. Here's what you need to know about this most essential of oils.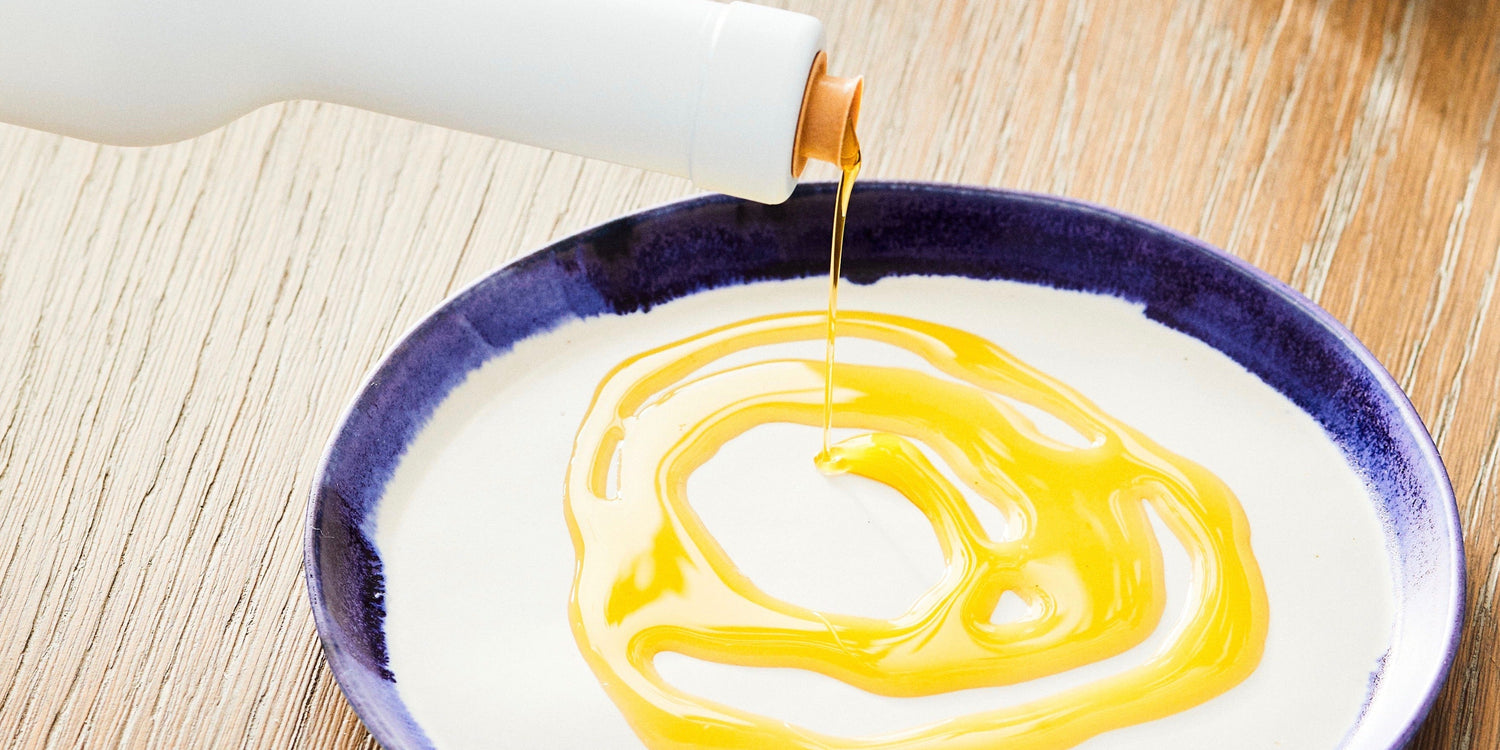 Science Has Spoken: Here's Why You Should Cook With EVOO
Crispy pan-seared salmon. Perfectly fried sweet potato fritters. Zesty garlic chicken. Nothing beats the moment when raw ingredients meet sizzling oil (besides devouring the final dish).
The COVID-19 pandemic is prompting many people to spend even more time in the kitchen. Whether you're whipping up new recipes or simply eating them, there's one common question among novice chefs:  Which oil is best for cooking?
My answer is automatic: extra virgin olive oil (EVOO). As a Greek-American, I've been cooking with EVOO for as long as I can remember. Here in the United States, though, I've often heard that you're not supposed to cook with olive oil. What?
For centuries, EVOO has been a staple in Mediterranean diets—crisping dishes to perfection while packing them with powerful antioxidants. Considering my own liberal use of EVOO for cooking, I wondered why other oils got top billing when olive oil is hands-down the best.
Authentic EVOO is a must for making delicious, heart-healthy meals and the perfect addition to any meal, especially fresh vegetables. You can check out these tips from our favorite cookware company, Made In, on how to properly shop for vegetables in the spring. 
Here's what you need to know about this most essential of oils: 
The case for EVOO 
There's a reason why Ikaria, Greece is called "The Island Where People Forget to Die." Boasting an above-average population of centenarians, this sun-dappled paradise attributes the health of its citizens to a plant-based diet, adequate sleep, strong personal relationships, and—you guessed it—plenty of EVOO.
Made from high-antioxidant, early harvest olives, authentic EVOO is a labor of love among Greeks. It takes 12 pounds of fresh Koroneiki olives to produce a single bottle of Kosterina extra virgin olive oil! 
Process is everything—real EVOO never lets us forget that. With each meal, we're reminded to savor the simple things in life. Food is the center of family, and a good meal nourishes us on so many levels. 
A study of smoke points 
Oil crackling on a hot skillet. Fresh fish sizzling in a pan. Veggies crisping up in EVOO. These are all signs of a delicious meal to come. Scientifically speaking, they also indicate that a cooking oil has reached its  smoke point, or the temperature at which an oil starts smoking. 
Cooking oils were once believed to release toxic chemicals after hitting their smoke point. By that logic, EVOO (which is largely unfiltered) was considered "damaging" at high heats, while heavily processed—and less healthy—alternatives, like canola oil, were deemed "safe" for cooking.
These myths were debunked in 2018, when a group of Australian researchers studied the smoke point of 10 different oils. 
Across the board, extra virgin olive oil performed the best. Here's why: EVOO's high antioxidant content makes it difficult for chemical bonds to break and toxic byproducts to be released, according to the  published study in the Acta Scientific Nutritional Health Journal.  
With that, cooking was changed forever. 
Inside the Kosterina kitchen

Today, it's widely understood that it's healthiest to cook with unprocessed, antioxidant-rich fats like EVOO—even at high heat. (The ancient Greeks knew this all along.) 
Not only will EVOO infuse your favorite dishes with vibrant taste and silky texture—it'll also protect against heart disease, inflammation, and high blood pressure. 
What we're cooking with
When we cook with quality EVOO, it's important to use high quality cookware as well – we love Made In's Stainless Clad Saucier because it perfectly distributes heat evenly and is very easy to clean. We also love the Blue Carbon Steel line for gifting.
Unsure where to get started? Fresh from the Mediterranean, Kosterina olive oils are packed with healthy polyphenols and exceptional flavor.  Explore original recipes that incorporate a hearty dose of EVOO—and  shop our online store to see if anything is missing from your pantry.