Vasilopita (Greek New Year's Cake)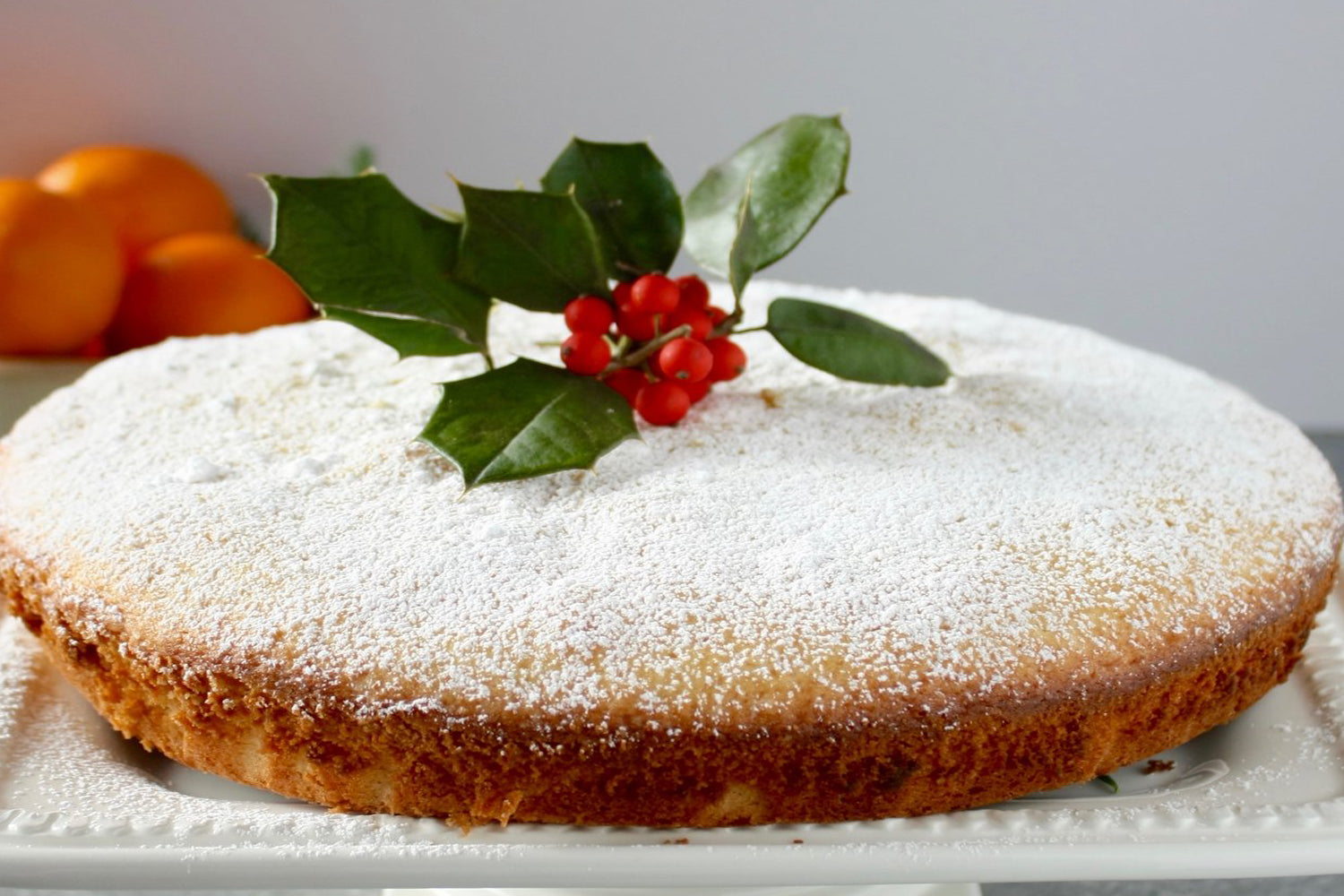 Vasilopita (Greek New Year's Cake)
About this recipe:
As you begin to plan your holiday treats, make sure to include Vasalopita, or the traditional Greek New Year's Cake in your recipe book. 
Ingredients
2 cups sugar 
1 cup butter, room temperature (or half butter & half Kosterina evoo)
4 large eggs (separated) 
zest of an orange 
1 cup fresh orange juice 
3 cups AP flour 
3 tsp. baking powder 
powdered sugar (for dusting)
Directions
Preheat the oven to 350°F. Grease and flour a 10" springform pan and set aside.
In the bowl of an electric mixer fitted with the  paddle attachment, cream the butter (or the butter and the Kosterina extra virgin olive oil) with the sugar for about 5 minutes or until light and fluffy. With the mixer on medium speed, beat in the egg yolks one at a time. Add the orange zest.
In a medium bowl, mix the flour with the baking powder and set aside. 
Add the flour mixture and the orange juice alternatively to the batter, beginning and ending with the flour. 
Using a hand held mixer, beat the reserved egg whites and gently fold them into the batter.
Pour the mixture into the prepared springform pan and smooth the top with a spatula. (At this point, you can hide a lucky coin, wrapped in aluminum foil, in the mixture.) Bake for about 45 minutes or until a toothpick inserted in the middle of the cake comes out clean. If the cake starts browning before it is done, cover it loosely with a piece of aluminum foil. 
When finished baking, remove from the pan and put it on a rack to cool completely. Dust with some powdered sugar and serve.
Shop Mediterranean Essentials