Stuffed Peppers with Feta Cheese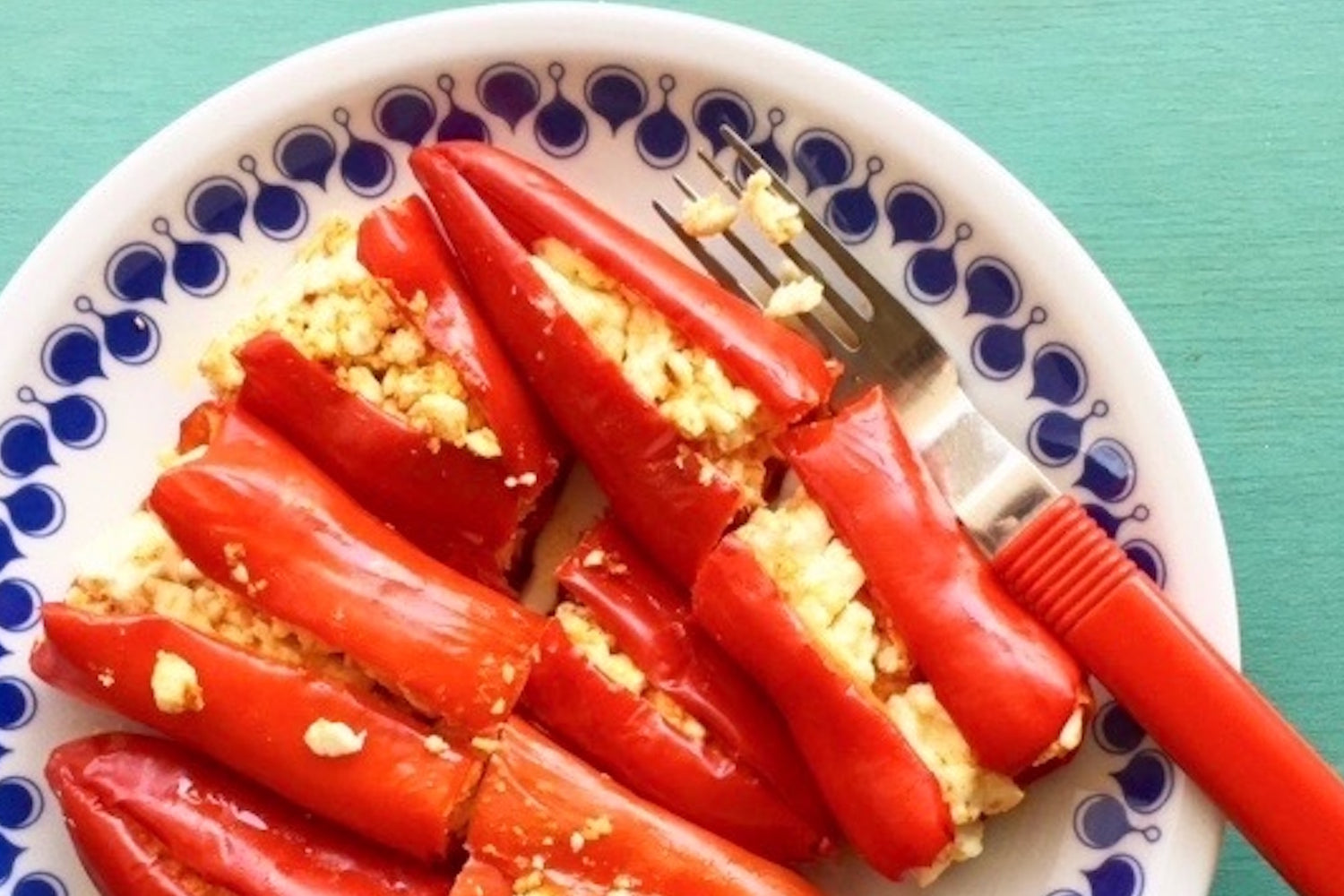 Stuffed Peppers with Feta Cheese
About this recipe:
This traditional Greek meze, or small dish spread is perfect for those summer BBQs (or even snacking on in the house). We highly encourage both! 
Ingredients
2 TBSP. Kosterina extra virgin olive oil
6 sweet red pepper, whole, each one about 4" long
8 oz. Greek Feta, crumbled
2 TBSP. Kosterina extra virgin olive oil
¼ tsp. fried oregano
¼ tsp. freshly ground pepper
Directions
Place a non-stick skillet over medium heat. Wash and dry the peppers and gently sauté them on all sides for a couple of minutes, so as they soften a little. Let them cool slightly.
Once the pepper have been sautéed, make a lengthwise cut from the stem to the tip of each pepper. Carefully scoop out the seeds and the ribs of the pepper.
In a small bowl, mix the Feta, olive oil, oregano and pepper. Stuff each pepper tightly with some of the feta filling.
Heat up the broiler. Line a small baking dish with parchment pepper, place the stuffed peppers on it (cut side up), and broil them for about 5-6 minutes, or, until the cheese is bubbly and melted. Transfer to a platter and serve hot.
Author notes
This is a traditional summer Greek meze made with sweet Florina peppers. In the States, Anaheim chili peppers are a good alternative.
Shop Mediterranean Essentials