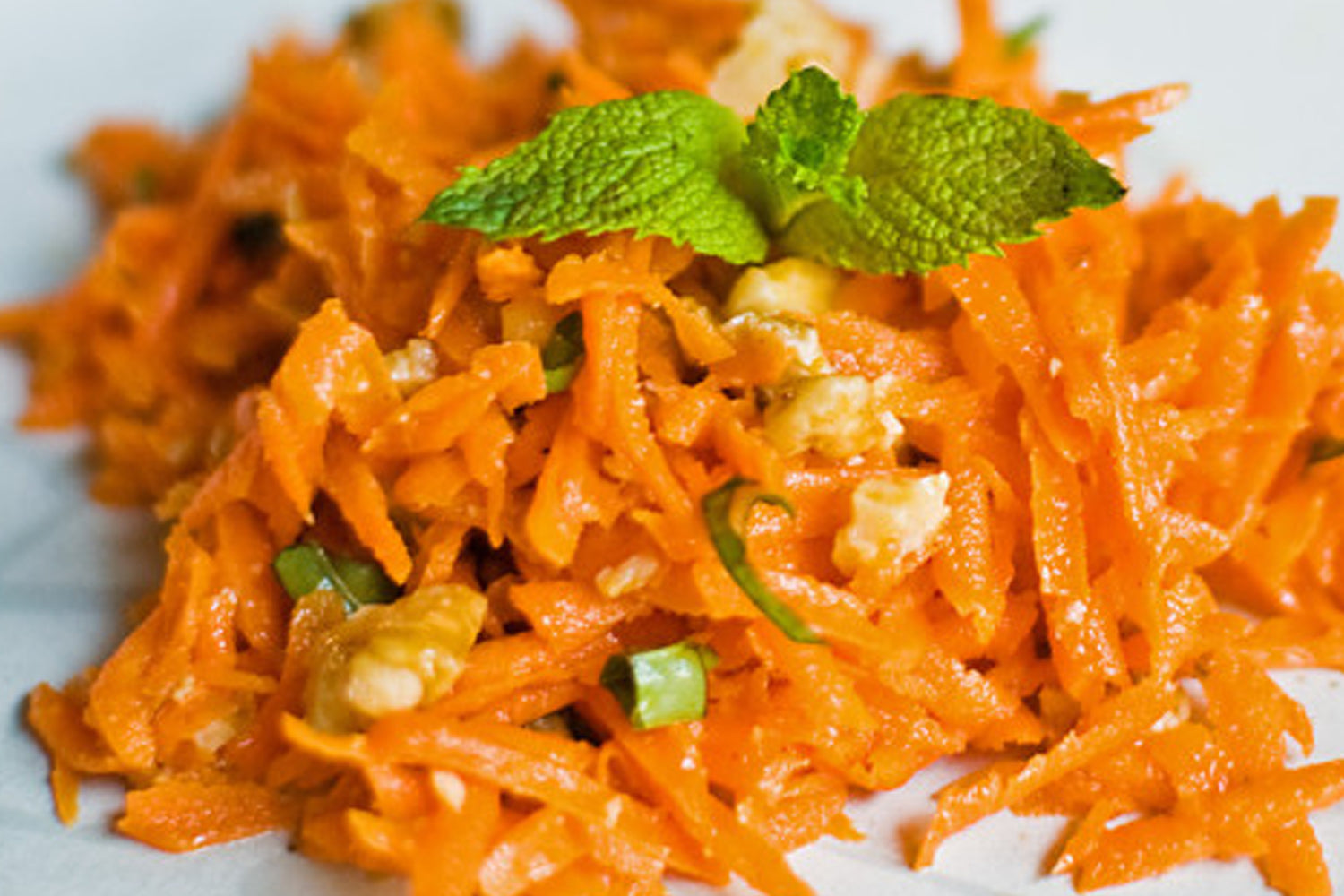 Spiced Carrot Salad
About this recipe:
The flavor and texture combinations in this dish will have you making it often.  It's a creative lunch but also a secret weapon if you're bringing a side to a family/friend's party. 
Ingredients
8 large carrots
1 small garlic clove, minced
4 tablespoons ground walnuts (optional)
1⁄2 teaspoon ground cinnamon
1⁄2 teaspoon ground cumin
1⁄2 teaspoon cayenne pepper
3-4 pinches of crushed red pepper
1/3 cup Kosterina EVOO
The juice of 1 lemon
salt
1⁄4 cup shredded of fresh mint
Directions
Shred the carrots.  Mix the carrots, garlic, walnuts, cinnamon, cumin, cayenne, olive oil, lemon juice and salt to taste in a large serving bowl.  Cover the mixture and let stand for one hour at room temperature or in the refrigerator for up to 8 hours.
Just before serving, toss in the mint.
Shop Mediterranean Essentials