Smoked Trout, Arugula and Corn Dinner Salad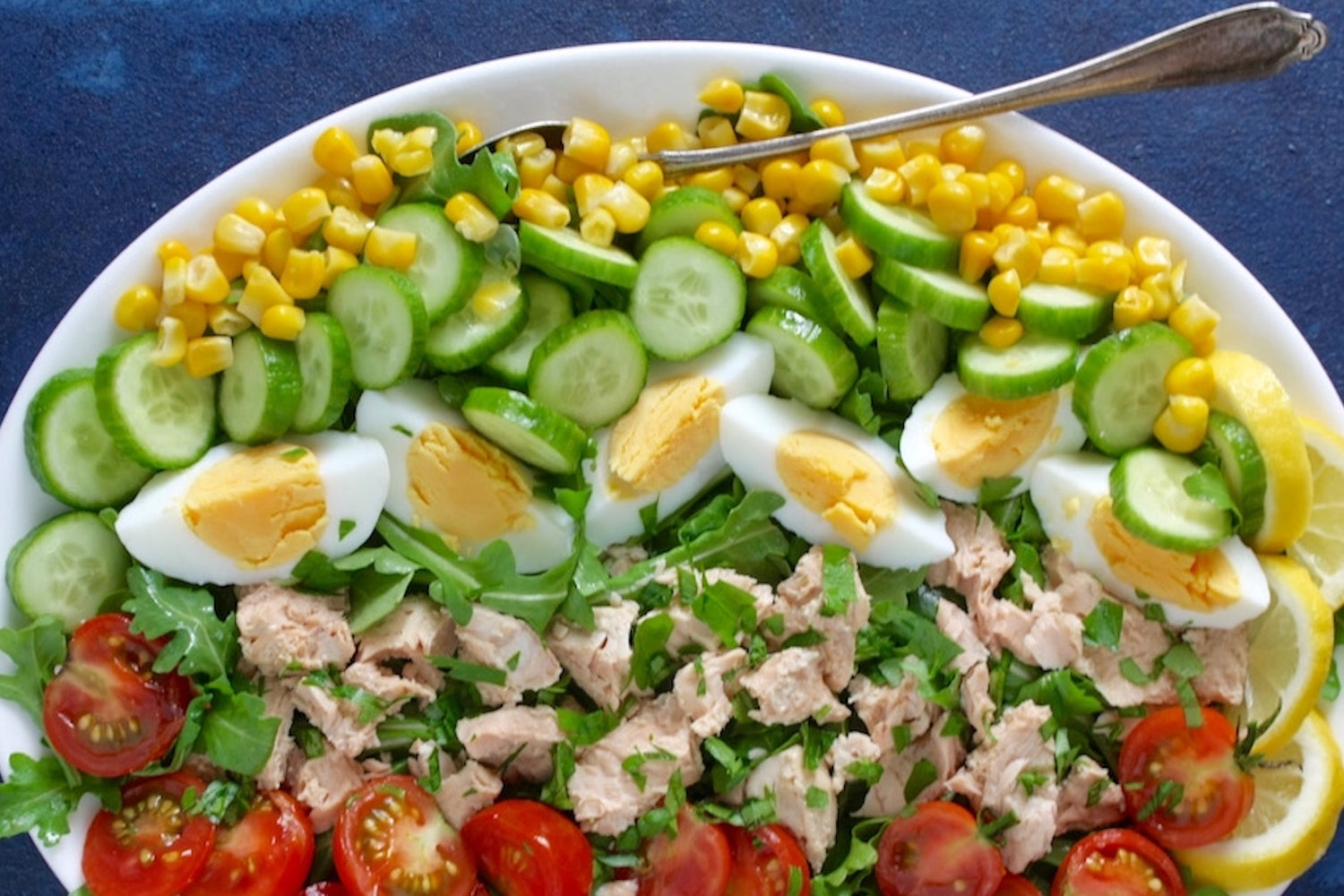 Smoked Trout, Arugula and Corn Dinner Salad
About this recipe:
Trout is an underrated protein that is packed with nutrients, and tastes really yummy (it's also more sustainably fished, too!). This superfood salad is packed with clean proteins and will keep you full all evening long.
Ingredients
For the Salad:
1 smoked trout 
3 oz. organic arugula 
1 ear of corn cooked and cut off the cob 
2 hard-boiled eggs, cut in quarters 
1 cup cherry or grape tomatoes, halved 
2 Persian cucumbers, sliced 
2 TBSP. fresh parsley, minced 
1 TBSP. fresh dill, minced (optional) 
For the Lemon Dressing:
1 small lemon, juiced 
1 tsp. Dijon mustard 
1-2 tsp. shallot, minced 
½ tsp. sea salt 
¼ tsp. freshly ground pepper 
4 TBSPS. Kosterina extra virgin olive oil 
Directions
For the Salad:
Place the smoked trout on a cutting board. Remove the skin and bones. Flake the trout with a fork into bite-size pieces and set aside. 
In a medium bowl, mix together all the ingredients for the lemon dressing.Taste and adjust the seasoning. 
Arrange the arugula on alarge serving platter. Arrange the remaining salad ingredients in rows over the arugula. Sprinkle with the fresh herbs, if using. 
Just before serving, drizzle evenly the lemon dressing over the salad.
Author notes
You can also use cooked, leftover salmon for this recipe. Fresh corn is sweeter but it is not in season, use frozen or canned corn.
Shop Mediterranean Essentials