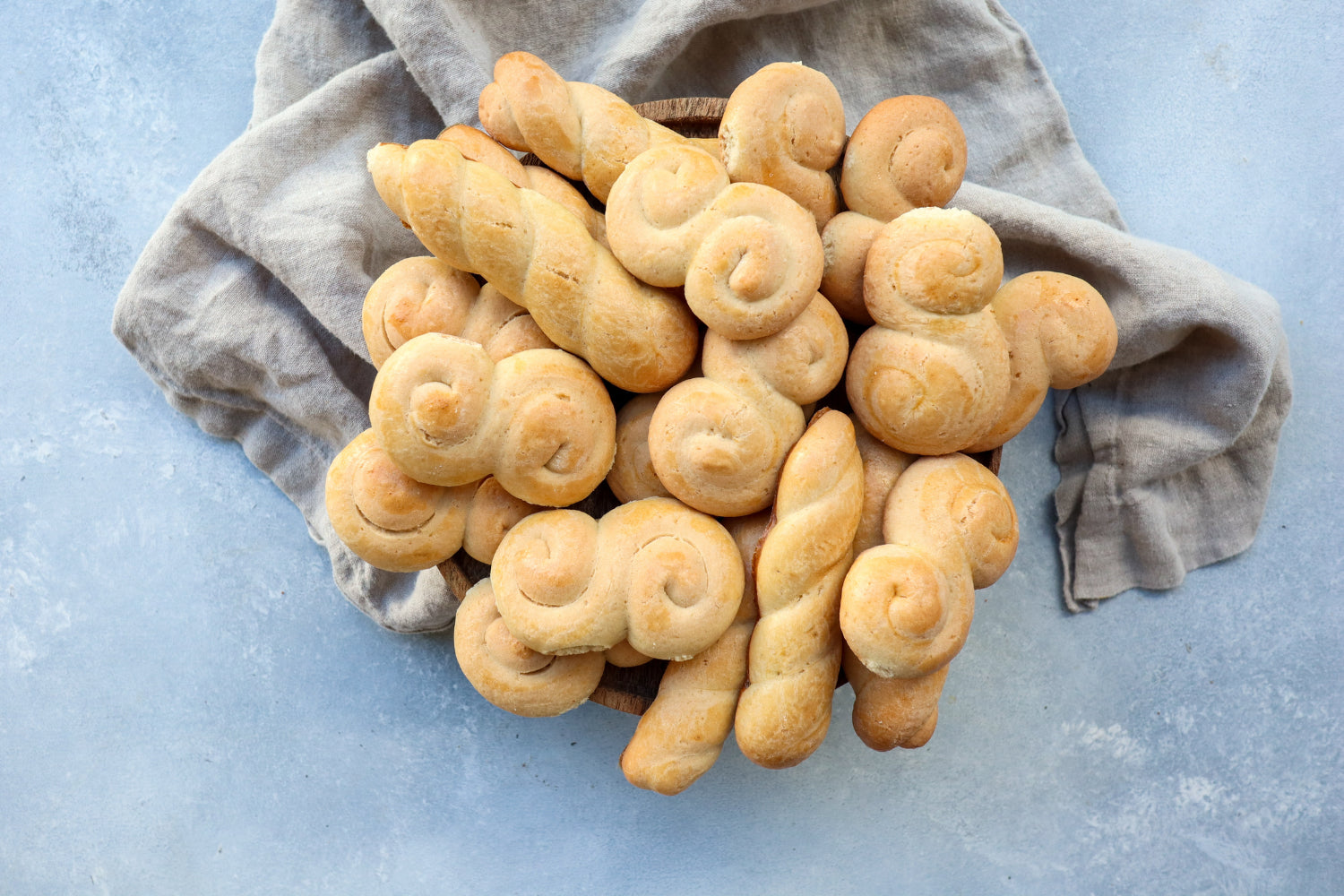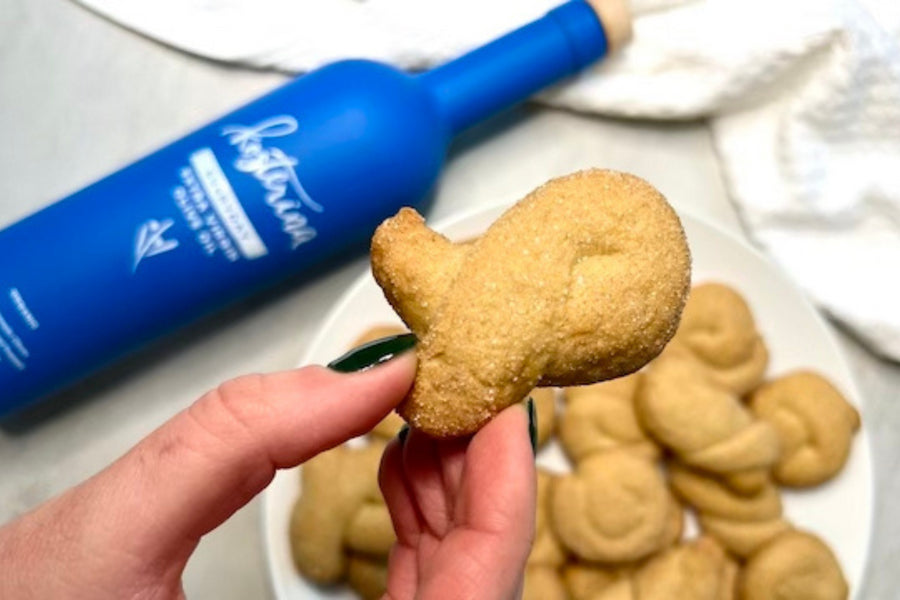 Koulourakia



Serves




5-10




Prep Time




15 in




Cook Time




15 min
About this recipe:
These authentically-Greek cookies will not only become your new go-to recipe, but they will also fill your home with the most beautiful scent. Soft, plentiful, and perfect for company, you won't be able to have "just one".
Ingredients
1/2 Cup Kosterina Eveyrday EVOO

1/2 Cup Fresh Orange Juice

2 Cups Flour

1/4 Cup Brown Sugar

1/4 Cup Sugar + 2 Tbsp for Cinnamon Sugar Mix

1 tsp Baking Powder

1/2 tsp Baking Soda

1/2 tsp Cinnamon + 1/2 tsp for Cinnamon Sugar Mix
Directions
In a large bowl, mix Kosterina Everyday EVOO, sugars, and Orange Juice. Mix with a wooden spoon.

In another bowl, mix flour, cinnamon, baking soda, and baking powder.

2-3 Tbsp at a time, mix flour mixture into olive oil mixture. Mix while slowly adding more of the flour mixture until the dough forms. Dough should be soft but not sticky. Cover the dough for 10 minutes to rest.

Mix together 2 Tbsp Sugar + 2 tsp Cinnamon to create Cinnamon Sugar mix.

For each cookie, take about 1/2 Tbsp of dough and roll it out into a thin cord. Make S shapes, circles, swirls, or ribbons. Dip each cookie front + back in Cinnamon Sugar mix before plaving on an oiled baking sheet.

Bake at 350 for 13-15 minutes. Let cool and enjoy!
Shop Mediterranean Essentials