Garlic & Herb Marinated Grilled Steak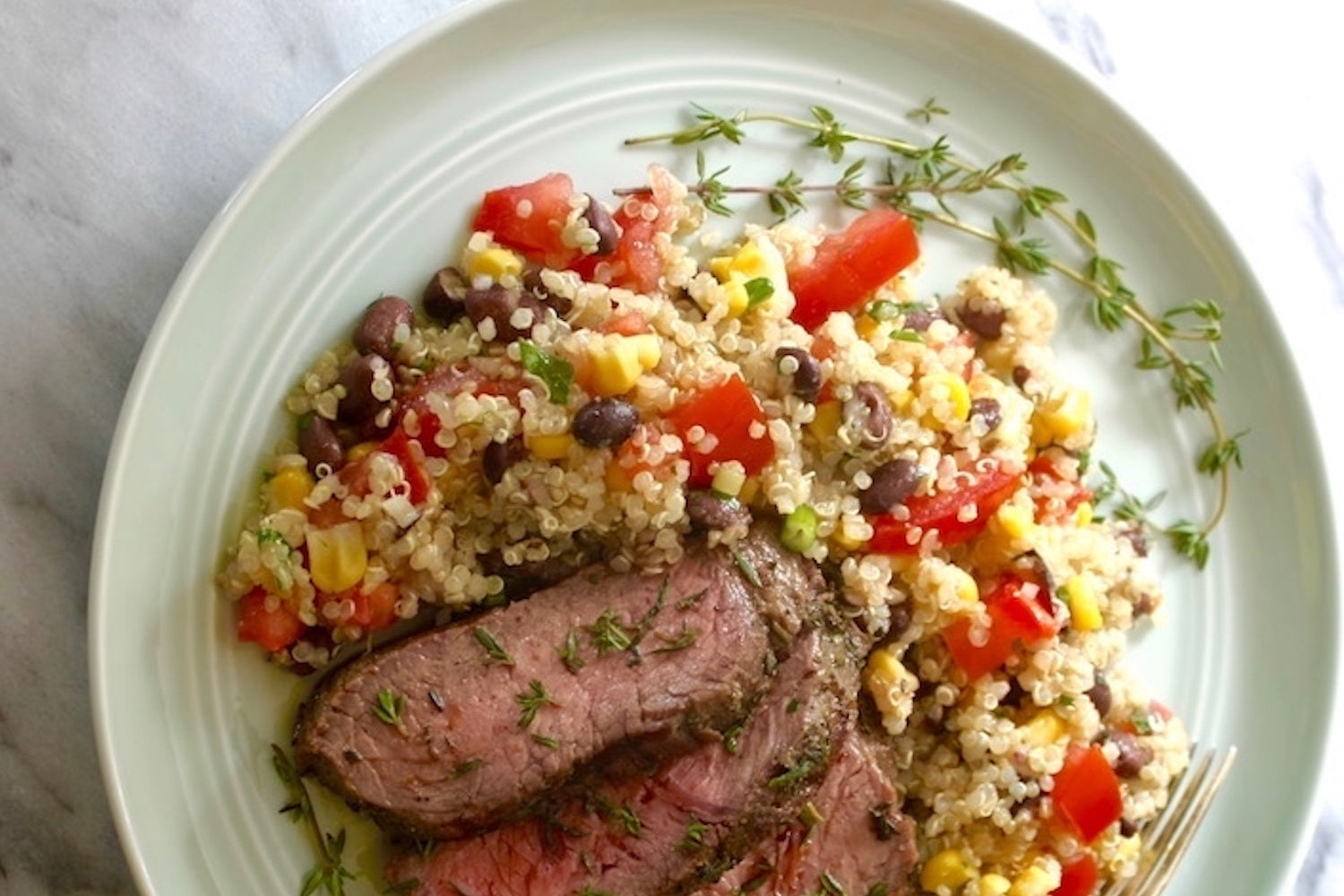 Garlic & Herb Marinated Grilled Steak
About this recipe:
This Garlic & Herb marinade gives grilled steak an incredibly assertive flavor.  All it takes is a simple stir of a few of our favorite ingredients - and voila! 
Ingredients
8 med. garlic cloves, minced
½ tsp. sea salt
½ tsp. red pepper flakes
¼ tsp. ground pepper
1 TBSP. lemon zest
3 TBSP. lemon juice, freshly squeezed
5 TBSP.  Kosterina extra virgin olive oil
¼ cup fresh parley, minced
1½ lbs. ribeye, porterhouse, or, sirloin steak, well trimmed
Directions
Prepare the marinade.  On a cutting board mince the garlic cloves and sprinkle the salt over them. With a flexible knife mash them together to make a paste. Scrape the paste off the board and place it in a small bowl.  Add the next six ingredients to the bowl and mix well.
Place the steak in a shallow glass or ceramic dish and pierce it with a fork. Spoon the marinade over both sides of the steak, cover with plastic wrap and refrigerate for at least 3 hours, turning occasionally.
Prepare the grill.  If using a gas grill, turn the burners to "high", cover, and heat the grill until hot. Clean and oil the cooking grates well before adding your meat to the grill.  This oiling procedure will be the same for a charcoal grill.  If using charcoal, you want to make certain that the grill is heated to medium-high (i.e., that you can hold your palm about 3 inches above the grill for 2 to 4 seconds) and that you keep at least 1/3rd of the basin free from charcoal.  This step is important because this cooking method uses both direct and indirect heat to grill the steak.  
Reduce the heat to medium-high (about 400°F to 450°F). If you are using a gas grill, shut off 1/3rd of the burners (depending on your set up) and grill the steak directly over the flame for about 4 minutes per side--uncovered. Using a pair of long tongs, move the steaks to the unheated side of the grill, and continue to cook—covered this time—for another 4 to 6 minutes per side.  Cook the steak to an internal temperature of 130°F for medium-rare.
Remove the steak and place on a heatproof dish. Tent loosely with some foil and let it rest for 4 minutes. (Do not skip this step). When ready, carve the flank steak into thin slices against the grain and serve with a simple salad or with Kosterina's Mediterranean quinoa salad.
Shop Mediterranean Essentials