Dough Dealer x Whipped Lemon Herb Ricotta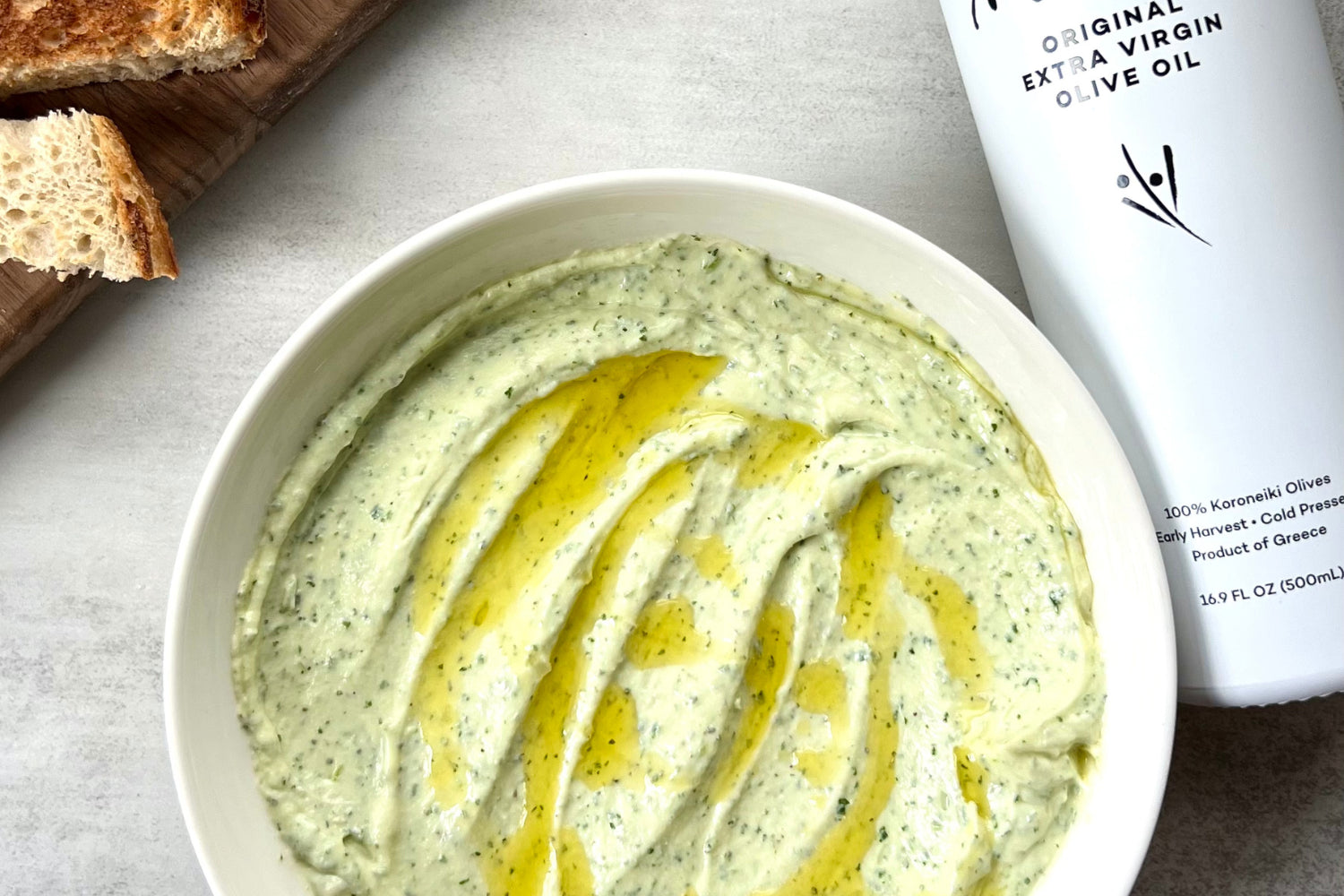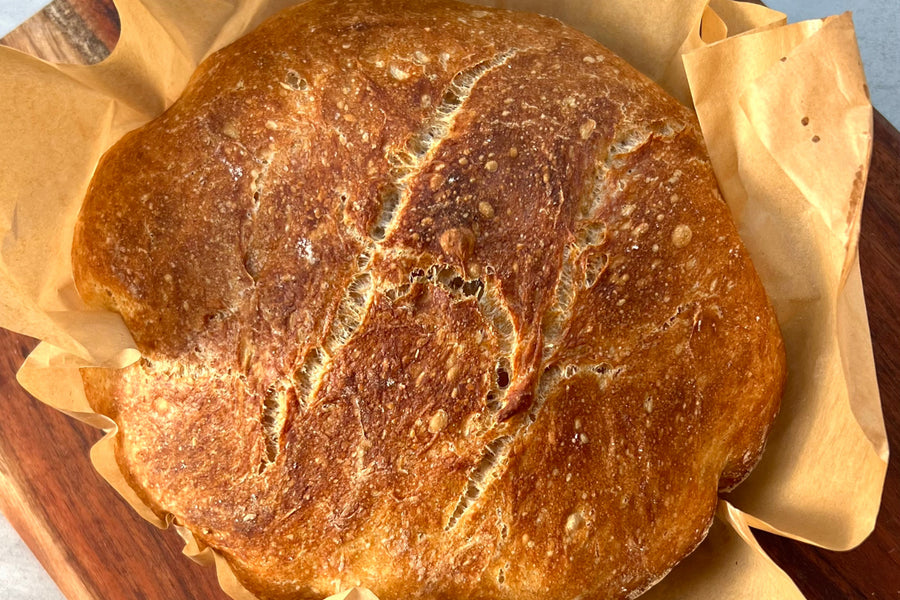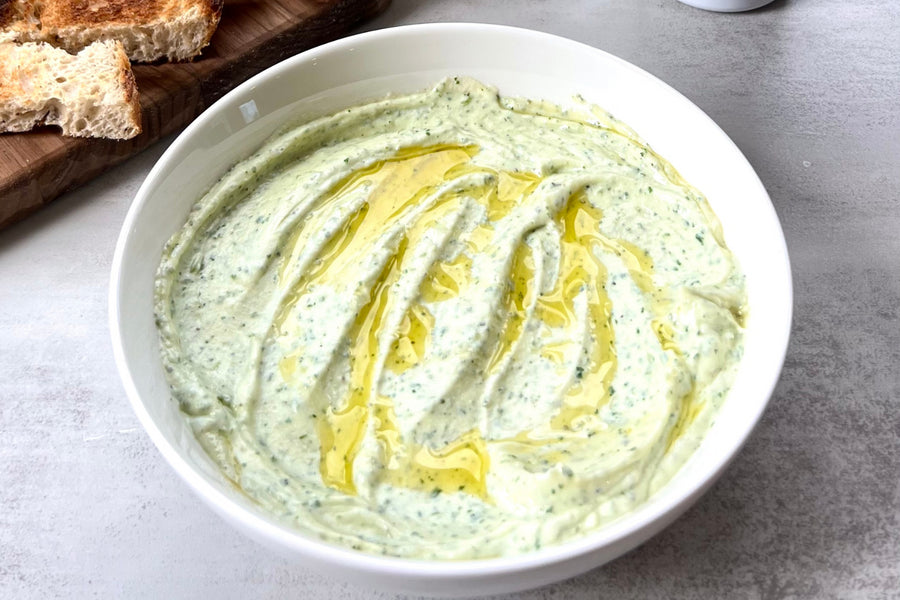 Dough Dealer x Whipped Lemon Herb Ricotta



Prep Time




30 minutes




Cook Time




30 minutes
About this recipe:
We are so excited to partner with Dough Dealer No Knead Bread Kit for this recipe! We all know that premium, high-quality EVOO and fresh bread are match made in heaven, but we also wanted to try it with a deliciously zesty dip. This whipped lemon herb ricotta recipe is a perfectly simple way to use that EVOO sample packet that comes with every No Knead Bread Kit. Using the herbacious and peppery notes from our Everyday Organic and Original EVOO's, augmented with a lift of fresh herbs and citrus, this whipped ricotta will melt in your mouth and melt your heart. Enjoy!
Ingredients
Dough Dealer No Knead Bread Kit

1 Pound Ricotta (appx. 1.25 cups)

¼ Cup Kosterina Everyday Organic EVOO

Kosterina EVOO for Drizzling

1 Clove of Garlic

Handful of Parsley, add more if desired.

Handful of Mint, add more if desired.

Juice of ½ Lemon

1 teaspoon of Lemon Zest

Salt and Pepper to Taste
Directions
Follow instructions included in Dough Dealer No Knead Bread Kit.

While Bread is baking, prepare the Whipped Ricotta. In a food processor, combine Ricotta, Everyday Organic EVOO, Garlic, Parsley, Mint, Lemon Juice, Lemon Zest, Salt, and Pepper. Once fully blended, place in the fridge until bread is ready.

Once Bread is out of the oven, let cool. Cut the bread into 1 inch thick slices.

Place a pan big enough to fit your bread slice on the stove on medium heat. Using the Kosterina Original EVOO Sample Packet found in the Dough Dealer Bread Kit, drizzle EVOO into the pan. Place your bread slices in the pan to toast. Flip to toast both sides.

Once bread is toasted, take the Whipped Ricotta out of the fridge and spoon into a serving bowl.

Drizzle Kosterina Original EVOO on top of the Whipped Ricotta to finish and serve with toasted bread.
Shop Mediterranean Essentials