Carrot and Cabbage Winter Salad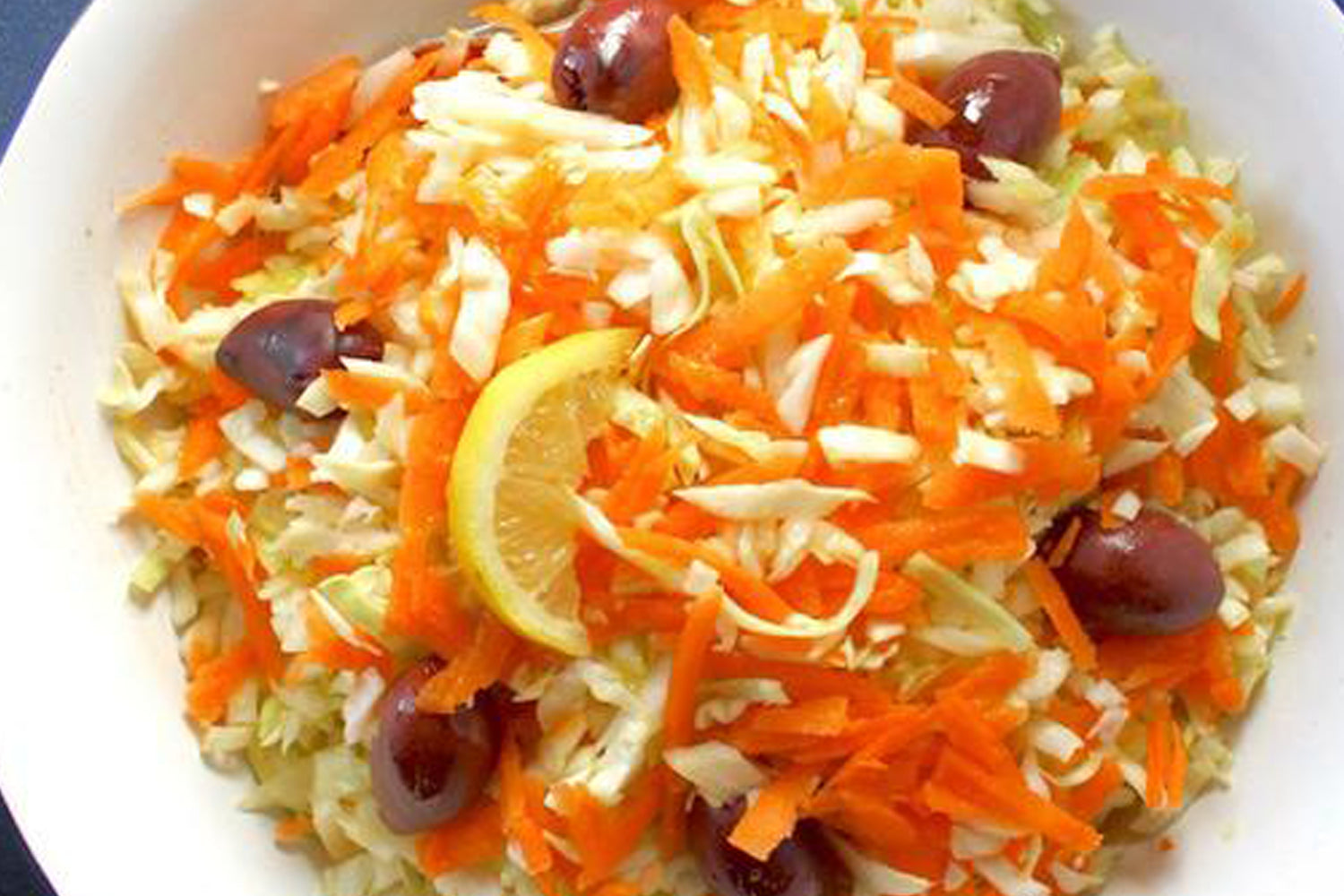 Carrot and Cabbage Winter Salad
About this recipe:
This simple salad is loaded with nutrients, antioxidants and vitamin C - just in time to fight off the flu!
Ingredients
4 cups of shredded cabbage (one bag of 16oz.)
2 medium carrots peeled and grated
3 TBSP. Kosterina extra virgin olive oil
2 TBSP. fresh lemon juice
1 medium garlic clove, passed through the garlic press
½ tsp. sea salt
white pepper, (optional)
5-6 Kalamata olives (optional)
Directions
Shred cabbage very thinly with a knife or using a shredder. Soak it in water, rinse and dry well.  (You can also buy it already shredded, and pre-washed.) 
Peel and shred the carrots.
In a jar or in a small bowl mix the Kosterina extra virgin olive oil, lemon juice and minced garlic.
Place the shredded cabbage and carrots in a large bowl, pour the dressing and add the salt. Toss the salad very well - it will reduce in volume as it sits in the dressing. Taste and adjust the seasoning if necessary.
Add the olives on top, a few slices of lemon and serve next to a simple grilled protein or rotisserie chicken.
Shop Mediterranean Essentials