Baked Eggs in Savory Tomato Sauce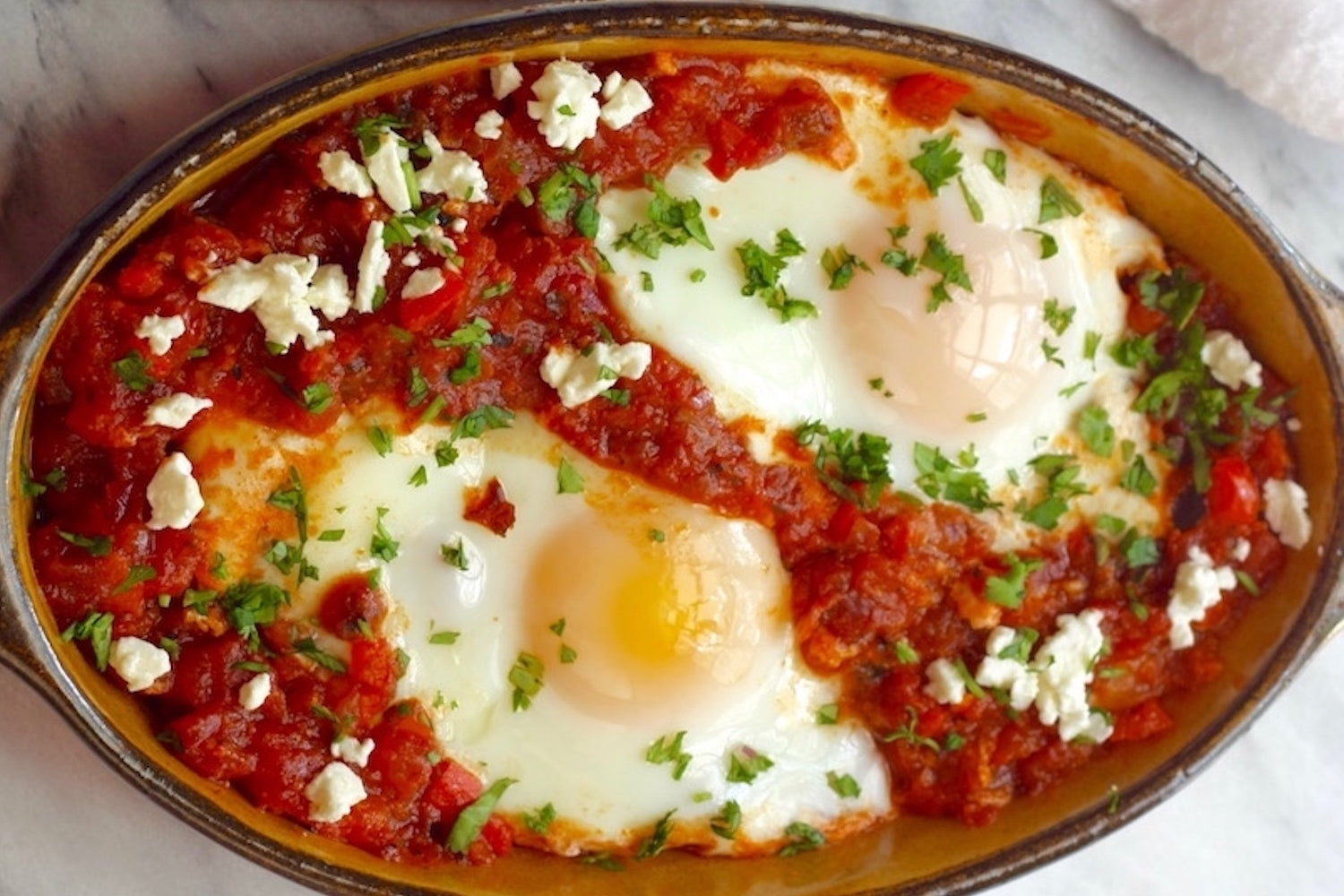 Baked Eggs in Savory Tomato Sauce
About this recipe:
Don't be fooled - this delicious dish may seem indulgent, but it's chock-full of nutrients. Treat yourself to this savory meal for Sunday Brunch - or that quick Monday breakfast. 
Ingredients
1 TBSP. Kosterina extra virgin olive oil
½ small red onion, minced
⅓ small red pepper, seeded and chopped
1 small garlic clove, minced
¼ tsp. cumin
pinch of red pepper flakes
9 oz. fire-roasted tomatoes, chopped (⅔ of a 14oz. can)
sea salt & freshly ground pepper
2 large organic eggs
2 oz. Greek Feta cheese, crumbled
2 TBSP. fresh cilantro, minced
Directions
1. Preheat the oven to 400°F.
2. Heat the Kosterina olive oil in a small, ovenproof skillet over medium heat. Cook the onion and pepper for a few minutes, add the garlic and the spices, and cook until everything is softened. 
3. Add the tomatoes, salt and pepper and simmer for 10 minutes until the sauce is slightly reduced. 
4. Make two small wells in the cooked tomato and pepper sauce and crack one egg inside each one. Place the skillet in the oven and cook until the eggs whites are just set and yolk is still runny, about 10 to 12 minutes. 
5. To serve, sprinkle some Feta cheese and some minced cilantro over each skillet and serve.
Shop Mediterranean Essentials