Vegetable Frittata with Leeks, Broccoli, and Sharp Cheddar Cheese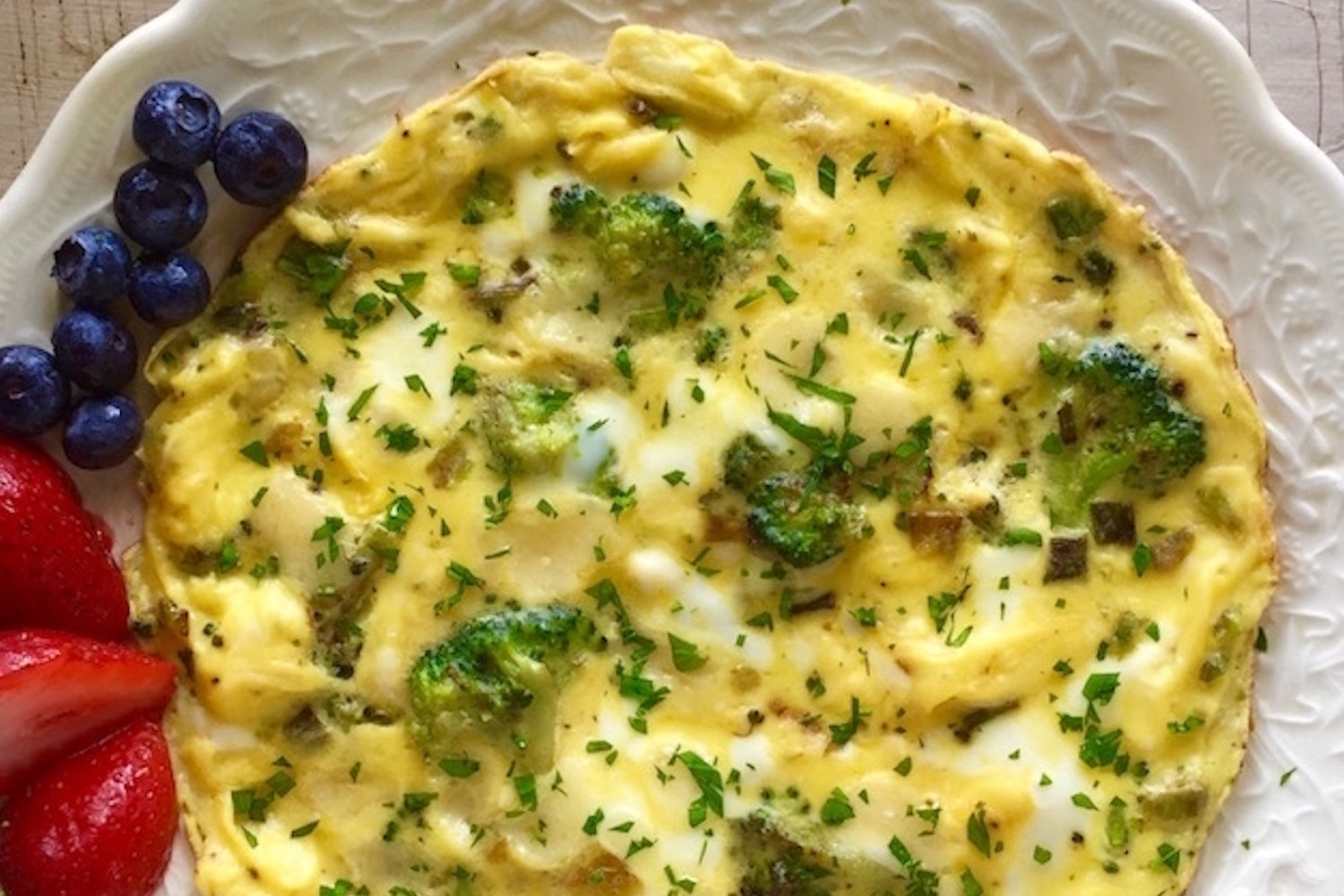 Vegetable Frittata with Leeks, Broccoli, and Sharp Cheddar Cheese
About this recipe:
You might 
have
 to organize a brunch at home after making this delicious frittata! We've included our favorite veggies, but feel free to add your own. 
Ingredients
3-4 TBSP. Kosterina extra virgin olive oil
1 sm. leek, white part & light green part only, minced
1 cup broccoli florets, separated and cut in 1" pieces
1 tsp. salt, divided
¼ tsp. freshly ground pepper
5 large organic eggs
3 TBSP. whole milk, or half & half
¼ cup sharp cheddar cheese, grated
1 TBSP. fresh parsley, minced
more sharp cheddar cheese, grated
Directions
Preheat the oven to 400°F.
Heat an 8-inch, ovenproof, non-stick skillet over medium heat. Add the olive oil, and, when it is hot, add the leeks.  Reduce the heat to medium and cook, stirring frequently, until they are tender.  Add the broccoli florets and stir well to coat with the oil.  Season the mixture with half of the salt and all the freshly ground pepper and cook for a couple more minutes until the broccoli is tender, but still holds its shape. The leeks should be lightly brown at this point.
In a bowl, whisk the eggs with the milk (or half and half), the ¼ cup of sharp cheddar cheese, and the rest of the salt. 
Pour the eggs over the sautéed leek and broccoli mixture in the skillet.  Cook over medium heat for about 3 to 4 minutes more, shaking the skillet occasionally and lifting the edges, so the uncooked egg runs underneath.  Remove from the heat and transfer the skillet to the oven. 
Bake for about 4 to 6 minutes or until the frittata is puffed and golden.  Remove it from the oven, sprinkle with the parsley and the extra cheddar cheese and let it sit for 2 minutes.  Run a rubber spatula around the sides of the pan to loosen the frittata.  Slip it out of the pan and onto a platter.  Cut it into wedges and serve warm or at room temperature.
Shop Mediterranean Essentials