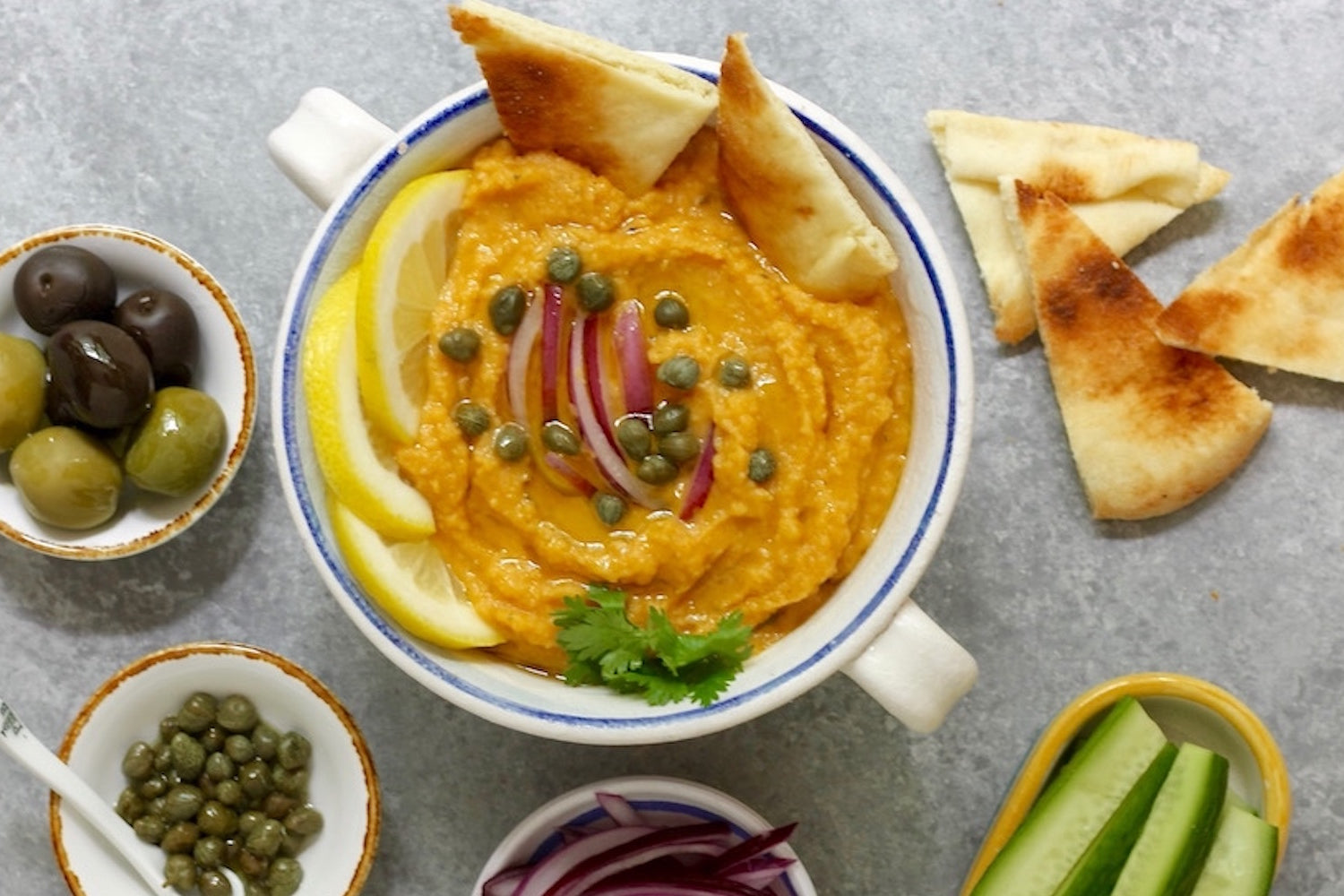 Santorini Fava Spread
About this recipe:
Imagine: you're on a beautiful Greek island, overlooking a magical sunset, eating a fresh, delicious Meze (or small plate). That's how you'll feel when you make this Fava Spread - which, by the way, is gluten-free, vegan and extremely healthy!
Ingredients
1 cup dried yellow split peas
4 TBSP. Kosterina extra virgin olive oil
1 small onion, chopped
1 large bay leaf
Sea salt & freshly ground pepper to taste
2-3 cups water
Juice of ½ lemon
4 TBSP. Kosterina extra virgin olive oil
Directions
Place the dried yellow split peas in a sieve and rinse very well under running water. Drain and set aside.
In a medium pot set over medium heat, add 4 tablespoons of the olive oil and sauté the onion for a couple of minutes. Next, add the split peas and toss to coat in the oil. Add the bay leave, salt and pepper and the water. (the water should cover the split peas by about ½-1 inch.) Reduce the heat to low, cover the pot, and simmer for about 50 minutes. At that point the yellow split peas should be completely cooked and almost disintegrated with very little to almost no water left. Every now and then, check the pot and, if necessary, add some more water as they simmer.
Add the lemon juice and 4 more tablespoons of olive oil to the mixture. Using an immersion blender or a food processor, purée the mixture until smooth. Taste and adjust the seasoning, adding more salt and pepper and/or lemon juice.
Place on a large bowl, top with some capers, red onion, some more olive oil and serve with toasted pita wedges, fresh cucumbers or other crudités.
Shop Mediterranean Essentials