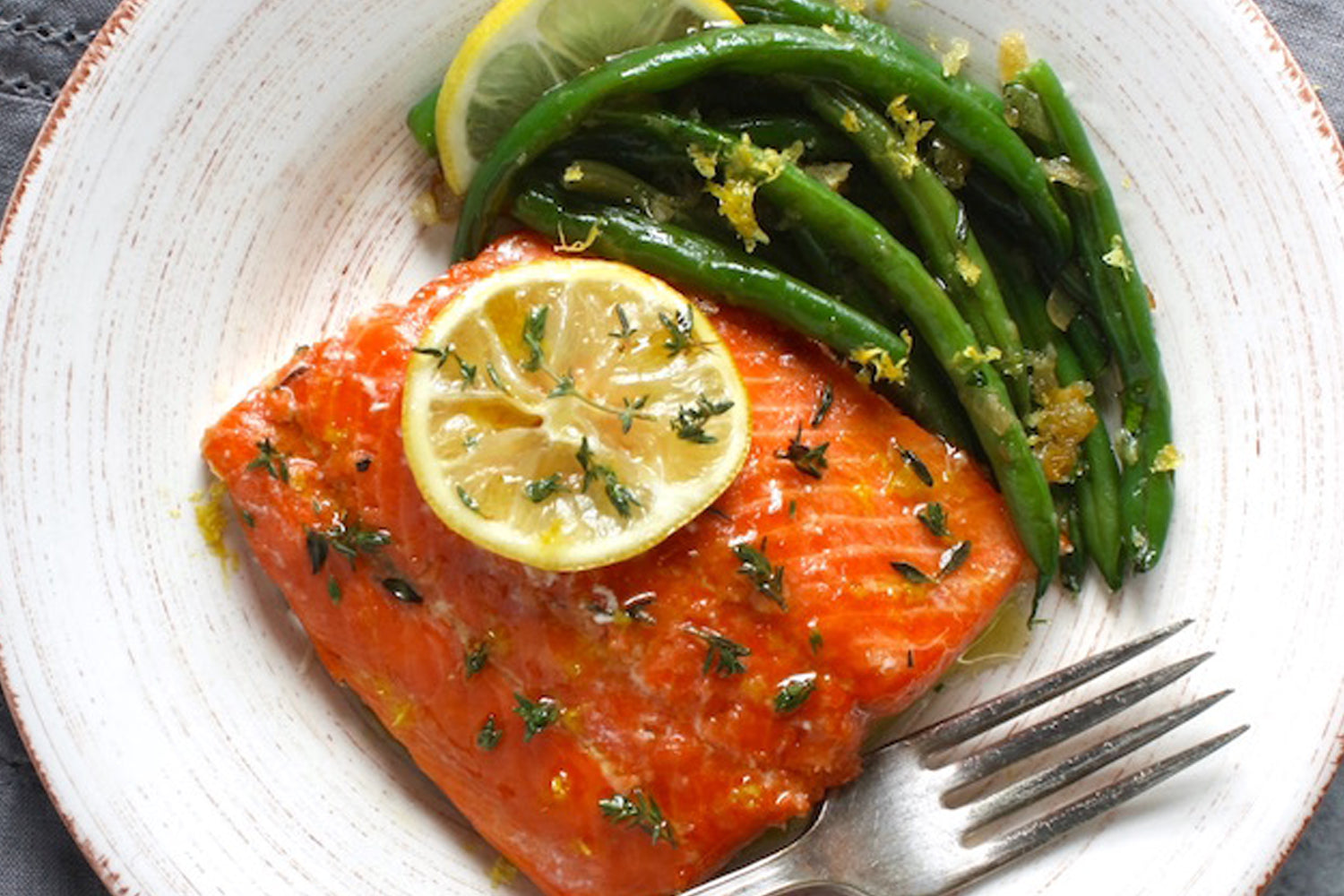 Roasted Lemon Salmon
About this recipe:
We'll let you in on a tip--there's an easy and foolproof way to prepare moist and flavorful salmon every time.
Ingredients
2 salmon fillets, center cut, 4-5 oz. each (wild, sockeye salmon is great)
Kosterina extra virgin olive oil
1 small lemon, cut in thin slices
fresh thyme
sea salt
Directions
Preheat the oven to 250° F. Once it reaches the temperature, place a small pan with water on the lower self (this will create a moist environment while roasting).
Brush the salmon with olive oil on both sides, season generously with sea salt and place skin side-down in the small pan, or an oven-proof skillet. Tuck some lemon slices and a few thyme sprigs under the salmon and place a few thyme sprigs on top too.
Roast for about 15-20 minutes, or until the fish begins to flake easily. (The time depends on the thickness of the fillet, so check early.) An instant-read thermometer should read 120° F -125° F at this point.
Author notes
Sometimes when the fish is a bit overcooked, white protein (called albumin) can seep out of the salmon as it roasts. This is completely normal but if this bothers you, you can easily blot it off before your final drizzle of Kosterina extra virgin olive oil.
Shop Mediterranean Essentials