Mini Turkey Sausage, Zucchini & Cheese Frittatas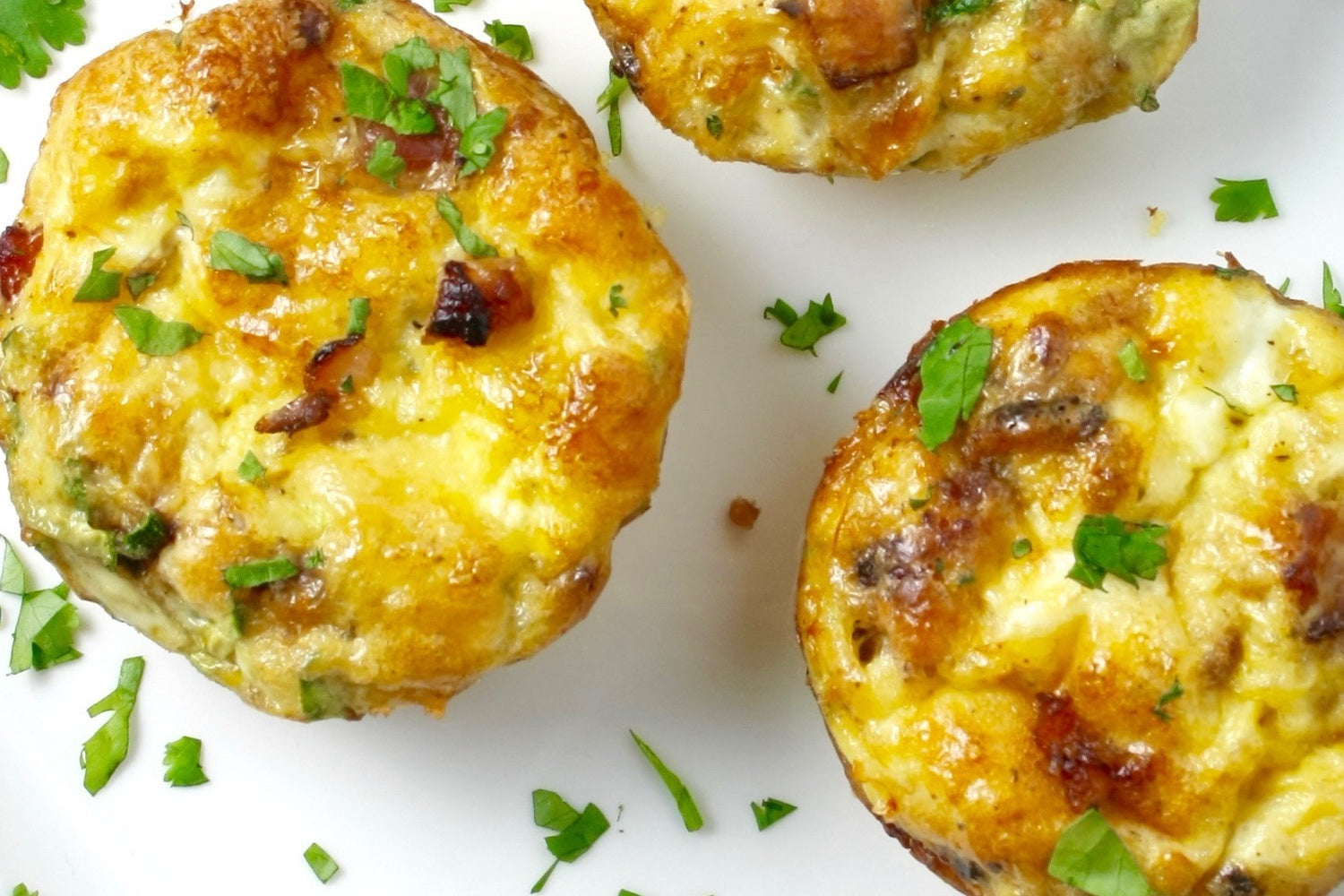 Mini Turkey Sausage, Zucchini & Cheese Frittatas



Prep Time




20 minutes




Cook Time




25 minutes
About this recipe:
These mini frittatas are perfect for any occasion: grab-and-go weekday breakfasts, a quick weekend snack, and even for a Sunday brunch spread.
Ingredients
Kosterina extra virgin olive oil for the muffin tin
2 oz. turkey sausage (about 1/3 cup)
1 TBSP. Kosterina extra virgin olive oil
4 lrg. organic eggs
5 TBSP. whole milk or half & half
¼ tsp. sea salt
¼ tsp. freshly ground black pepper
1 oz. Fontina cheese, grated (about 1/4 cup)
½ cup baby zucchini, grated (1 small)
2 TBSP. Parmesan cheese, freshly grated
1-2 TBSP. fresh chives, parsley or basil, minced, optional
Directions
Preheat the oven to 375° F.
Brush generously one muffin tin (with 6, regular-sized muffin cups) with Kosterina extra virgin olive oil and set aside. 
Crumble the turkey sausage and place in a small plate. Heat a small skillet over medium heat and then coat it with the Kosterina extra virgin olive oil.  Once the oil is heated, add the turkey sausage and cook, stirring frequently. Remove from heat and place on paper towels to drain. 
In the meanwhile, whisk the eggs, milk or cream, salt & pepper in a large measuring cup until well blended. (This will make the pouring easier.) In a second small bowl mix the cooked sausage, Fontina cheese and grated baby zucchini. 
Divide the sausage/cheese/zucchini mixture evenly among the 6 muffin cups. Next, pour the egg and milk mixture over the filling in each cup as evenly as possible. Sprinkle the top with the grated Parmesan cheese. 
Bake until the egg mixture puffs up and is set in the center, about 15 minutes or so. 
Set the muffin tin on a rack to cool for one or two minutes. Using a rubber spatula, loosen the frittate from the muffin cups and slide them onto a platter. Top with fresh herbs, if using, and serve immediately.
Author notes
Optional additions include sautéed onions and leeks, mushrooms and roasted peppers. You can substitute the turkey sausage with sliced turkey or prosciutto, or leave it out for a vegetarian version of this healthy breakfast dish. 
Shop Mediterranean Essentials