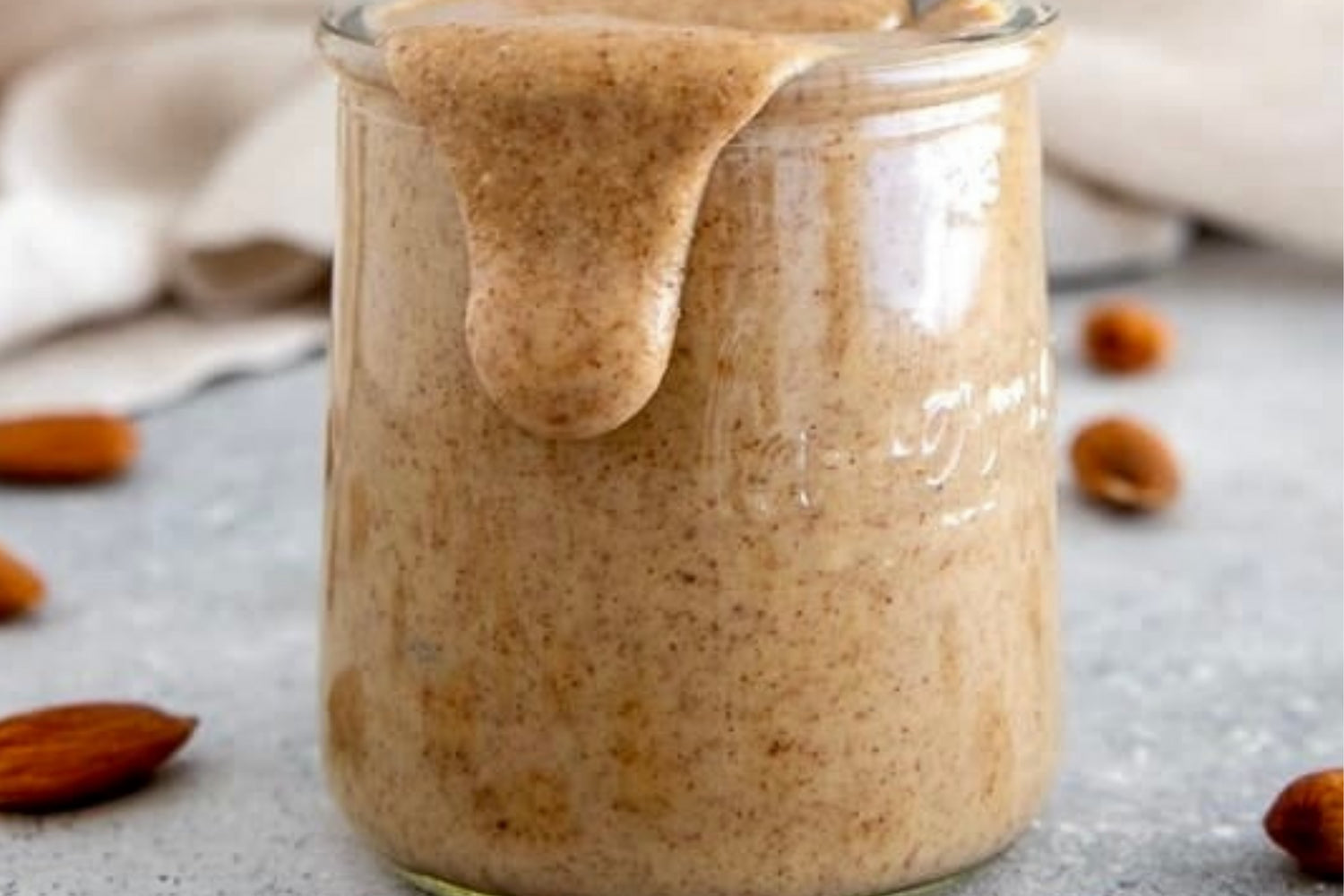 Homemade Almond Butter



Serves




Serves 14 (2 tablespoons per serving)
About this recipe:
Did you know nuts are one of the most nutrient-dense of all plant-based foods? ⁠Today we are sharing our homemade 2-step almond butter recipe - it's easy to make and tastes better than any grocery store product we've ever tried. ⁠And, in Ikaria, Greece, known as a "blue zone" (where you will find the greatest concentration of people living to 100), almonds are the most common nut enjoyed.⁠
Ingredients
16 ounces (3 cups) raw almonds or pre-roasted almonds⁠
¼ teaspoon salt (only if you're using raw almonds)⁠
1 tablespoon Kosterina Original Extra Virgin Olive Oil⁠
Optional: ¼ teaspoon ground cinnamon⁠
Optional: 2 tablespoons maple syrup or honey⁠
Directions
When roasting your almonds: Preheat the oven to 350°F and spread the almonds on a parchment-lined baking sheet. Bake them for 10 minutes, or until they smell rich and nutty. Remove the sheet from the oven, and allow the almonds to cool slightly.⁠⁠
Place all ingredients into a food processor or powerful blender. You will be processing/blending the almonds until they transform into smooth nut butter. This will take about 15 minutes total. Stop regularly to scrape down the sides of your food processor or blender and to give the motor a break.⁠
Enjoy!
Author notes
Image by @notenoughcinnamon
Shop Mediterranean Essentials