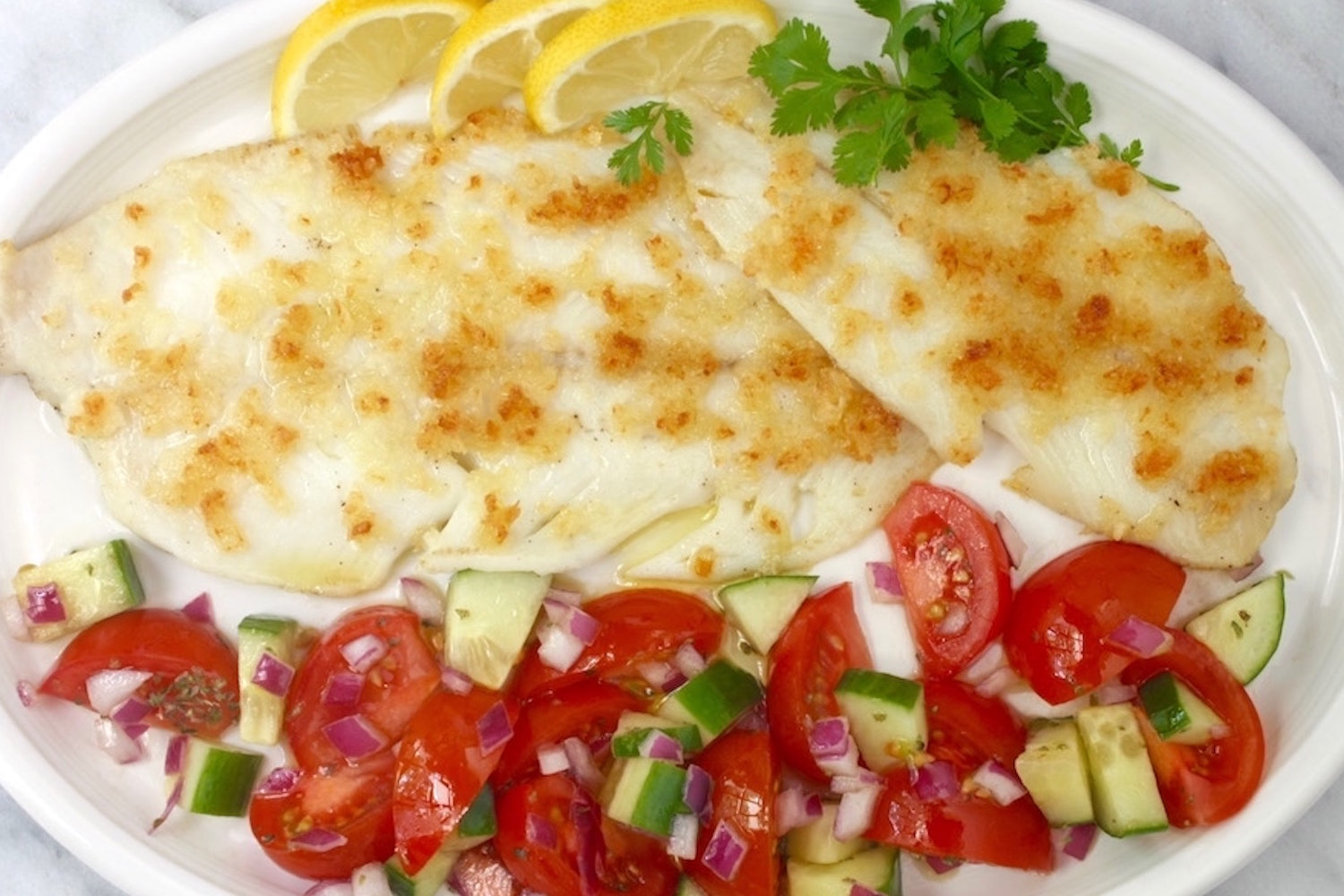 Baked Dover Sole
About this recipe:
Did you ever think that cooking fish would be simple? Us either, until our chef, Marilena, came up with this 5 ingredient recipe. Filling, healthy and easy! 
Ingredients
2 Dover Sole fillets or Flounder fillets (about 1 lb. total)
sea salt & freshly ground pepper
5 TBSP. freshly grated Parmesan cheese
4 TBSP. Panko bread crumbs
2 TBSP. Kosterina extra virgin olive oil
2 TBSP. butter, melted
Directions
Preheat the oven to 425°F. 
Place fish fillets in a medium-size baking dish, lined with aluminum foil or parchment paper. Season the fish fillets well with salt and pepper. Let the fish sit for 5 minutes.
In a separate bowl, mix the Parmesan cheese with the breadcrumbs, the olive oil and the melted butter.  Sprinkle the mixture evenly over the fish fillets. 
Bake for 15 minutes, or until the fish is cooked through and the topping is golden brown. Let stand for a few minutes before serving. A simple tomato and cucumber salad makes the perfect accompaniment to this dish.
Shop Mediterranean Essentials