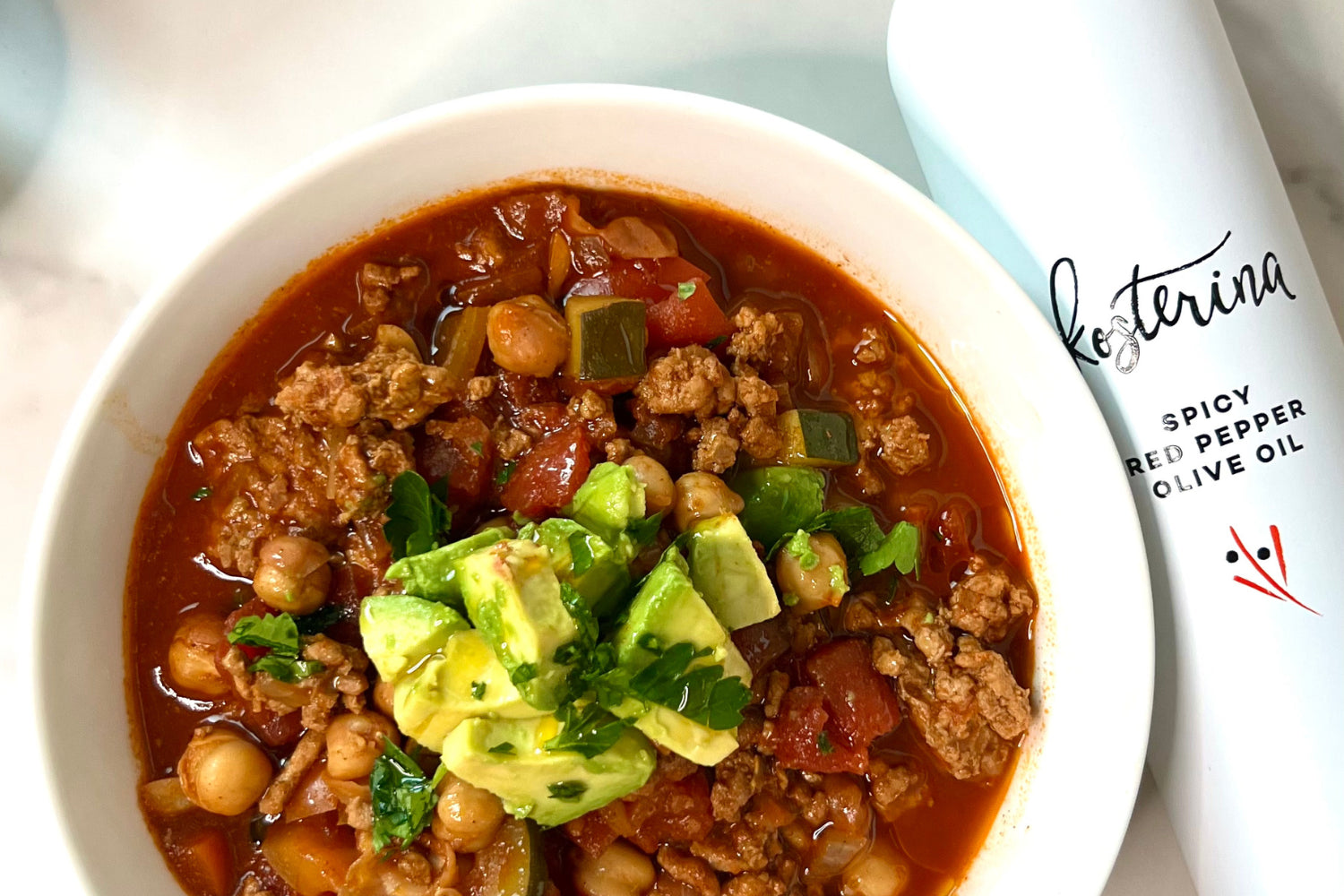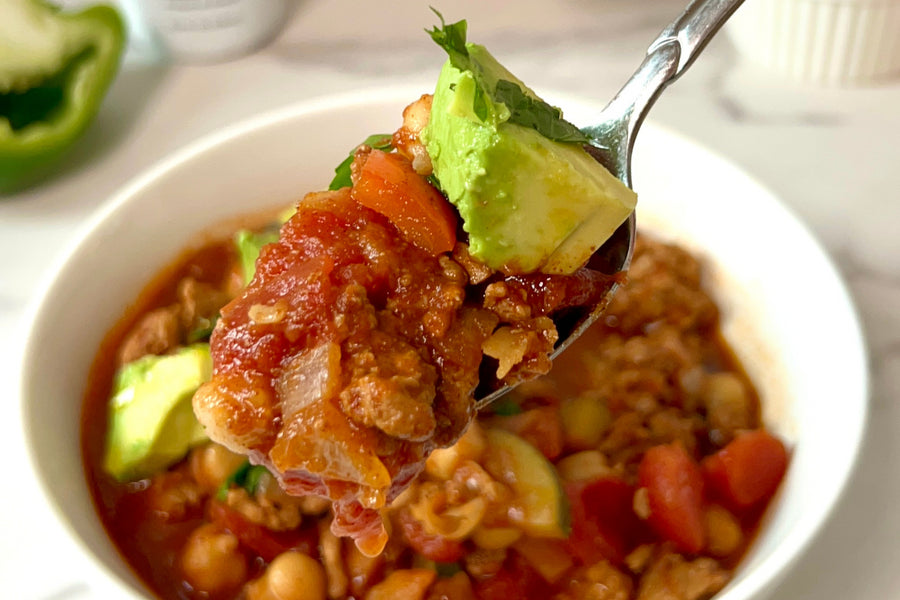 Spicy Turkey Chili



Serves




3-4




Prep Time




10 minutes




Cook Time




25 minutes
About this recipe:
Stay warm & healthy with this hearty turkey chili. Packed with nutritious ingredients and a subtle kick from our Kosterina Red Pepper Olive Oil. This recipe will not only warm you up, but it will make your house smell beautifully for hours!
Ingredients
1 lb. Ground Turkey

2 Tbsp Kosterina Spicy EVOO

2 Garlic Cloves, minced

1/2 Onion, diced

1/2 Red Bell Pepper, diced

1/2 Green Bell Pepper, diced

1/2 Zucchini, diced (about 1/2 cup)

1 can (15 ounces) Tomato Sauce + 1/2 can of Water

1 can (15 ounces) Petite Diced Tomatoes

1 can (15 ounces) Chickpeas, rinsed and drained

2 Tbsp. Chili Powder

1 Tbsp. Cumin

Salt and pepper, to taste - Avocado & Cilantro optional for topping
Directions
In a large pot, drizzle 1 Tbsp Kosterina Spicy EVOO. Add in Onions, Garlic, Peppers, and Zucchini. Season with Salt and Pepper. Add in Ground Turkey after Vegetables have cooked for 2-3 minutes.

Once Turkey has cooked (no longer pink) add in Chickpeas, Diced Tomatoes, Tomato Sauce, 1/2 Can of Water, and Seasonings. Add additional Salt & Pepper to taste.

Bring to a boil and then reduce to a simmer for 15 minutes.

Once Chili is done, scoop into a bowl and drizzle with Kosterina Spicy EVOO. Additional topping options: Avocado, Cheese, Greek Yogurt, and Cilantro.
Shop Mediterranean Essentials