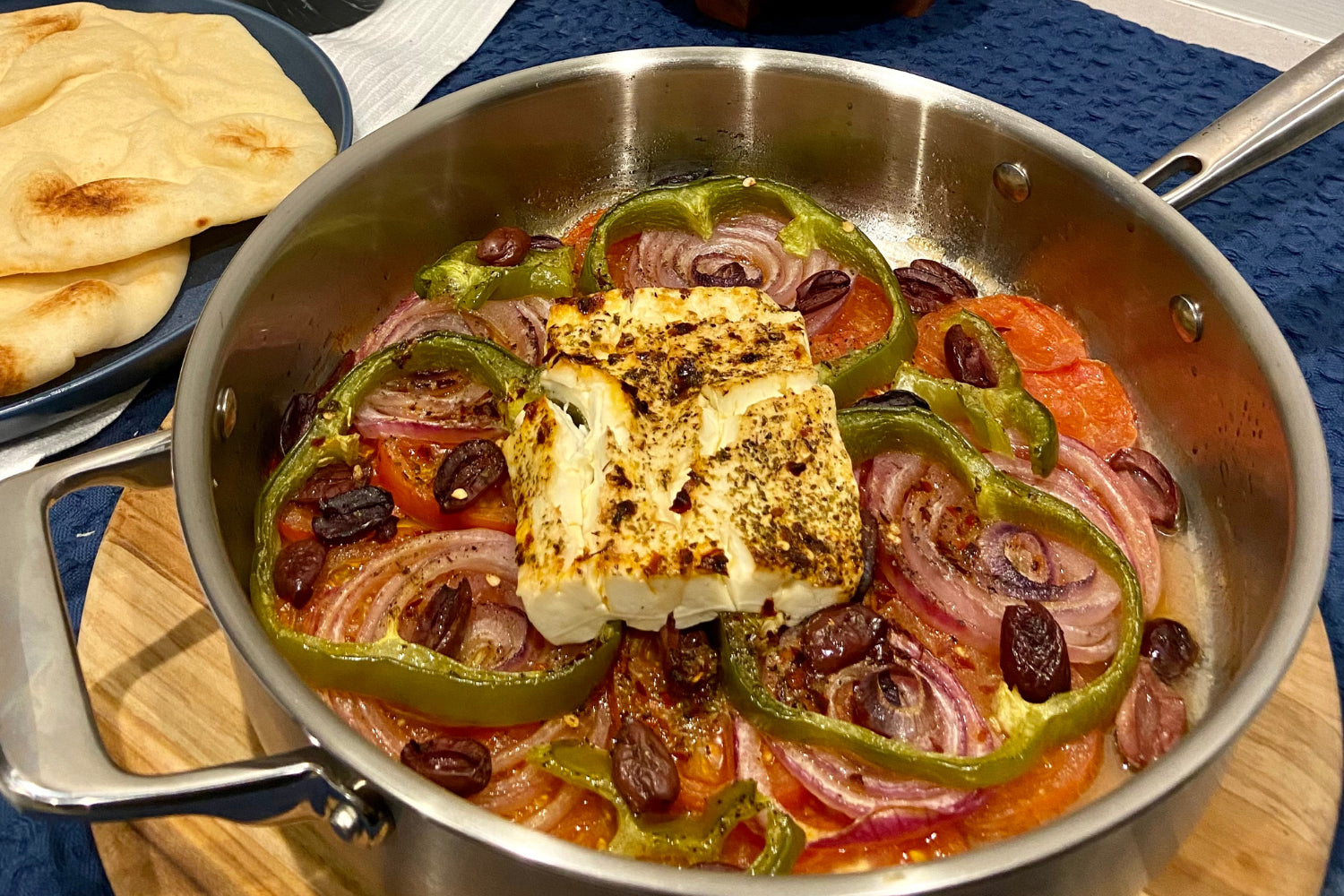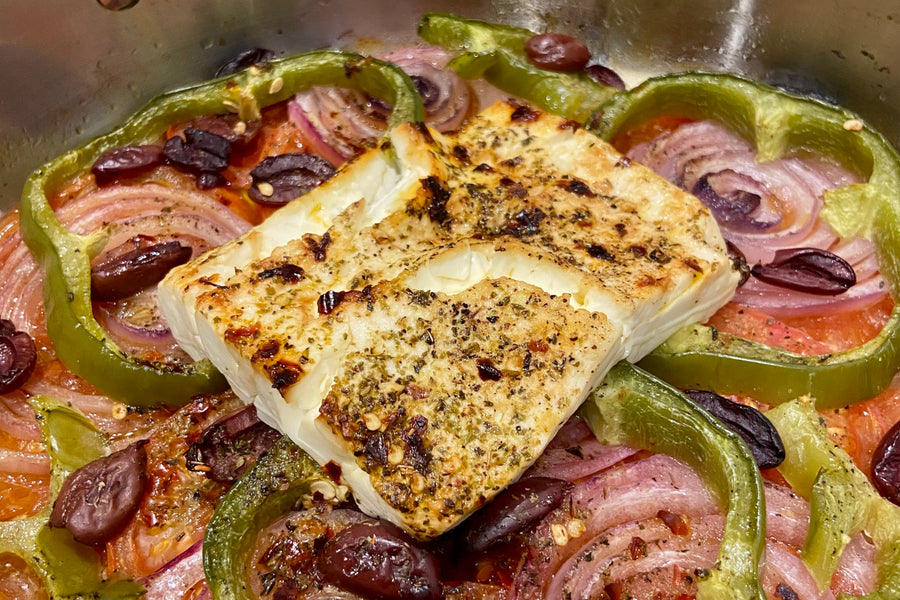 Spicy Baked Feta



Serves




2-4




Prep Time




15 minutes




Cook Time




30 minutes
Ingredients
250 g feta cheese

2-3 tomato (depending on size)

1 red onion

1 Italian or bell green pepper

A handful Kalamata black olives

2 teaspoon dried oregano

1 teaspoon chilli flakes

Black pepper

Flaky salt

Kosterina Spicy Red Pepper Extra Virgin Olive Oil
Directions
Preheat the oven to 430 degrees

Slice the tomatoes, green pepper and red onion and place on the bottom of an oven-safe dish

Place the feta block on top of the veggies and add on the top of the feta the oregano, chili flakes, black pepper, and drizzle the Spicy Red Pepper Olive Oil.

Cover with an oven-safe lid and back for 10 minutes at 430F. Take the lid off the dish to uncover the feta cheese, and cook for further 15 minutes.

Serve with naan bread (or bread of your choice) and enjoy!
Shop Mediterranean Essentials