Roasted Rainbow Carrots with Orange Vinagrette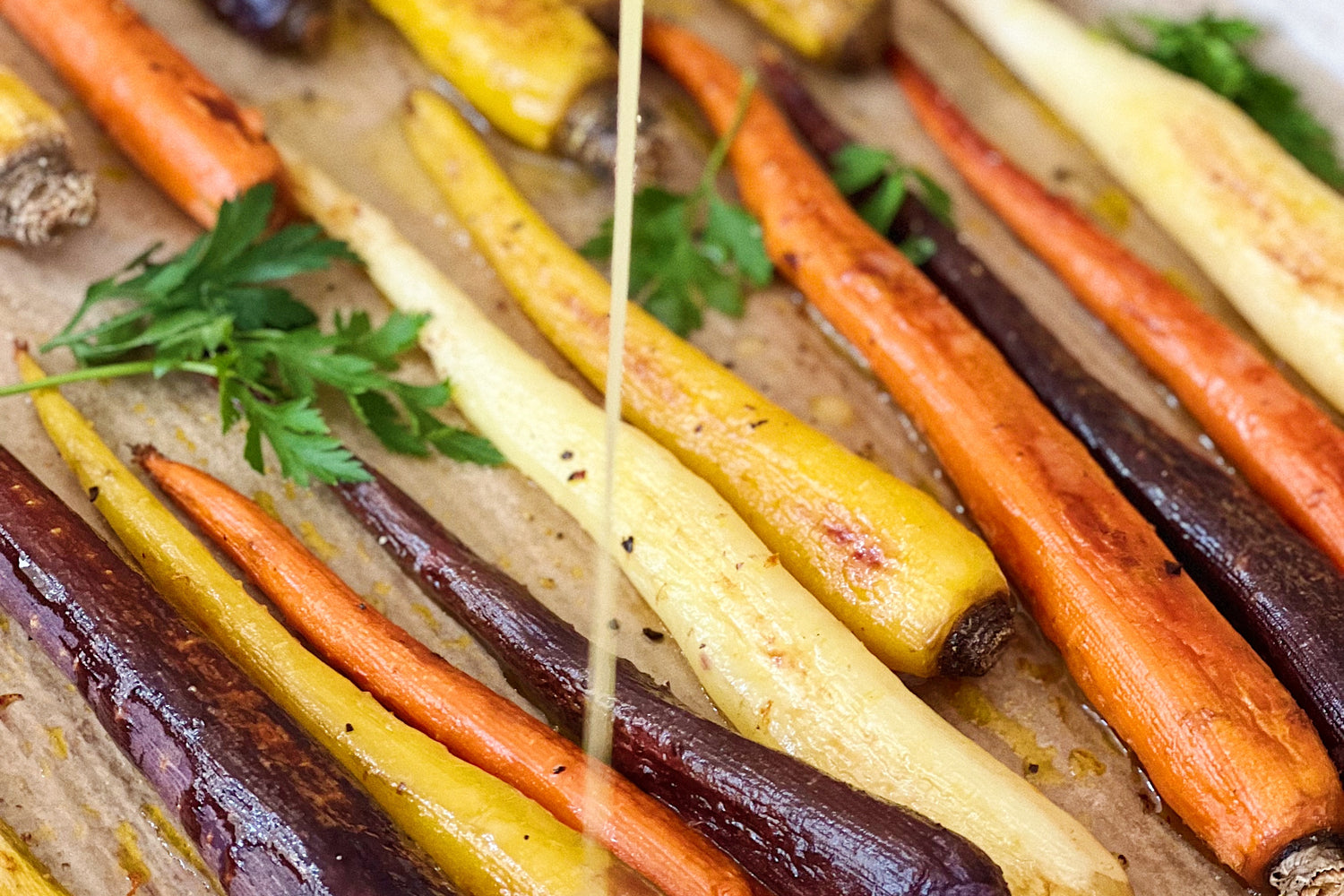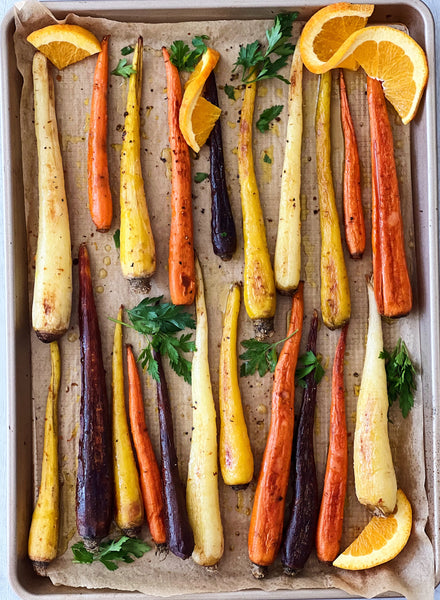 Roasted Rainbow Carrots with Orange Vinagrette
About this recipe:
A bright, versatile side dish that goes so well served next to any simple protein.
Ingredients
1 lb. rainbow carrots, trimmed, peeled or scrubbed
2 TBSP. Kosterina extra-virgin olive oil 
1 tsp. (packed) finely grated orange peel
fine sea salt
freshly ground pepper
orange wedges to garnish
fresh parsley to garnish (optional)
For the Vinaigrette:
4 TBSP. Kosterina extra virgin olive oil
1 TBSP. good quality sherry vinegar
1 TBSP. orange juice
1 TBSP. shallot, minced
½ tsp. honey
salt 
freshly ground pepper
Directions
Preheat oven to 375°F. Cut the carrots in half and arrange them in single layer on rimmed baking sheet. Add 2 tablespoons Kosterina olive oil and orange peel; sprinkle with salt and pepper and toss. 
Roast until tender, about 30 minutes.
Transfer carrots and any juices to platter. Drizzle with some of the orange vinaigrette while they are still warm and serve.
For the Vinaigrette:
To make the vinaigrette, combine all ingredients in a mason jar and shake well.
Shop Mediterranean Essentials