Kosterina's Watermelon, Feta & Mint Salad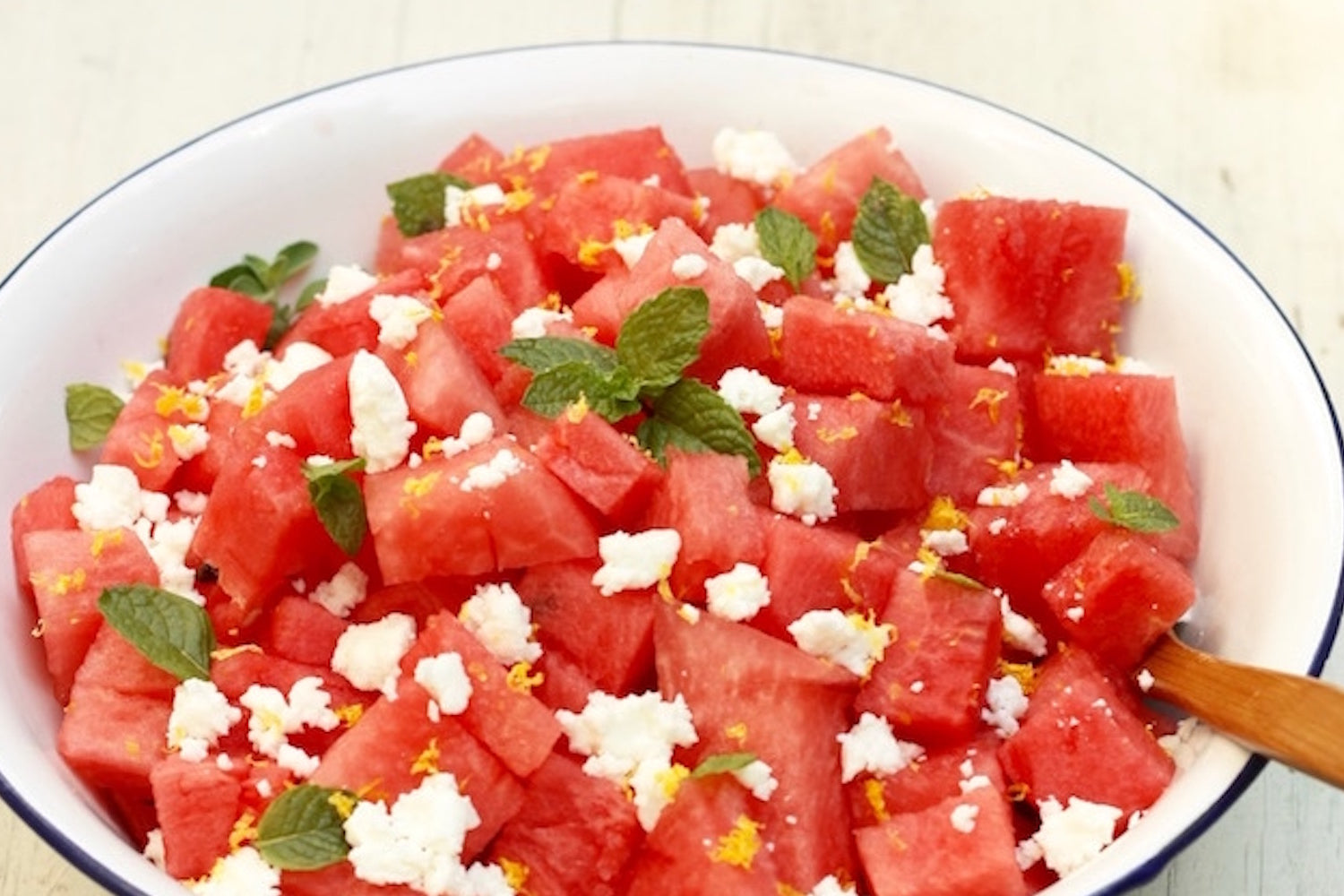 Kosterina's Watermelon, Feta & Mint Salad
About this recipe:
This salad is one of our favorites in the Kosterina Kitchen. It's easy to assemble, and it's always a crowd pleaser. The combination of sweet and salty elements are extra refreshing - especially on a summer afternoon. 
Ingredients
1 small seedless watermelon
1 TBSP. lemon juice
3 TBSP. Kosterina extra virgin olive oil
3-4 TBSP. fresh mint leaves, chopped
4 oz. Greek Feta cheese, crumbled
sea salt & freshly ground pepper
1 TBSP. lemon zest
1 TBSP. Kosterina extra virgin olive oil
Directions
Remove the rind and cut it into 1" chunks. You should have about 2 lbs. of watermelon chunks. Place the chunks in a large bowl.
Add the lemon juice, olive oil, mint and gently toss to coat evenly. Season lightly and salt and pepper and toss again.
Transfer the watermelon salad to a wide, shallow platter. Crumble the Feta cheese on top and sprinkle with the lemon zest.
Drizzle with some more olive oil and serve immediately.
Shop Mediterranean Essentials