Heavenly Avocado Deviled Eggs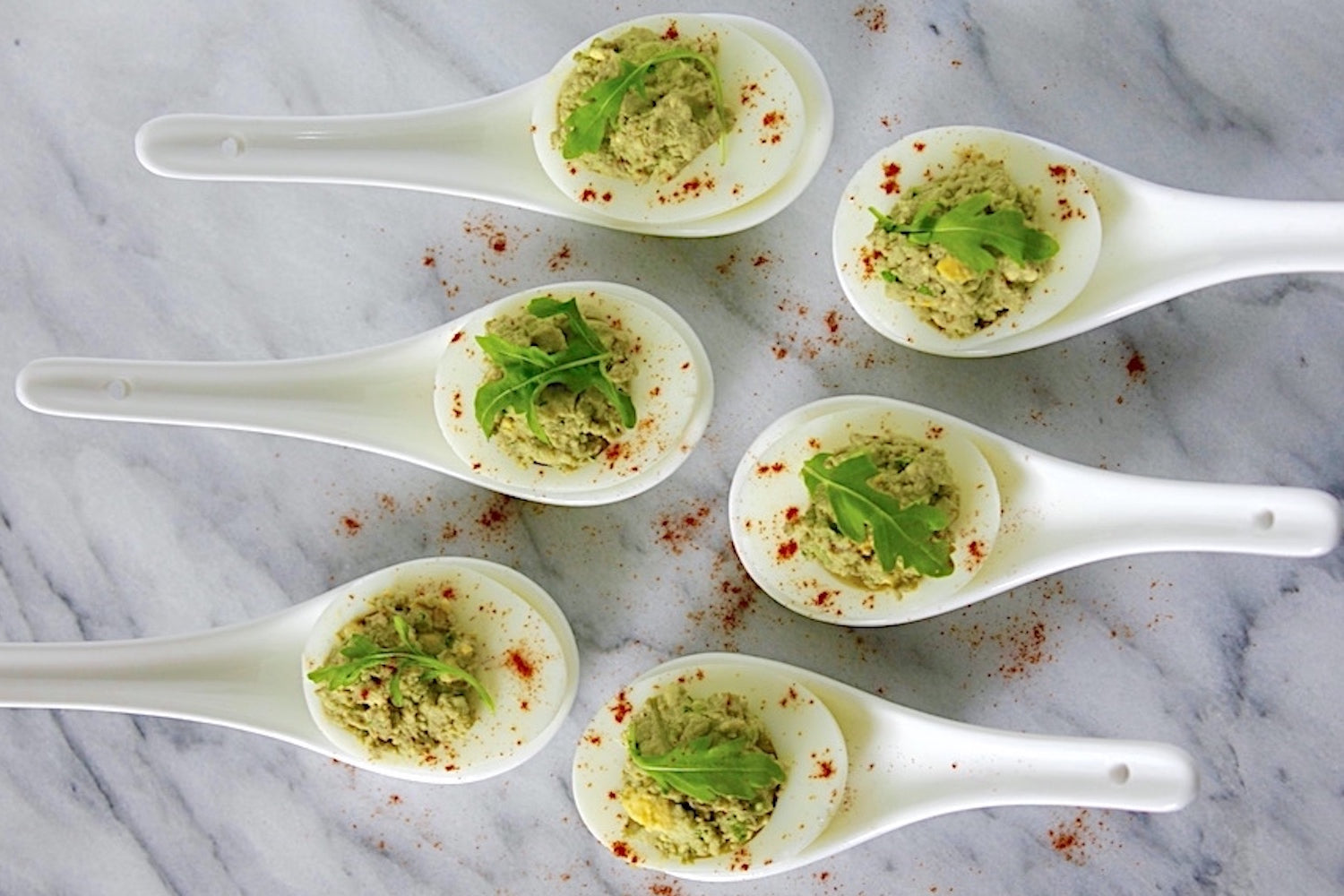 Heavenly Avocado Deviled Eggs
About this recipe:
We won't hide it: avocados are one of our favorite fats (besides EVOO, of course!). This dish is filled with healthy fats - and could serve the entire family...or maybe just yourself (we won't tell!). 
Ingredients
6 large, organic eggs, at room temperature
1 medium avocado, halved and peeled
1 TBSP. fresh lemon juice
1 tsp. lemon zest (optional)
½ tsp. yellow mustard
sea salt & freshly ground pepper
2 TBSP. fresh cilantro or parsley leaves, minced
paprika for sprinkling
Directions
Place the eggs in a medium saucepan and cover with cold water. Cover the pot and bring to a boil. Turn off the heat and set aside for 7-8 minutes. Drain and place the eggs in an ice bath for 3 minutes. (This trick will make peeling easier.) 
Peel the eggs, cut them in half lengthwise, and remove the yolks. 
Place the yolks in a bowl and mash them with the fork. Add the avocado and the lemon juice and mash them as well. Stir in the rest of the ingredients and mix until well combined. Taste and adjust the seasoning.
Spoon the mixture into the egg halves. Sprinkle with some paprika and serve. 
Shop Mediterranean Essentials