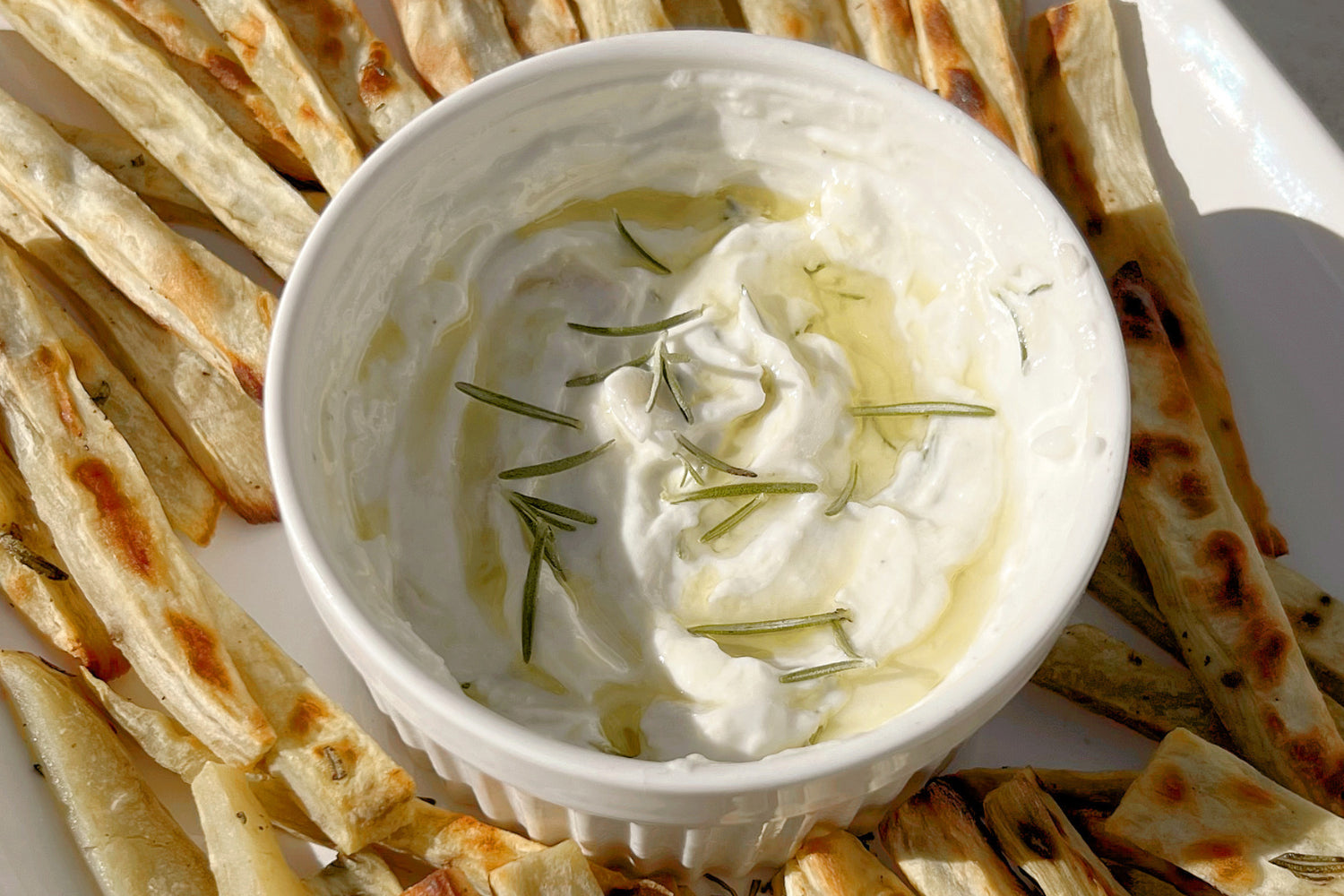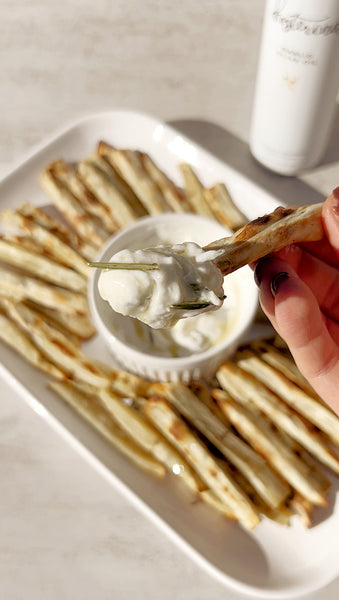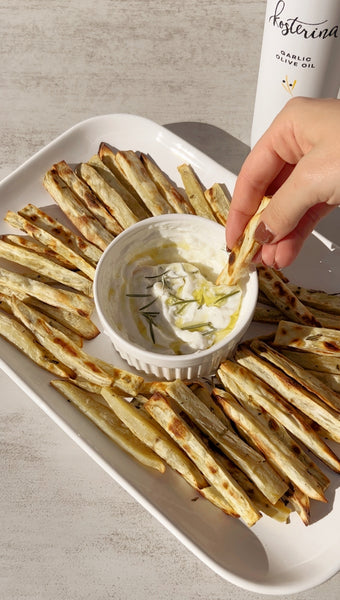 Healthy Fries



Serves




4




Prep Time




10




Cook Time




30
About this recipe:
Fries, but make it healthy. Learning how to make healthy fries for the kids and family is a life skill you'll be happy to have in your arsenal. These are so delicious and pack a punch of garlicy goodness with each bite.
Ingredients
For the Fries:
2-3 (2 large or 3 small) sweet potatoes or regular potatoes

3 Tablespoons Kosterina Everyday EVOO
2-3 sprigs of fresh rosemary
Salt & pepper to taste
For the Garlic Yogurt Dip:
1-2 Tablespoons Kosterina Garlic EVOO
1 head of garlic
½ cup of Greek yogurt
½ a lemon
1 tsp salt
Pepper to taste
Rosemary for garnish
Directions
For the Fries:
Peel & Cut potatoes into fries, try to keep fries as equal in size as possible.

Soak fries in cold water for 10-15 mins to take out starch. Drain water.

Drizzle Kosterina Everyday EVOO to potatoes.

Remove from stem & chop rosemary.

Add Salt & Pepper to Taste

Bake at 375 degrees for 30 mins, flipping halfway
For the Garlic Yogurt Dip:
Cut 1 head of garlic in half, place bottom half on tin foil

Drizzle Kosterina Garlic EVOO on garlic and completely wrap in tin foil.

Roast head of garlic in the oven at 400 degrees for 30 mins.

Once done, let cool and then squeeze garlic cloves out of shell and into a bowl.

In the same bowl, add Greek Yogurt, lemon, salt, Pepper to taste.

Mix together and top with rosemary & Kosterina Garlic EVOO.
Shop Mediterranean Essentials