Feta Cheese Omelette with Spinach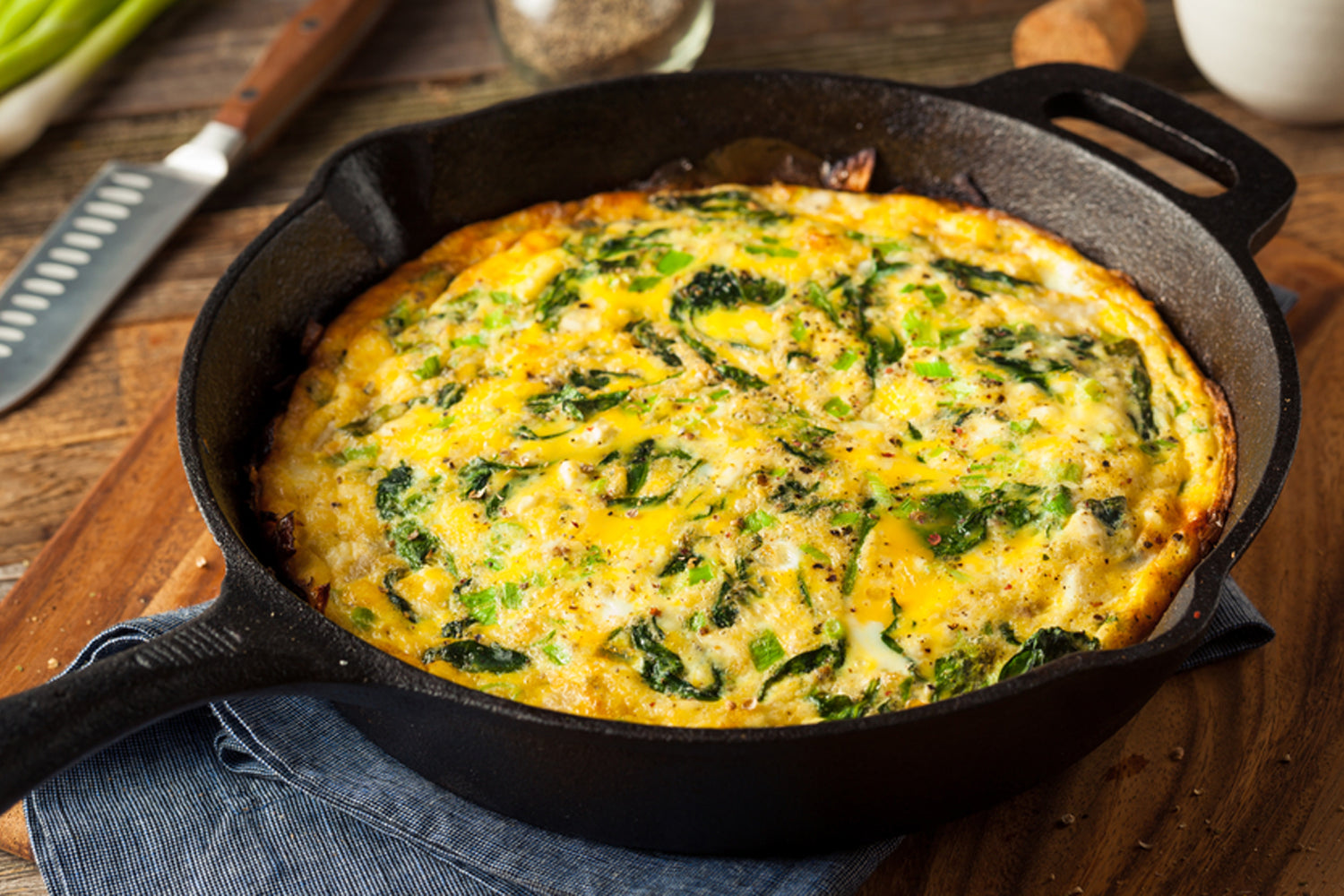 Feta Cheese Omelette with Spinach
About this recipe:
This simple omelet has the perfect Mediterranean twist by adding spinach, feta, and oregano. Note that it can be made with eggs or egg whites, depending on your preferences. 
Ingredients
4 large eggs (or 8 egg whites)
2 large handfuls of spinach
1-2 tablespoons Kosterina EVOO
2 ounces of feta cheese, crumbled
1/2 teaspoon oregano
Salt and pepper to taste
Directions
In a small to medium mixing bowl, whisk together the eggs, spinach, feta, oregano, salt and pepper.
In a medium frying pan, heat the Kosterina EVOO over medium heat.  Pour egg mixture in pan and let sit for a minute or two—until you can see the edges of the mixture become thicker.
Then, turn half of the mixture over on the other half, creating the omelet shape.  Cook for an additional 15-30 seconds and flip over (you can do this with a flat spatula—no need to try to impress the person eating with you by flipping it in the air!) to other side and repeat. 
Before removing from heat, make sure most of the egg mixture is cooked.  The eggs will continue to cook once removed, so there can certainly be some runny areas.  Sprinkle with desired amounts of salt and pepper and serve immediately!
Shop Mediterranean Essentials