Side Dish
Fall Pasta Salad
By Jenna Piemonte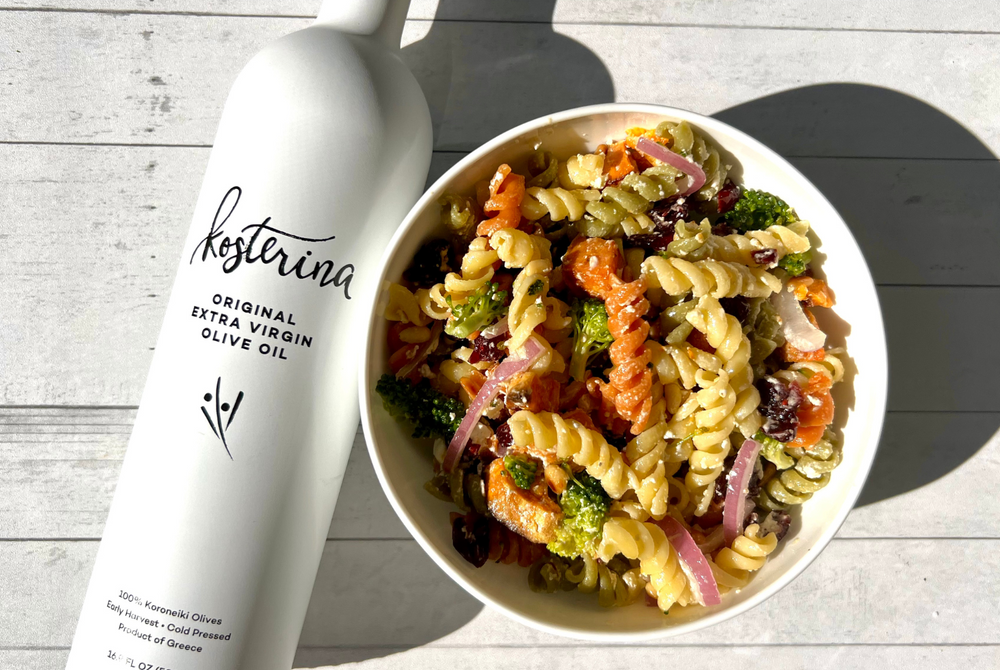 Instructions
1

Peel and cut Sweet Potatoes into ½ inch pieces. Drizzle with EVOO and sprinkle with salt and pepper. Bake at 400 degrees for 30 minutes until golden brown and soft. Let cool.

2

While Sweet Potatoes are baking, cook Pasta per package instructions. Strain and drizzle with EVOO to prevent sticking. Let cool. 

3

Toast Pine Nuts on medium heat for about 5 minutes, stirring often to prevent burning. 

4

Combine Pasta, Sweet Potatoes, Red Onion, Broccoli, Cranberries, Pine Nuts, and Goat Cheese. Set aside.

5

Mix the dressing. Combine Kosterina Original EVOO, Dijon Mustard, Garlic Powder, Honey, Salt, and Pepper. Drizzle Pasta Salad with dressing mixture and toss. Serve chilled.