Chocolate Covered Strawberries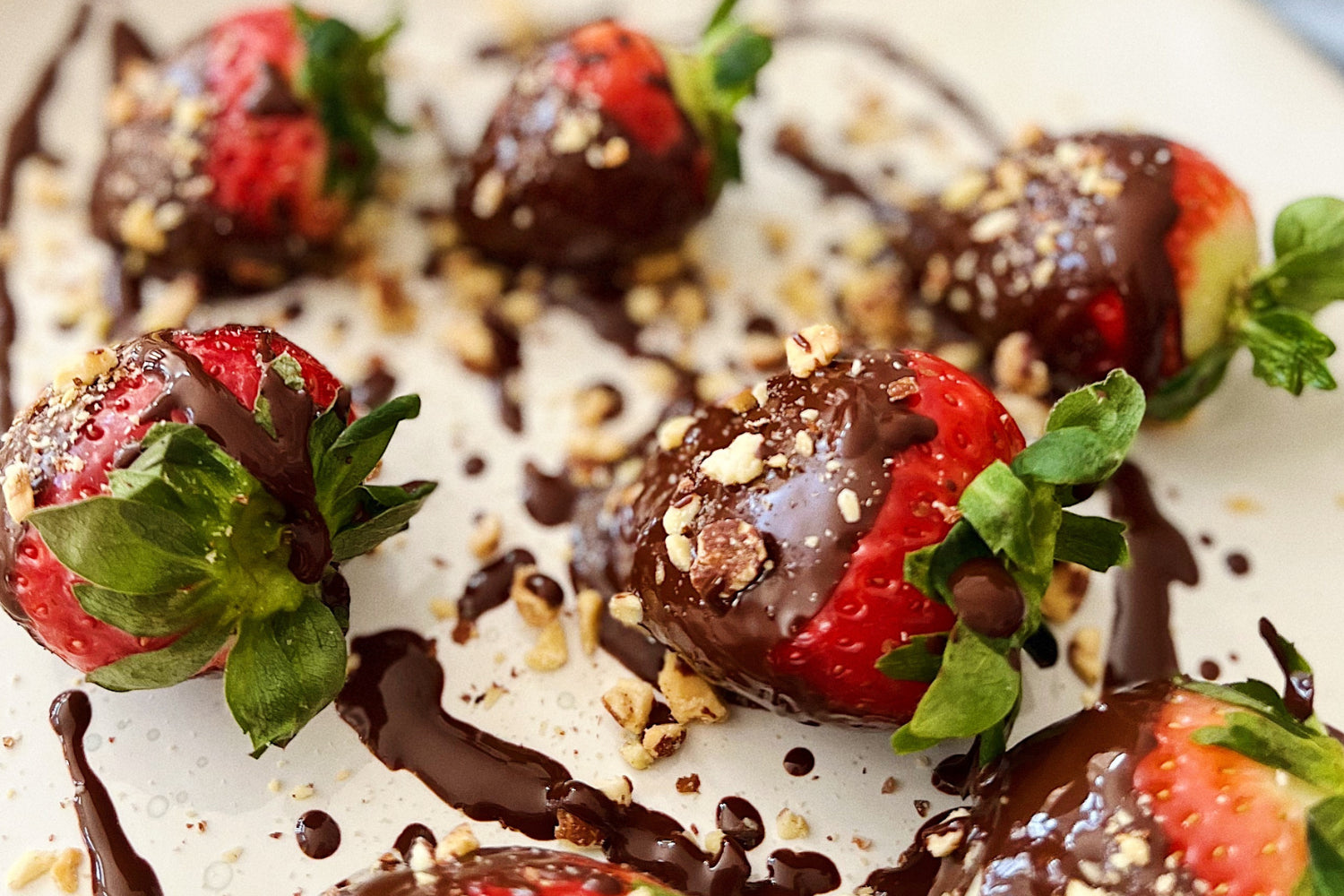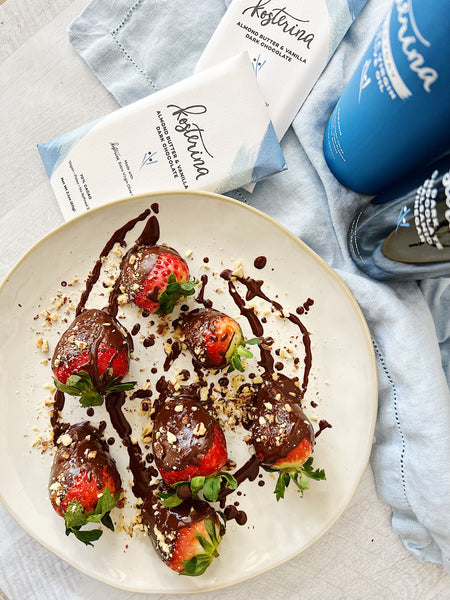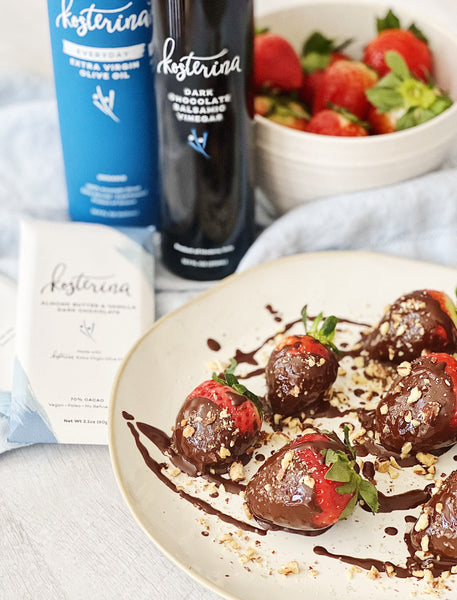 Chocolate Covered Strawberries
About this recipe:
Who doesn't love chocolate covered strawberries? Our Almond Butter Dark Chocolate adds a creamy thickness to the coating and our Olive Oil & Dark Chocolate enhance the sweetness of the ripe strawberries. Enjoy these on your own or make for a loved one!
Ingredients
1 pound of strawberries with stems (about 20)
1 Tablespoon Kosterina Everyday Extra Virgin Olive Oil
1 Bar of Kosterina Almond Butter & Vanilla Dark Chocolate
2 Teaspoons Kosterina Dark Chocolate Balsamic
Toppings of your choice (we love crushed almonds)
Directions
Wash and dry the strawberries.
Prepare a parchment lined baking tray to place the dipped strawberries on.
Melt 1 bar of Kosterina Almond Butter Dark Chocolate in a double boiler or in the microwave.
Add in the Kosterina Everyday Olive Oil and Dark Chocolate Balsamic into melted chocolate.
Dip the strawberries in melted chocolate.
Coat in desired toppings.
Lay the strawberries on prepared baking sheet and allow them to rest until the chocolate has set (usually around 15 minutes).
Drizzle with leftover chocolate.
Shop Mediterranean Essentials
Regular price
Sale price
$19.95
Unit price
per
Specifically crafted with cooks and bakers in mind.
Regular price
Sale price
$20.95
Unit price
per
Our most decadent balsamic vinegar is our version of classic chocolate syrup.
Regular price
Sale price
$29.95
Unit price
per
Our highest polyphenol EVOO straight from Southern Greece.