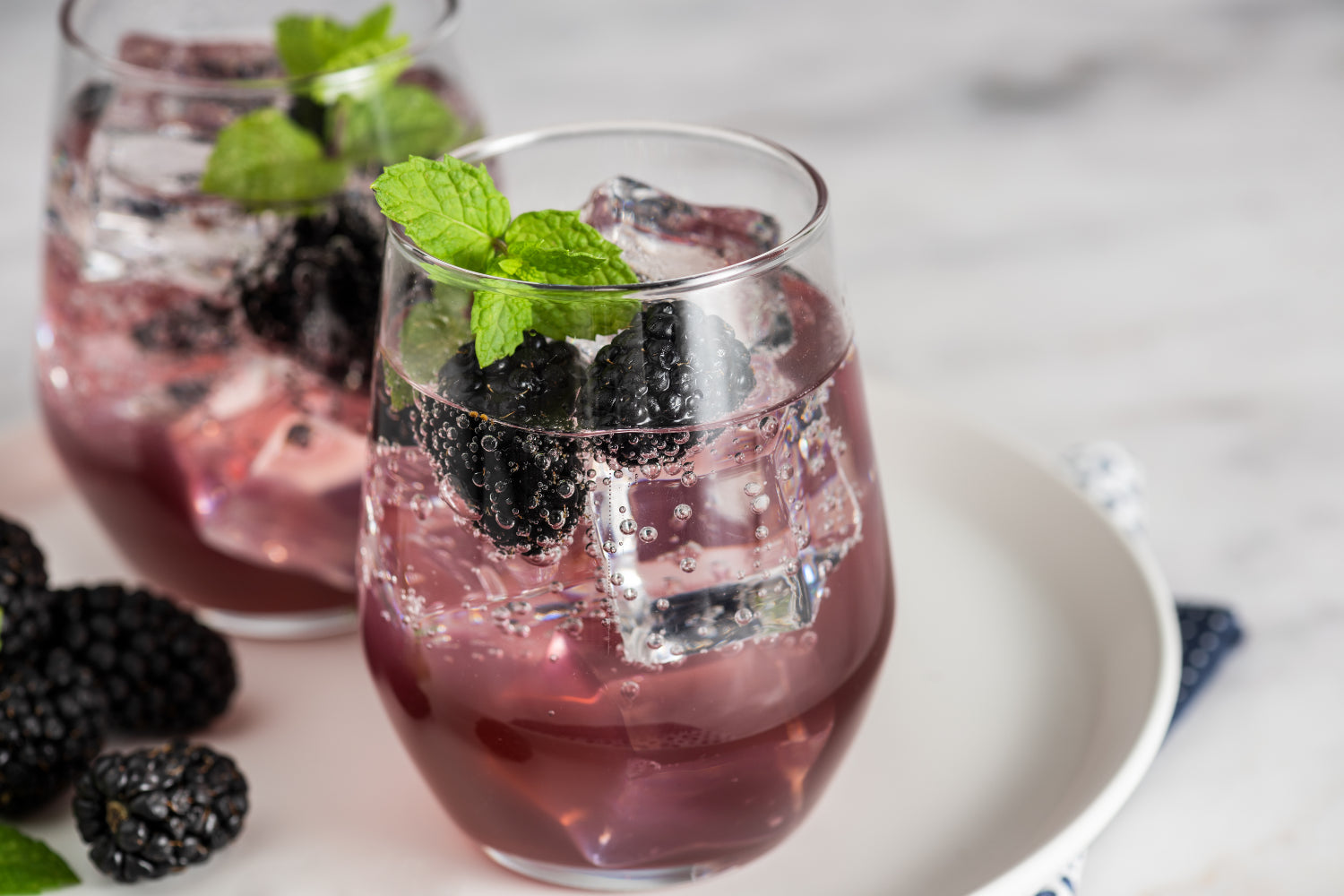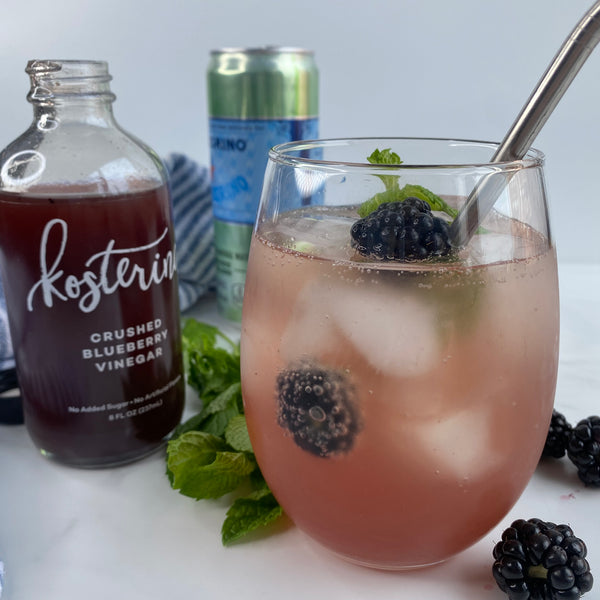 Blueberry Mint Mocktail
About this recipe:
A refreshing, bubbly and delicious beverage that anyone can enjoy. Made with our Blueberry Crushed Fruit Vinegar and the seltzer of your choice, its a must try summer drink that takes only a few minutes to make. Top with mint and blackberries for extra flavor and flare!
Ingredients
Ice
1 tablespoon Kosterina Crushed Blueberry Vinegar
6 Ounces Lime Flavored Sparkling Water
4-5 Blackberries
Mint for Garnish
Directions
Add ice to your cup
Pour in your seltzer
Add in the Kosterina Blueberry Crushed Fruit Vinegar
Add berries
Garnish with mint
Stir & Enjoy!
Shop Mediterranean Essentials