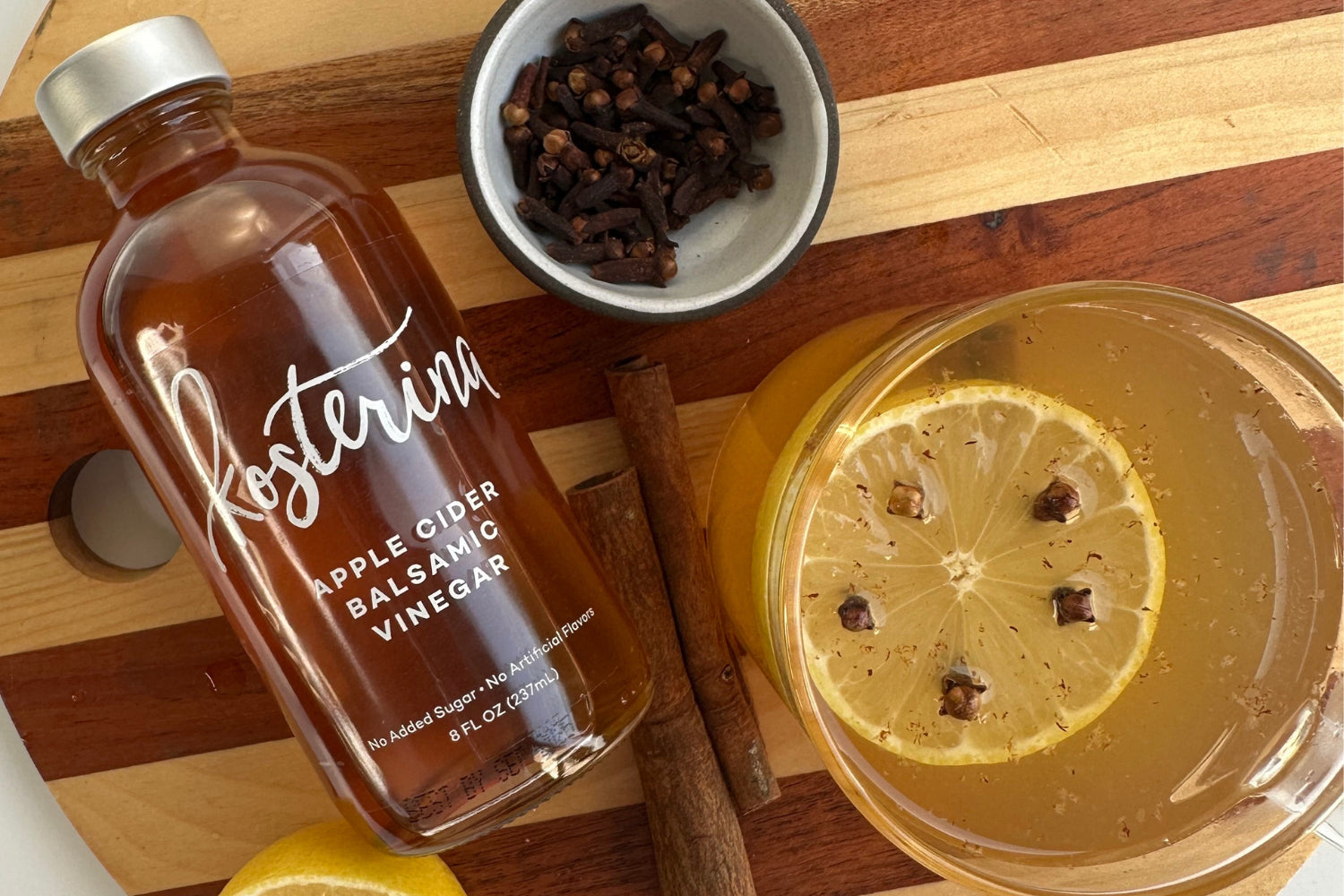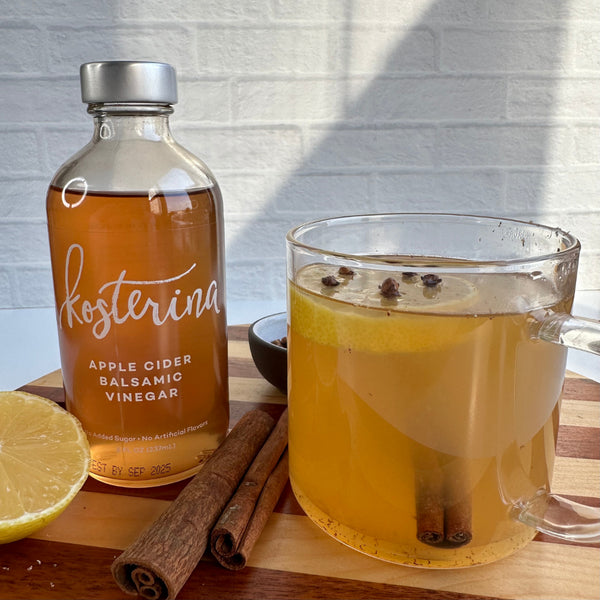 Apple Cider Hot Toddy
About this recipe:
Using the warmth of our Apple Cider Balsamic Vinegar, create our take on this classic drink. Great as a slow-sipper drink or a nightcap, this cocktail isn't overwhelming sweet like mulled wine or warm ciders...it's just right.
Ingredients
1 1/4 cups hot water

1 3/4 oz bourbon

1/2 oz fresh lemon juice

1 tbsp apple cider balsamic vinegar

1-2 tsp honey

Pinch of nutmeg, preferably grated fresh

Cinnamon stick

Lemon slice

5 whole cloves
Directions
Add water, bourbon, lemon juice, apple cider balsamic vinegar and honey to a cup and mix.

Use a microplane or fine grater grate a pinch of nutmeg into the drink then stir with a cinnamon stick.

Prick the lemon wheel with the cloves then add to the drink and enjoy!
Shop Mediterranean Essentials