BEST EVOO
"I recently tried the Kosterina original EVOO - this was the best EVOO I have ever tasted. I've used it plain over pasta and in salad dressings, and I love it!!!"
– CARA B.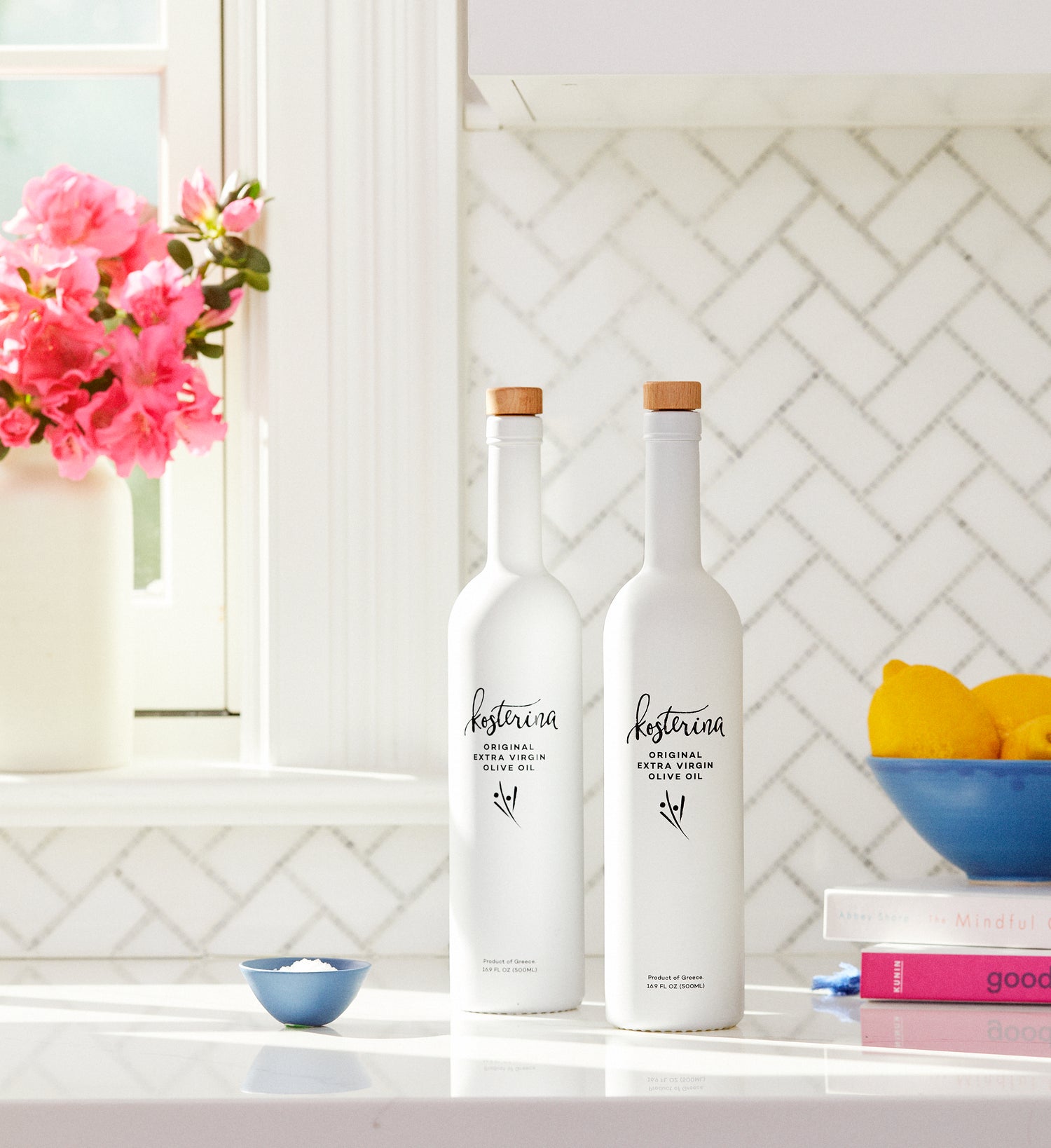 From our groves to your kitchen
Each bottle of Kosterina Original Olive Oil contains 12 pounds of early harvest, single-origin Koroneiki olives straight from the groves of southern Greece.
Our farmers use organic farming practices and harvest the olives when they are unripe. These olives yield a small amount of concentrated juice that's packed with bold flavors, otherwise lost as olives ripen.
The olives are cold-pressed the same day they're picked, meaning that fresh, grassy flavor is bottled up instantly. The result? The ultimate EVOO, bursting with maximum polyphenols and maximum flavor.
I Want to Pour This On My Entire Life
"Every crudite, antipasti, and charcuterie plate I've made in the last few weeks has been instantly elevated thanks to the Dark Chocolate Balsamic Vinegar. Cannot wait to repurchase!"
– BRIONNA J.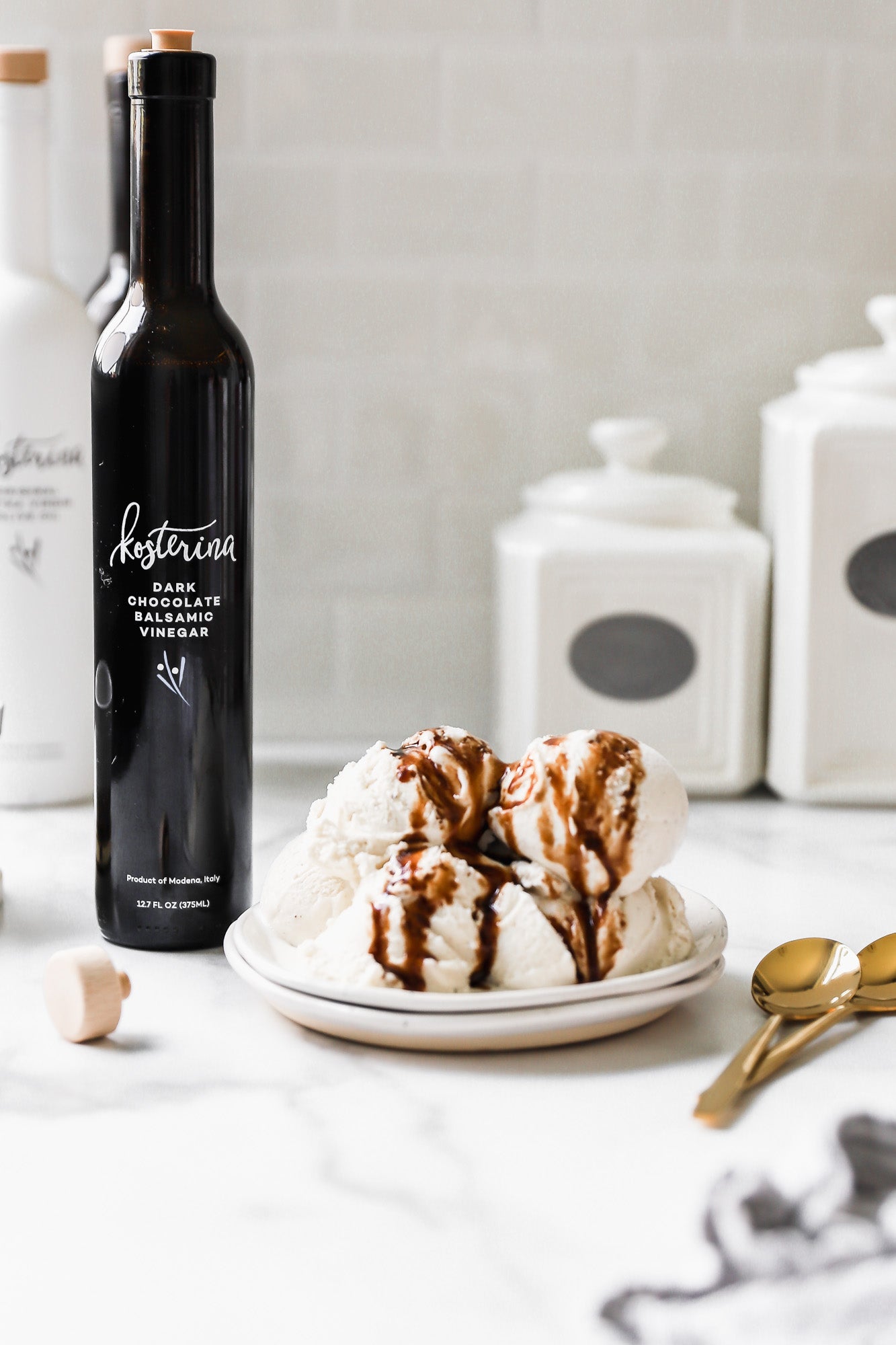 Chocolate syrup, reimagined.
Our Dark Chocolate Balsamic Vinegar gets a rich, velvety chocolate boost to its intense aromatic notes, dense texture and hint of acidity that brings out the flavor in any dish.
Made from Lambrusco and Trebbiano grapes of Modena, Italy, our Dark Chocolate Balsamic Vinegar matches the high-quality standards of our ultra-premium extra virgin olive oil. From the Mediterranean with love, we developed this Dark Chocolate Balsamic Vinegar as the perfect addition to any sweet treat.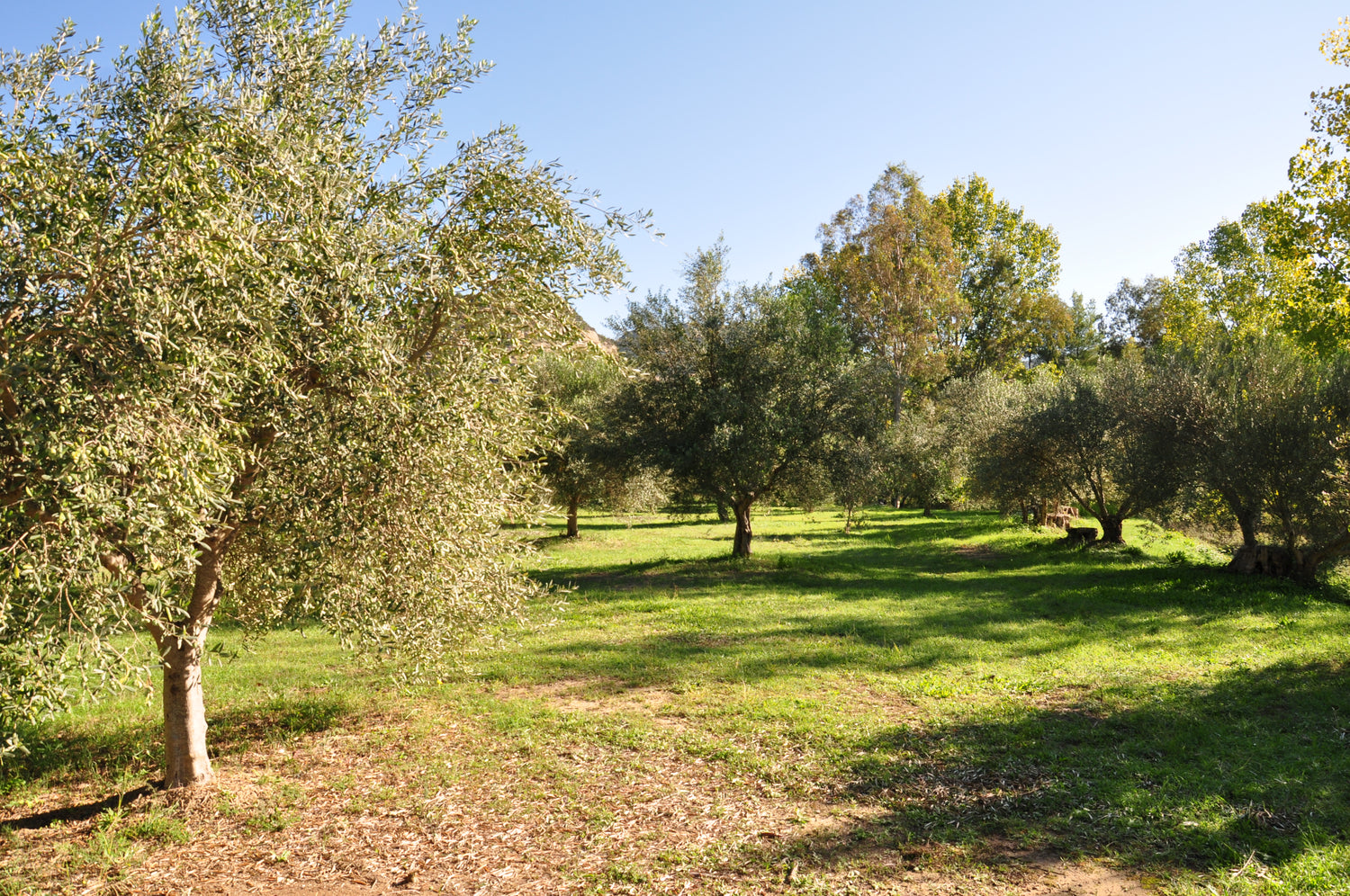 The origin of our oil
In Greece, extra virgin olive oil is the center of meal time, and meal time the center of family. Fresh, authentic antioxidant-rich Greek extra virgin olive oil has a grassy aroma and peppery finish. That's the olive oil our founder knew from visiting family in Koroni, a small fishing village in Greece. But back in the U.S., the oil was nothing like the antioxidant-packed EVOO proven to naturally reduce the risk of disease; it was flavorless at best and rancid at worst.
Taste is an indicator of quality, and too many Americans are not only missing out on irresistible EVOO flavor, but also the antioxidant superpowers derived from olives that are harvested early and cold-pressed. Eager to bring the golden, fresh olive oil back to the U.S., in 2016, Katerina and her husband Kostas began to source the luscious olive oil so ubiquitous in our ancestral homeland of Greece.
Discover Kosterina
Regular price

Sale price

$23.95

Unit price

per

Our highest polyphenol extra virgin olive oil, perfect for drizzling and dipping.

Regular price

Sale price

$20.95

Unit price

per

Our most decadent balsamic vinegar is our version of classic chocolate syrup.

Regular price

Sale price

$29.95

Unit price

per

Our highest polyphenol EVOO straight from Southern Greece.