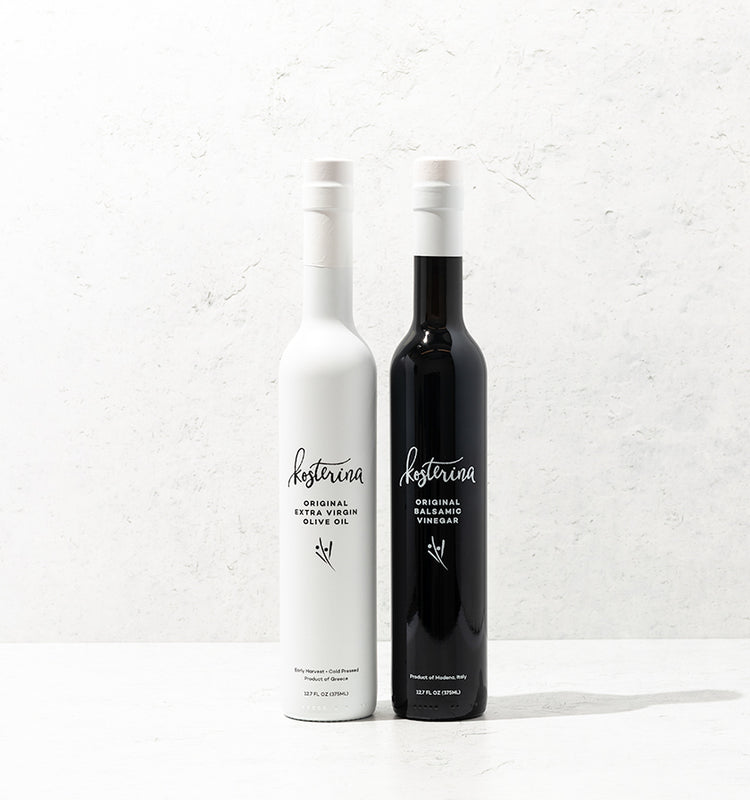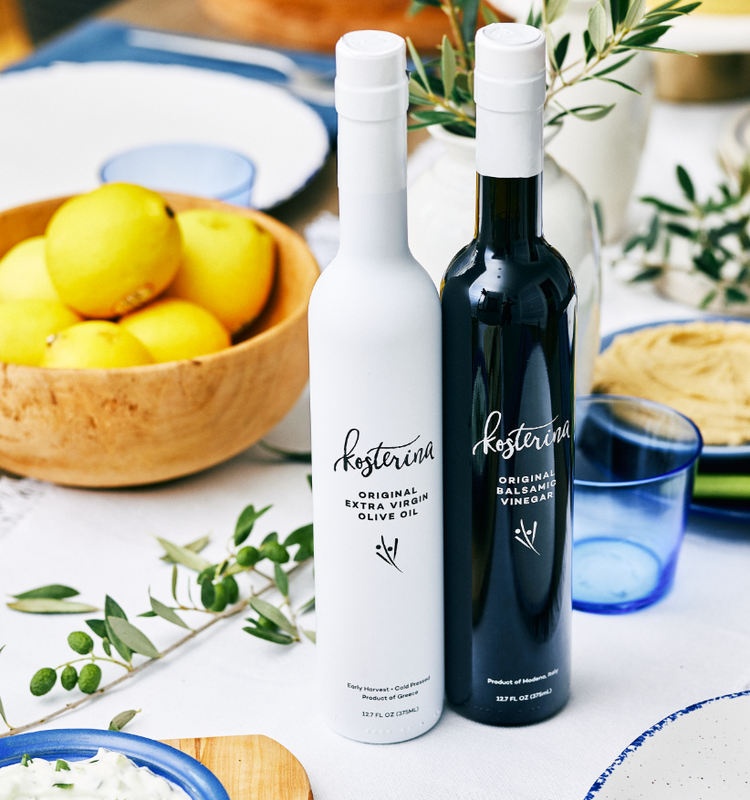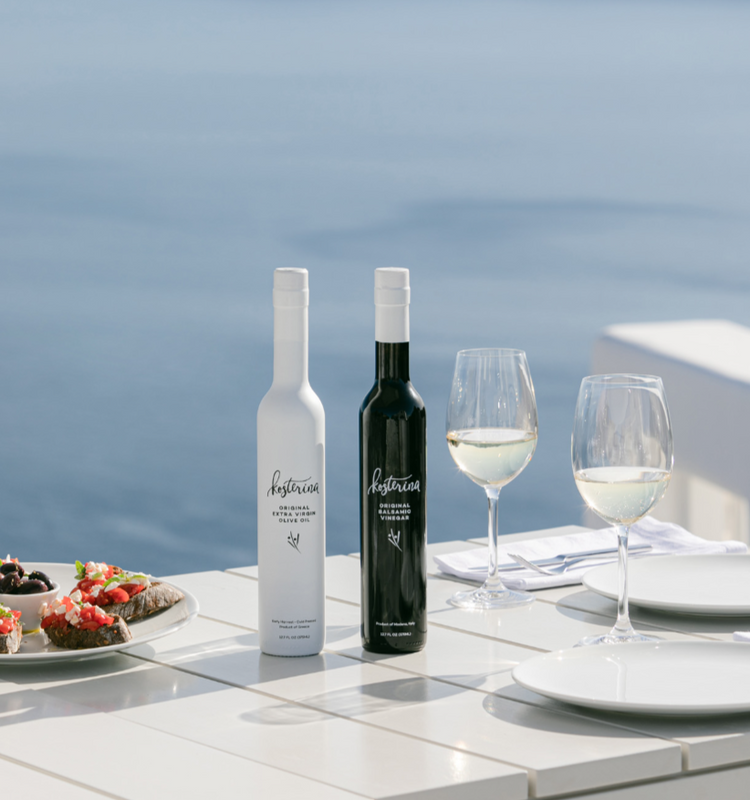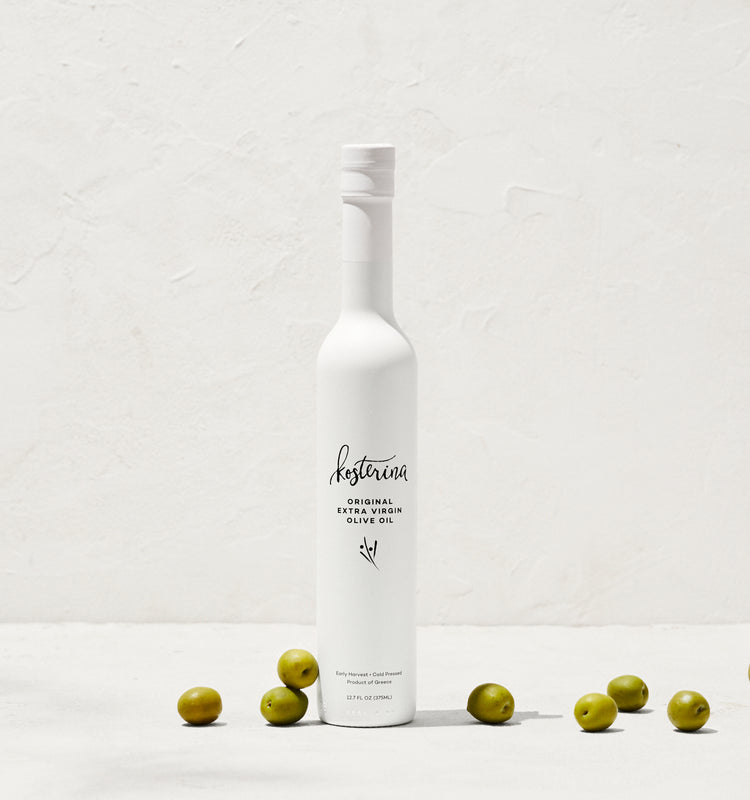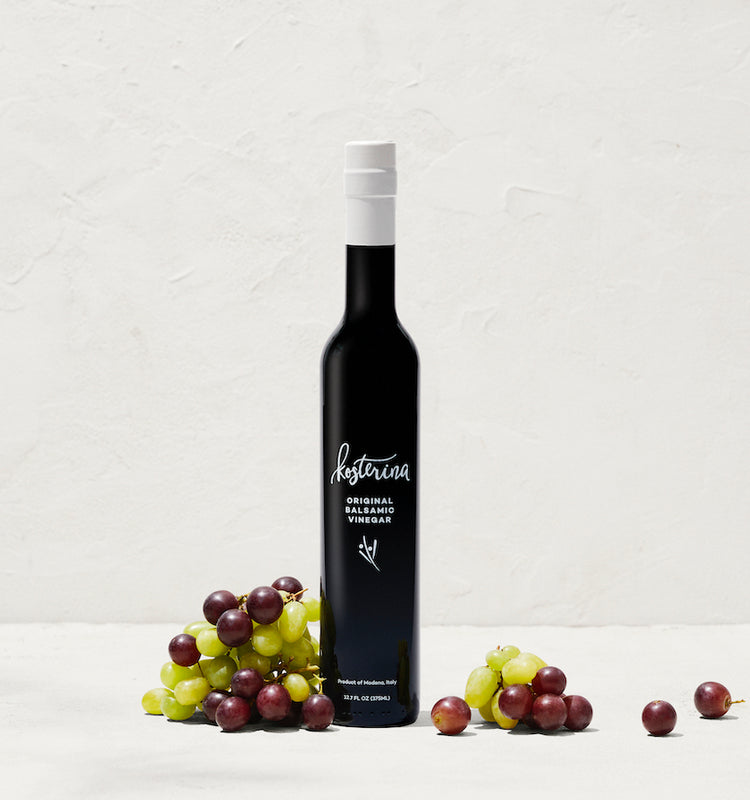 Original EVOO & Balsamic Vinegar Duo
Regular price
Sale price
$43.90
Unit price
per
A set of our originals for your table, covering all your drizzling and dressing needs.
What's inside
Details

Products of Greece & Modena, Italy. 2 bottles, 375ml each

Our Balsamic Vinegar has intense aromatic notes, dense texture and hint of acidity that brings out the flavor in any dish. Made from Lambrusco and Trebbiano grapes of Modena, Italy, our Balsamic Vinegar matches the high-quality standards of our ultra-premium extra virgin olive oil. From the Mediterranean with love, we developed this Balsamic Vinegar as the perfect complement to our Original EVOO.
How to Use

Our Original Extra Virgin Olive Oil has a robust flavor that tastes incredible when drizzled over salads or when finishing dishes. Explore all of our Mediterranean inspired recipes in the Kosterina Kitchen. Our Original Balsamic Vinegar is the perfect mate to our Original Extra Virgin Olive Oil and should be used as such. We love using it to make balsamic vinaigrettes, balsamic reductions, drizzling over fresh fruits and veggies, and in just about anything that needs a zippy flavor.
Ingredients

Original Extra Virgin Olive Oil Ingredients: Greek extra virgin olive oil. 100% made from a mono-varietal of Koroneiki olives grown in southern Greece. Original Balsamic Vinegar Ingredients: Trebbiano and Lambrusco cooked grape must, wine vinegar.
Shipping

Orders ship from our warehouse in Indiana within 1-2 business days via UPS. You will receive an email with your tracking number as soon as your order ships. Please reach out to hello@kosterina.com for assistance with your order.
Try it with...
Why Kosterina Extra Virgin Olive Oil?
High-Polyphenol

Polyphenols are powerful, naturally occurring antioxidants that are clinically proven to reduce inflammation in the body. Our EVOO has a polyphenol content of 470 mg/kg.

Early Harvest

When olives are harvested early, they are picked and pressed before they are ripe. Our early harvest have higher levels of polyphenol content and our signature fresh, robust flavor.

Greek

All of our extra virgin olive oils are made from 100% Koroneiki olives harvested in southern Greece. The Kosterina family hails from Koroni - the home of the Koroneiki olive.