Our Favorite Ways to Use...Greek Herb & Lemon EVOO
Our favorite ways to use our Greek Herb & Lemon EVOO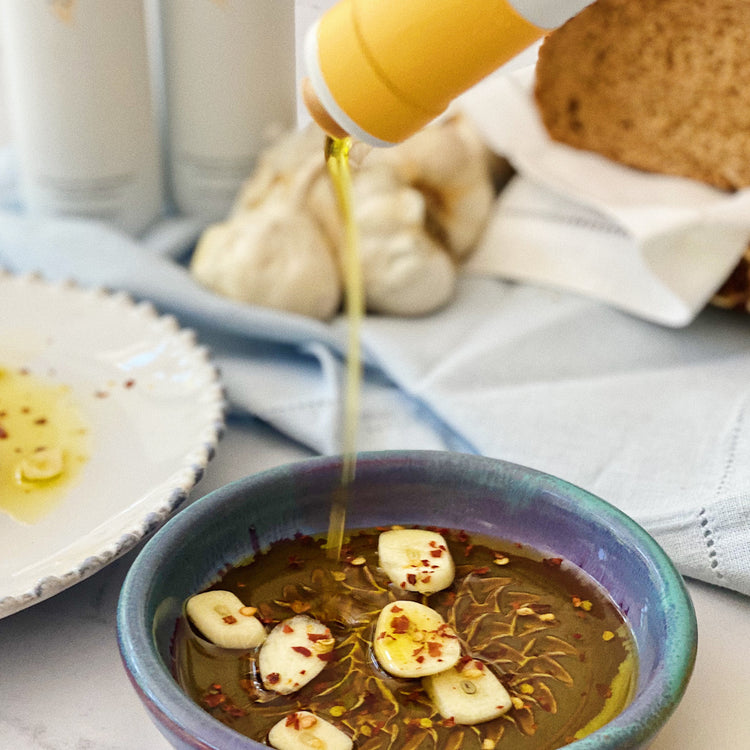 Drizzle on top of your favorite cheese for a delicious kick of Mediterranean flavor⁠.⁠
Marinate chicken and drizzle over vegetables before roasting them. EVOO helps to crisp the outside and bring out the natural flavors in every dish.⁠
Drizzle over rice to take a simple dish to the next level in flavor.⁠
Pair with salt, fresh cracked pepper, and a dried herb medley with your favorite bread for the most simple and delicious appetizer or snack.⁠
Enjoy on its own or mix with balsamic vinegar for the ultimate salad dressing.⁠
What are your favorite ways to use it? Let us know + comment below!