My Trip to Greece
This past week, I got to visit my favorite place in the world. Going back to Greece after so much time felt like a dream. And especially after the difficulties we've all experienced over the past 18 months, it felt even more surreal, mostly because it felt almost like any other idyllic summer on the Greek islands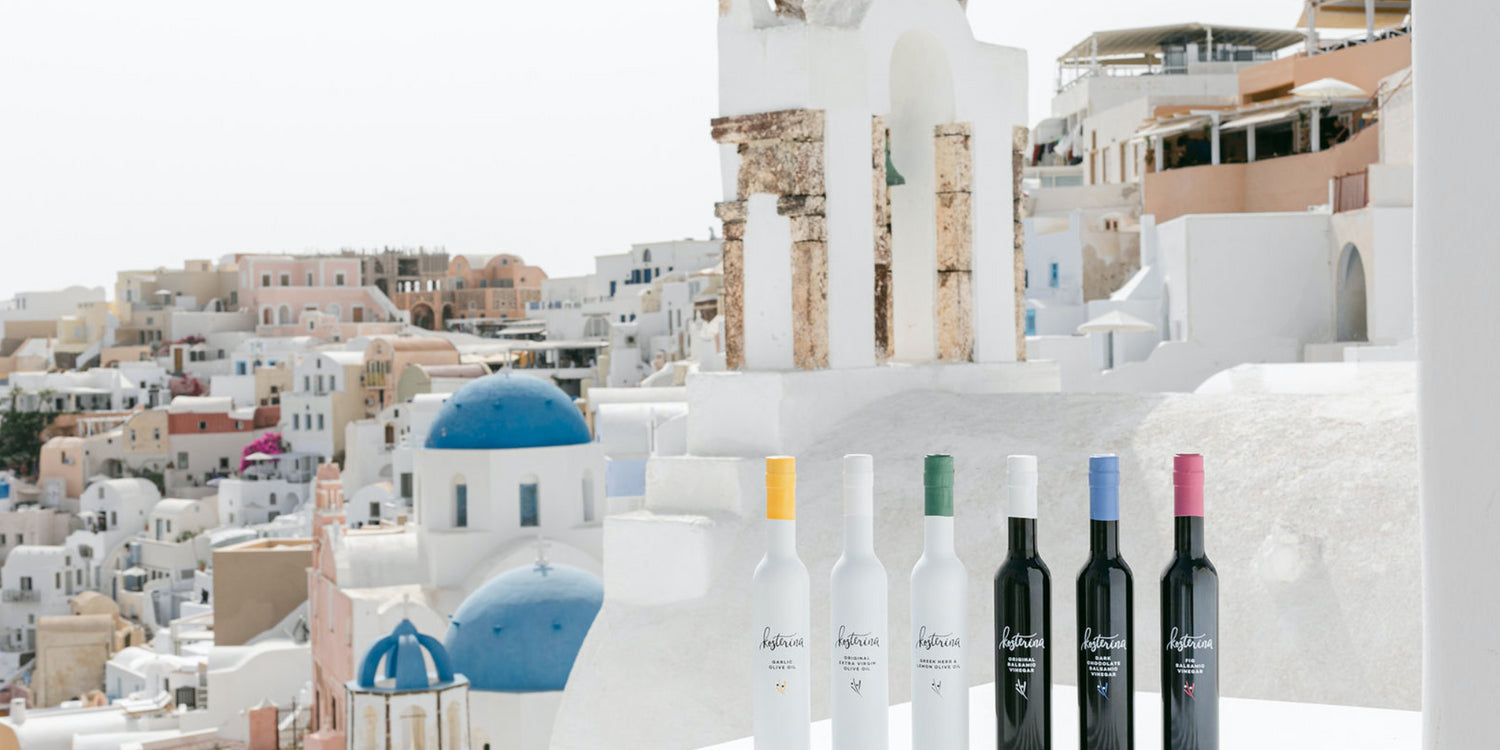 Dear Kosterina Family,
This past week, I got to visit my favorite place in the world. Going back to Greece after so much time felt like a dream. And especially after the difficulties we've all experienced over the past 18 months, it felt even more surreal, mostly because it felt almost like any other idyllic summer on the Greek islands. The New York Times even put out a piece last week called In Greece, It's Almost Normal. Greece's post-COVID tourism - something the country's economy is extremely reliant on – is suddenly booming again. It was interesting to see that even the taxi drivers were stressed about all the travelers suddenly pouring in. 
But from my experience, international travel in a post-COVID world isn't necessarily normal or simple. There were many long lines at the airports for vaccination-proof checks and COVID tests, as well as packed flights with travelers galore. Being around so many people again so quickly definitely takes an adjustment, but felt joyous and refreshing, too! 
My purpose for traveling to Greece wasn't just for enjoyment though - some Kosterina team members and I actually went for a (not-so) secret photo shoot on the island of Santorini (we stayed at Aenaon Villas in Imerovigli which was beyond gorgeous). We have some exciting new products up our sleeves, but visit our instagram (@kosterina) for a sneak-peek of some of the beauty we captured while we were there.
If you're thinking about a trip to Greece in the near future please also check out our Greece Travel Guide with my personal recommendations! Even though we can't fully capture the essence of Greece in a photo, I think we came pretty close! I hope that you can be transported to the beautiful, idyllic shores of the Mediterranean soon, whether literally or figuratively.
Peace, love and EVOO,
Katina