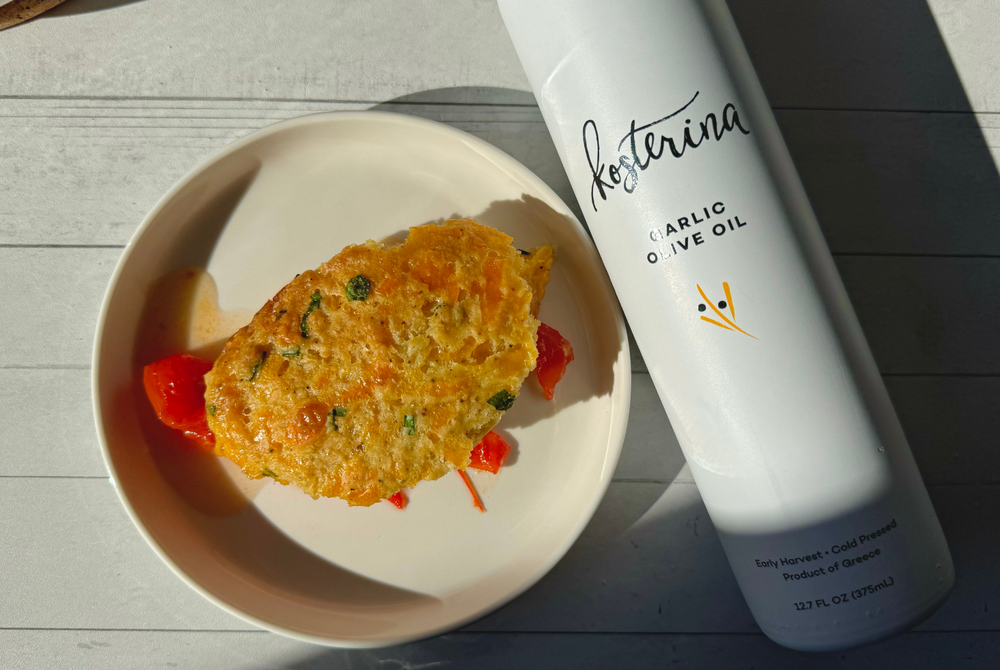 Tomato Cobbler
By Jenna Piemonte
Instructions
1

Cut tomatoes into ¼ inch slices. Place two layers of paper towel on a baking sheet. Place tomato slices on paper towels and sprinkle a tablespoon of salt on top to drain moisture from the tomatoes. Let sit for 15 minutes before patting to dry with another paper towel.

2

While tomatoes sit, prepare the cheddar biscuits. Combine Flour, Salt, Pepper, Baking Soda, and Baking Powder in a bowl. Cut in butter with a fork or pastry cutter until pea-sized lumps form. Add in Buttermilk, 1 cup of Cheddar Cheese, and Green Onion. Mix with a wooden spoon until dough is formed.

3

Lightly flour your work surface and place dough down. Place a sheet of wax paper on top of the dough and roll with a rolling pin. You can skip the wax paper, but it helps prevent sticking! Roll dough until it is about ½ inch thick. Using a biscuit cutter or glass, cut 5-6 biscuits. Place biscuits on a plate and place in the fridge to chill.

4

Add 2 tablespoons of Kosterina Garlic EVOO to a dutch oven or ceramic baking dish. Layer tomatoes in the baking dish. Add thyme sprigs and roast in the oven for about 15 minutes.

5

Once tomatoes are done roasting, remove thyme sprigs and press tomatoes down with a spatula. Sprinkle remaining half cup of cheese on top of tomatoes and place biscuits on top of tomatoes. Make egg wash with 1 egg and a tablespoon of water. Brush biscuits with egg wash and bake for 22 minutes until golden brown on top. Serve warm.