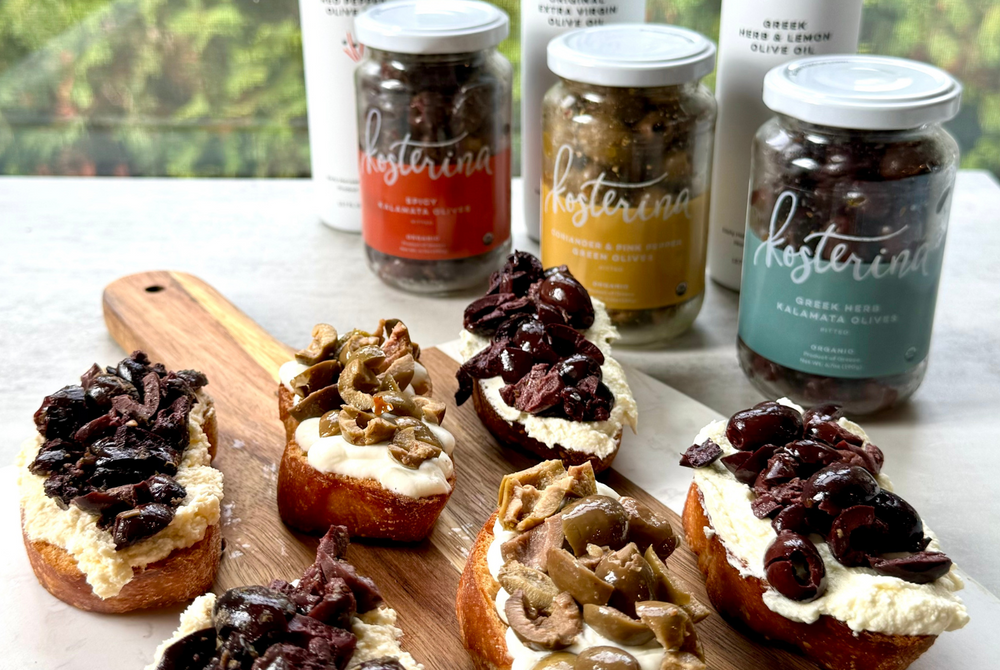 Olive Crostini
By Jenna Piemonte
Instructions
1

For each recipe, place all ingredients in a food processor and blend using the chop setting until smooth in texture. Once each spread is done, place in an airtight container in the fridge until ready to serve.

2

When ready to assemble your crostini, preheat the oven to 375 degrees and slice french bread into 1 inch slides. Place each slice on a baking sheet and drizzle with Kosterina Everyday EVOO. Flip bread and drizzle again. Bake until the bread is golden brown (about 10 minutes) and flip half way. Monitor bread to ensure it does not burn. Remove bread from the oven and let cool on the baking sheet.

3

While the toasted bread is cooling, rough chop the Olives and place to the side. Once bread is cool to touch, spread a generous amount of your chosen spread and top with the corresponding olive. Repeat until all crostinis are made.

4

Recipe makes about 24 crostini, 8 of each type.