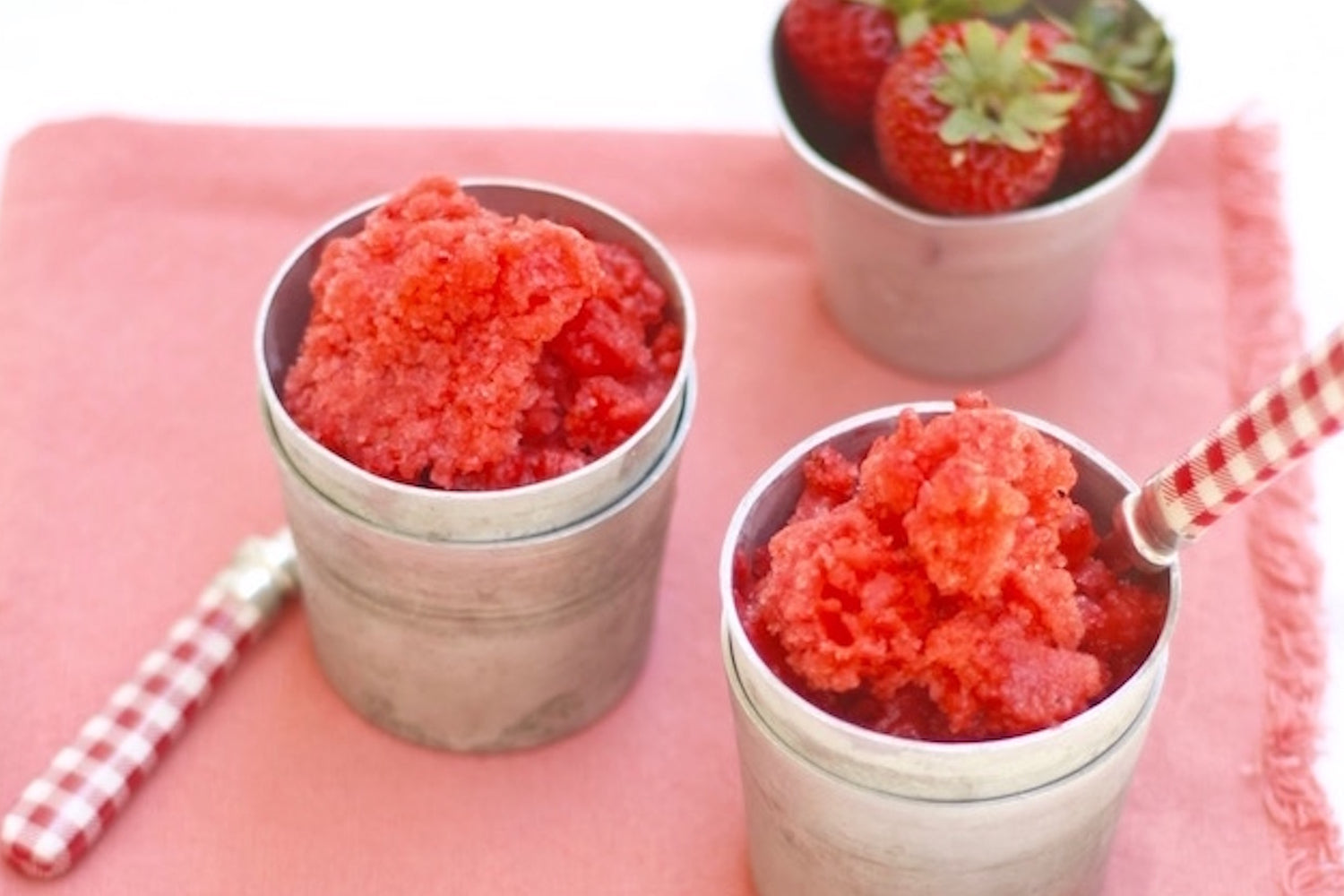 Fresh Strawberry Granita
About this recipe:
Ah - the dog days of summer. This refreshing, cooling drink is 
exactly
 what you'll need when it gets too hot (or humid, for that matter). And the best part? It only has 4 ingredients - two of which are fruit! 
Ingredients
1 cup hot water
¾ cup sugar 
2 TBSP. fresh lemon juice
3 cups organic, ripe strawberries, hulled and sliced
Directions
Make a simple syrup by stirring together the first 3 ingredients in a small bowl, until the sugar is dissolved. Let cool.
Blend the strawberries in a food processor until smooth. Add the cooled syrup to the strawberries and blend again until combined.
Pour the mixture into 8x4-inch loaf pan. Cover and freeze until it becomes icy around the edges; about half an hour to an hour. 
Using a fork, stir the icy portions towards the middle of pan to break it up and make flaky crystals. Freeze again until mixture is frozen, stirring the edges into the center every half hour or so and for about 2-3 hours. 
Cover tightly and freeze again. 
To serve, scrape some granita into individual bowls. Garnish with additional fresh strawberries and a few mint leaves (optional).  Serve at once.
Author notes
The granita can be made several days ahead. Keep frozen.  You can also substitute agave nectar for the sugar.
Shop Mediterranean Essentials