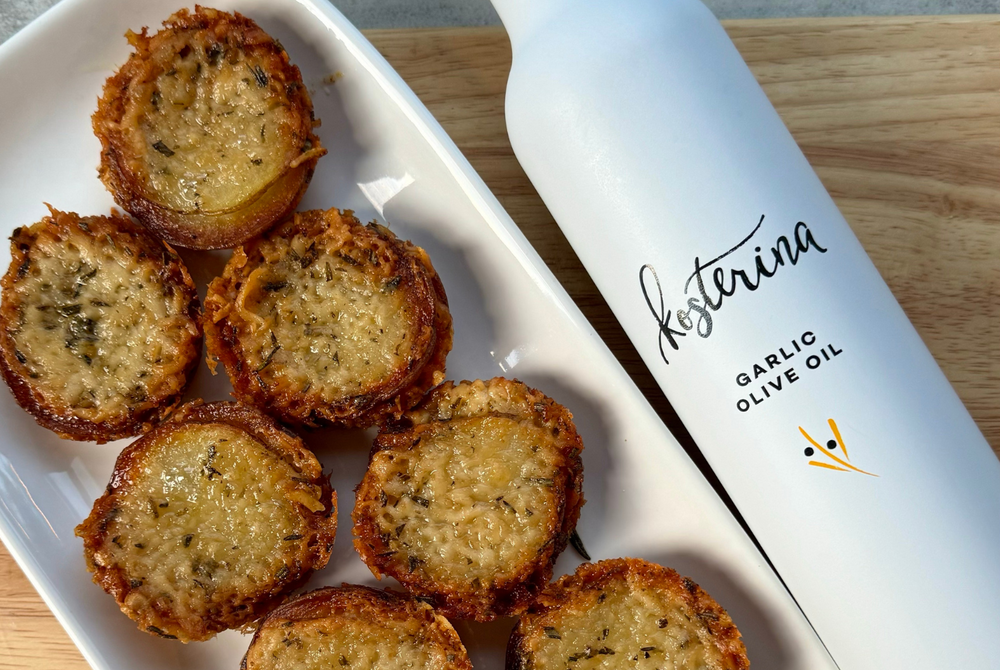 Cheesy Garlic Potato Stacks
By Jenna Piemonte
Instructions
1

Wash and dry potatoes. Using a mandolin, thinly slice each potato and place into a bowl.

2

Into the same bowl as the potatoes, add in melted Butter, Garlic EVOO, herbs, salt, pepper, and both cheeses. Toss to coat the potatoes, being mindful to coat both sides of each slice.

3

In a cupcake/muffin pan, drizzle Kosterina Everyday EVOO to make sure the pan is coated to prevent potatoes sticking. Stack potatoes in each section of the pan, making sure to add in extra cheese from the bowl every few layers.

4

Cover pan with tin foil before placing it in the oven at 400 degrees for 30 minutes. Once the 30 minutes is up, remove tin foil and bake again for 20-25 minutes until golden brown.