Crispy Parmesan Garlic Asparagus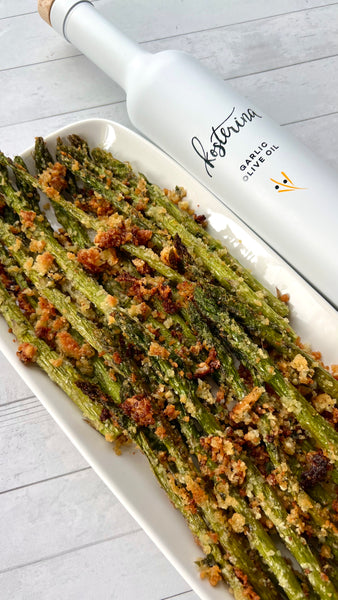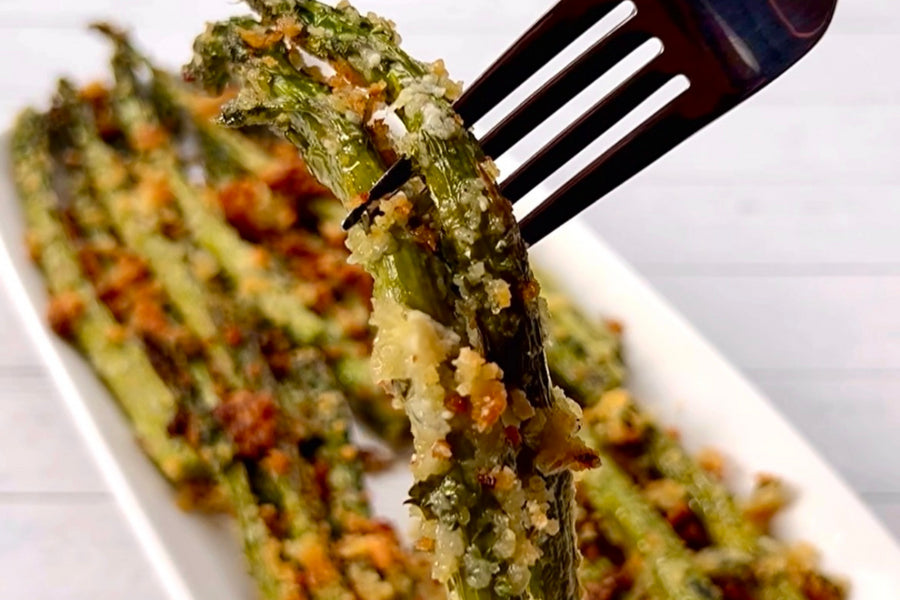 Crispy Parmesan Garlic Asparagus



Prep Time




10 minutes




Cook Time




12 minutes
About this recipe:
This parmesan asparagus recipe is the perfect crispy side dish. In a matter of minutes, you will have tender asparagus cooked to perfection, and without the need for chopping up a bunch of sticky garlic! Plus, all you need to do is add all the ingredients to a bowl and mix. Although simple, this asparagus packs a bunch of flavor and will become a new family favorite!
Ingredients
2 pounds (1 kg) asparagus washed, dried and wood ends removed
2 tablespoons Kosterina Garlic EVOO
1/2 cup fresh grated Parmesan cheese (or Parmigiano-Reggiano cheese)
1/2 cup Panko breadcrumbs
2 teaspoons parsley, finely chopped
Salt and pepper, to taste (about 1/2-3/4 teaspoon salt and 1/4 teaspoon pepper)
Directions
Preheat the oven to 400°F (205°C). Lightly grease a baking tray or sheet with Kosterina Garlic EVOO
Place the trimmed asparagus in a bowl. Add the rest of the ingredients and use your hands to evenly coat onto the asparagus.
Transfer the asparagus and breadcrumb mixture onto prepared baking sheet and arrange into one even layer. Bake for about 10 minutes, or until the asparagus are just tender.
Broil/grill for 2-3 minutes until breadcrumbs are golden browned and asparagus has reached desired doneness.
Serve warm.
Shop Mediterranean Essentials