Ancient Ingredients, Modern Superpowers: The Grape Edition
Our love for grapes led us to the development of KOSTERINA BALSAMIC VINEGARS. Enhanced with ingredients that are true to the Mediterranean, our balsamic vinegars are the perfect complement to our Extra Virgin Olive Oil. As we continue our ongoing series called: Ancient Ingredients, Modern Superpowers, today we dive into one of our favorite Greek superfoods out there: Grapes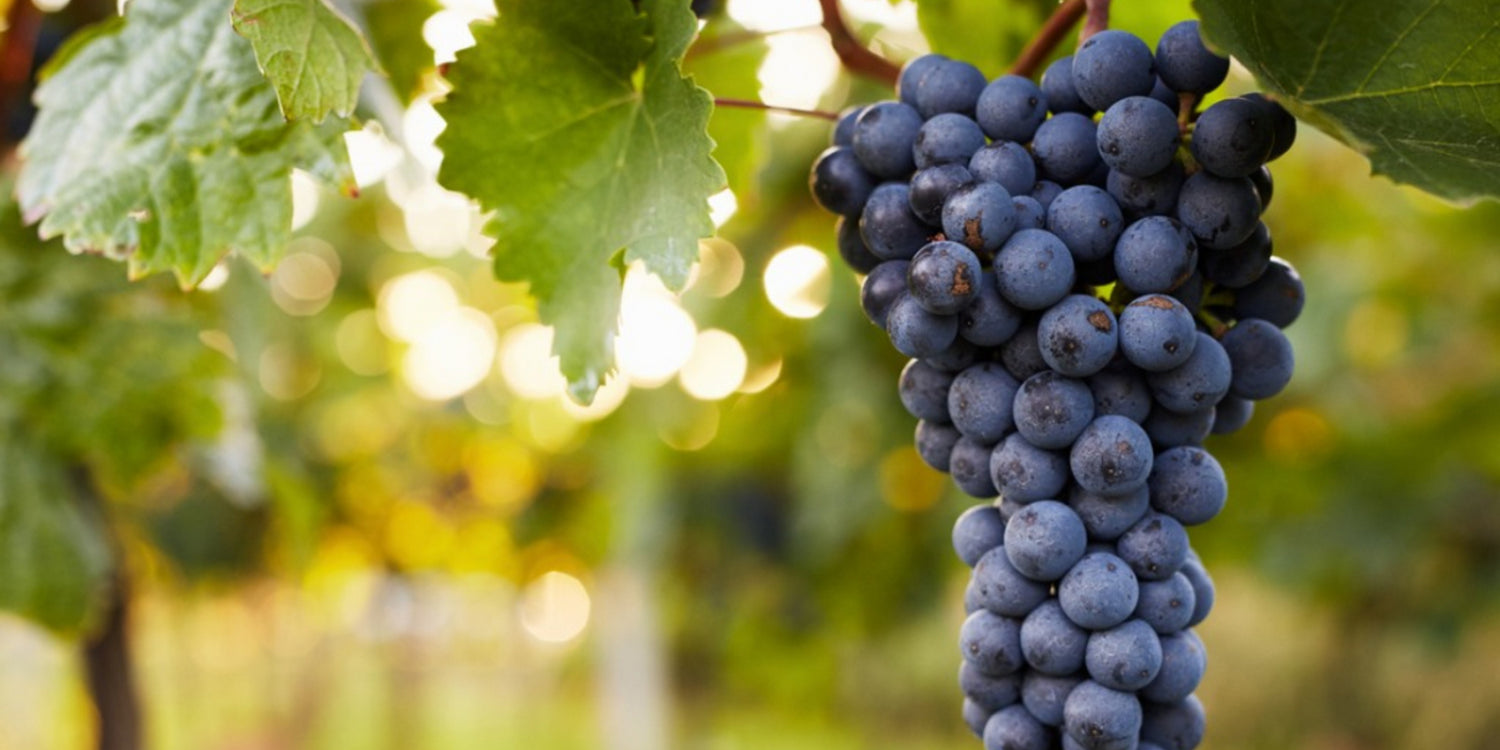 Dear Kosterina Family,
Our love for grapes led us to the development of KOSTERINA BALSAMIC VINEGARS. Enhanced with ingredients that are true to the Mediterranean, our balsamic vinegars are the perfect complement to our Extra Virgin Olive Oil.
As we continue our ongoing series called: Ancient Ingredients, Modern Superpowers, today we dive into one of our favorite Greek superfoods out there: Grapes
Read on to discover the extraordinary powers of the superfoods of Greece & the Mediterranean for health, happiness and longevity.
 
Where do Grapes come from?
Grapes have been an integral part of society since ancient times, and they take many different forms (grapes, raisins, wine, vinegar). Some historians say that they're as old as civilization itself!  Archeological evidence suggests that humans have been growing grapes since 6500 BC during the Neolithic Era, and reached the ancient Greeks around 3000 BC. But, in the early days grape growing was associated with monasteries, and it wasn't until much later it became an integral part of our culture. 

What makes Grapes so special? 
Grapes uniqueness lies in their versatility. In our culture today, they are grown with three main purposes: wine-making (7.2 trillion gallons per year!), raisin production (3.2 trillion tons per year!) and fresh table grapes (Americans eat about 8 pounds a year per person!). But, grapes aren't just for simple consumption - they are packed with health benefits and are packed with antioxidants, a true superfood.

What are the health benefits?
The medicinal uses of grapes, and especially wine, were greatly studied by the Ancient Greeks. Hippocrates was especially interested in their health benefits, and used it as a cure for everything from fevers to sepsis. The ancient Greek poet, Eubulus, suggested that people should drink three bowls of wine per day! One for health, one for love and one for pleasure. Nowadays, doctors understand the health benefits of grapes in all forms and know they're packed with vitamins, minerals and antioxidants that are ideal for health. Grapes specifically make a unique nutrient called Resveratrol that naturally fights infections, UV radiation, stress and injury. 

How can I use it in my every day?
Grapes, like many of our ancient Greek superfoods, are wonderful to enjoy just on their own - but also make a delicious addition to many plates. One of my favorite tips is to put grapes in the freezer for a delicious, superfood-packed snack! You can also get your health-fill of grapes from our Balsamic Vinegar, which is made from fresh Italian grapes.  I especially love drizzling the Dark Chocolate Balsamic over my Greek Yogurt bowls like this. 

How do you use this ancient superfood in modern ways? Are there other Mediterranean superfoods you'd like us to cover? Respond to this note or tag us on Instagram @kosterina with your thoughts!